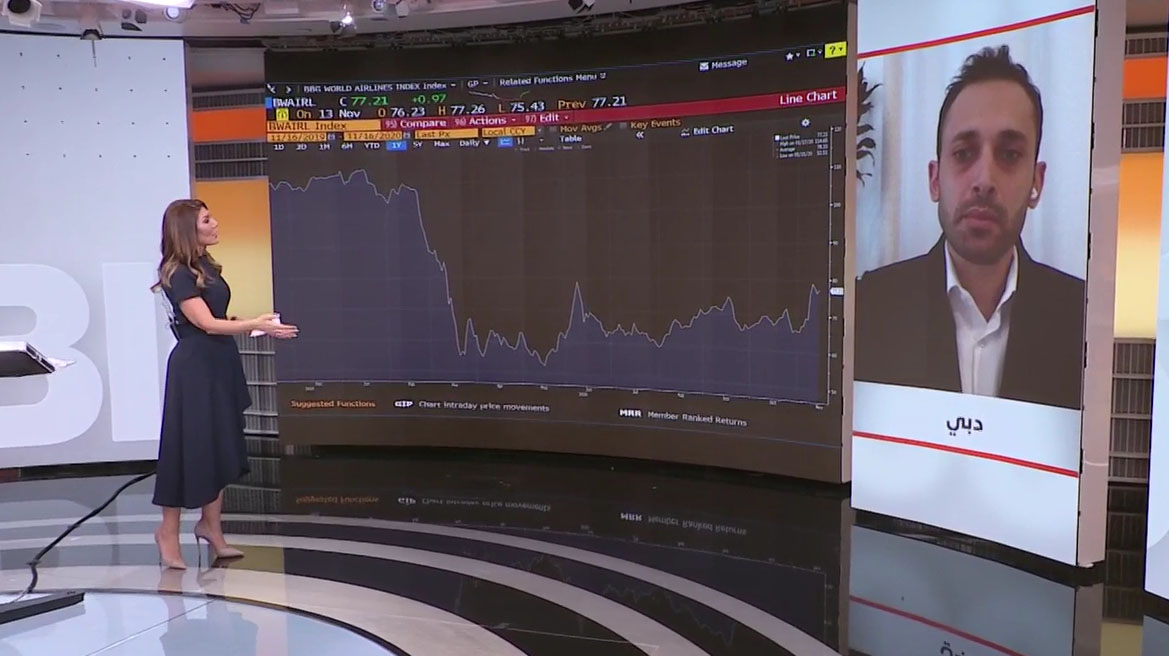 Articles
Investing
Magazine
Market News
All you Need to Know About Investing in Airline Stocks
With ongoing good news about COVID-19 vaccine and the rise of candidates to provide a quick and efficient solution, we seem to be nearing the end of the pandemic. This is actively reflecting on different industries and specifically airlines, resulting in a jump in airline stocks. 
In an interview with Asharq Business, Bilal Majbour, Wealthface's CEO, tackles this issue.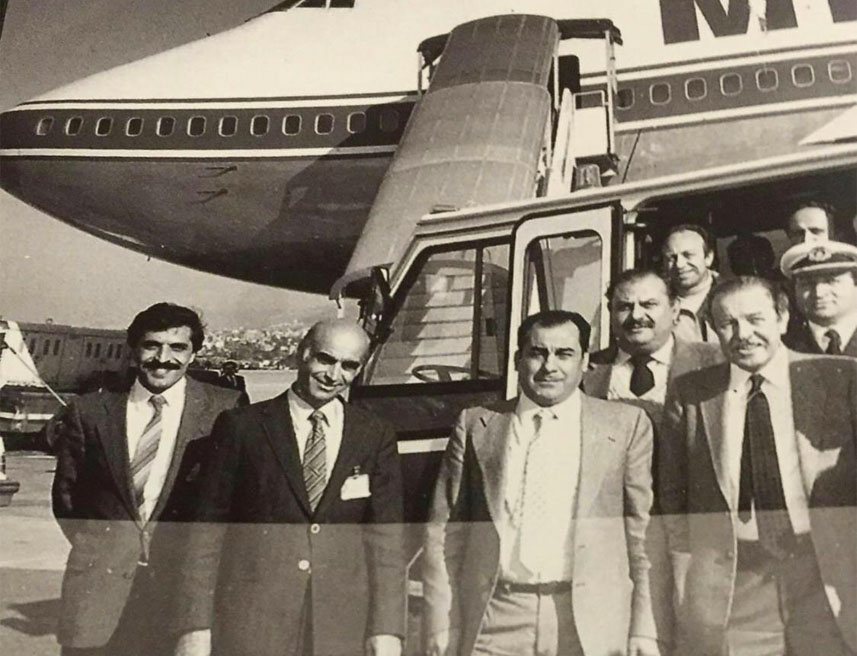 Bilal's knowledge in the field goes back to his early childhood. He grew up loving the aviation industry, his father being the youngest employee in the Middle East airline. He was so close to the chairman Mr. Salim Salam and always highlighted his patience in working for this industry and for his company.
The aviation industry went through difficult times. In the Middle East Region, in Lebanon specifically, the airline national company was the only hope and the only way to keep the connection between the country and other international communities.
Read on as Bilal Majbour answers two main questions:
How effective is it to buy airline shares, especially after the huge increase in trading last week?

How will the large amount of borrowing of the sector companies affect their profitability and the performance of stocks in the coming years?
"The impact of the Corona pandemic on this sector has been catastrophic. The loss of this sector is the worst in its history, at an amount of 84.3 billion dollars. 36 million jobs in the tourism sector are at risk, which is why we saw governments intervene to support this sector." Majbour said. 
He added that the aviation industry is selling debt at a record pace, reflecting investors' continued desire to buy debt from companies hit hard by the pandemic – at the right price. Some of these companies are leading this week, such as Boeing 6%, Singapore Airlines 14%, Southwest Airlines 4.8%, and American Airlines 4.3%.
Aircraft companies sold a combined $32 billion in debt in a series of mega deals last week. Boeing raised $25 billion in bonds on Thursday, the largest bond deal ever outside of an airline industry record, by selling Delta Airlines Inc. $3.5 billion in bonds – the largest sale ever.
Moreover, airlines received $123 billion in financial aid. Of this amount, $67 billion will have to be repaid. The remaining balance consists largely of wage subsidies ($34.8 billion), equity financing ($ 11.5 billion), and tax credits /benefits ($ 9.7 billion).
As for governments supporting the industry, Majbour highlighted that it helps keep the industry afloat: "The next challenge will be to prevent airlines from sinking under the burden of debt that aid creates." He added that governments should support more and this should be more than 10% to airline stocks. If persuaded, it could finally lead to the consolidation of global airlines and the downfall of the flagship.
"We have seen governments in the past providing equity support due to the fact that companies with large debts do not have the ability to operate… Governments often sell their shares when markets recover, which is a good return for taxpayers."
In Spite all of this, it is worth noting that people's hope to travel and to discover new things after this world crisis is highly remarkable. "I would consider investing in the aviation industry as a good investment after the crisis even if it will take some time", he added.  "As an investor, I would avoid buying companies that accept prices. If stock picking is not your thing, you may want to consider investing in exchange-traded funds (ETFs) to track the broader Singapore market or the US market."
Wealthface
smart financial tools will help you shape your financial future.
Check out this graph of our aggressive portfolio