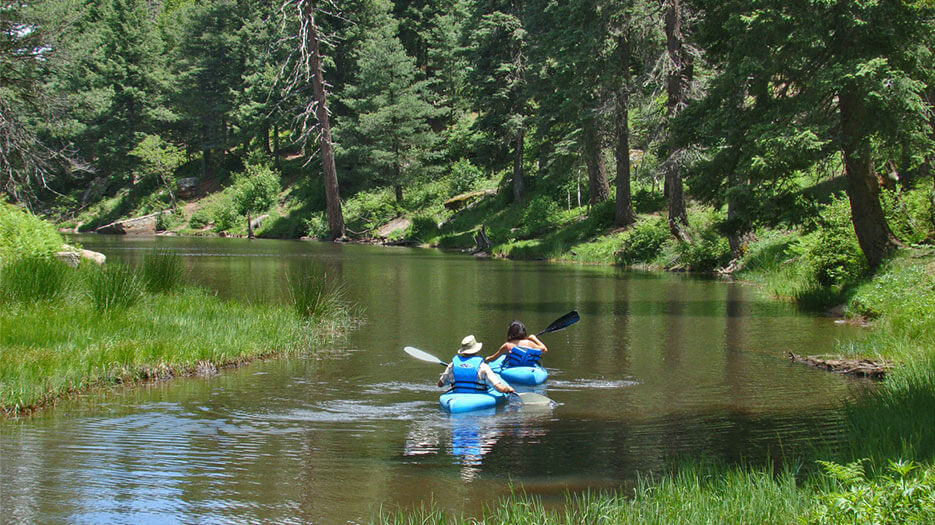 12 Best Places to Retire in Arizona
If perennial blue skies with the bright shining sun is what you want your retirement to be like, not many places can top what Arizona has to offer. There are a lot of senior citizen friendly retirement options in Arizona. Whether you are looking for a suburban location close to all the major conveniences and facilities or a more rural, country setting, where you can enjoy the great outdoors in peace, we have got you covered. While creating this list, we kept a lot of important factors in mind. What kind of community is it, is the community and infrastructure senior oriented, what is it like to live here etc. With that explained, let's get started with the list.
Here are the 12 best places to retire in Arizona
1. Sun City, Arizona
Kicking off our list of the best places to retire in Arizona, is Sun City. It is an exciting and vibrant planned retirement community just west of Phoenix. Sun City has the reputation of being highly senior-oriented. It features great stores, from the well-known chains to small boutiques, a wide array of medical professionals and facilities catered to the senior citizens. Quite surprisingly, you are legally allowed to drive licensed golf carts on the city's roads. With nearly three-quarters of the city's population being of senior age or above, you will feel right at home with many social clubs and sports like pickleball, bowling, and golf.
2. Sun City West, Arizona
Next on the list of the best places to retire in Arizona, is Sun City West. It has grown quickly and established itself as one of the 25 best American places to retire. Like Sun City, it had been planned and built with the senior in mind. Although almost as large as Sun City itself, it combines a comfortable feel with quick access to everything in Sun City. Not like you will run out of things to do here. Sun City West has a good array of sports and a lot of social clubs catering to various interests.
3. Peoria, Arizona
Next on the list of the best places to retire in Arizona, is Peoria. Situated within the northern suburbs of the Phoenix metropolitan area, the recognition of Peoria continues to grow per annum with seniors trying to find an area located very close to all the major amenities and convenience of a major city (it's only 11 miles from Phoenix Sky Harbor Airport.) It's surrounded by some of the most beautiful desert mountain landscapes in the nation. It has a perfect climate for senior citizens of the country. The average summer high is around 95 degrees while the average winter low is 55 degrees.
4. Tucson, Arizona
Next on the list of the best places to retire in Arizona, is the city of Tucson. With just over half a million people, Tucson continues to grow and offers a great option for seniors eager to be a part of bustling city life. The city manifests itself as a combo of the very modern and old western charm and flavor. With over 300 days of sunshine per year, it is a favorite with outdoor lovers. The city is a popular destination for lovers of the arts with many theatres and galleries and if you are looking for a city where you can enjoy the company of younger people, Tucson also happens to be the home to the University of Arizona!
5. Nogales, Arizona
Next on the list of the best places to retire in Arizona, is Nogales. Situated on the Arizona-Mexico border, Nogales is blessed with a cooler summer climate when compared to the rest of the hot and dry state. An average daily high of just 77 degrees makes it ideal for seniors trying to find a more temperate climate. It is a favorite place for walkers and hikers because the trails aren't as extreme as other areas within the state. Being a border town, it'll help if you can speak some Spanish or be slightly familiar with the Mexican culture in order to make the most of what Nogales has to offer.
6. Prescott, Arizona
Next on the list of the best places to retire in Arizona is one of the state's most historic towns, Prescott. It's around two hours away from Phoenix. Located at an elevation of nearly 5500 feet, Prescott has maintained its small-town feel despite a population of around 40,000. The preferred nightlife center, Whiskey Row, dates as far back as the frontier times. Increasingly growing in popularity among the baby boomers, Prescott offers a cooler climate than Phoenix with old fashioned housing available downtown and modern retirement complexes available on the outskirts.
7. Yuma, Arizona
Next on the list of the best places to retire in Arizona, is Yuma. It is known as just about the sunniest and driest spot in the USA. The city gets less than three inches of rain per annum and over 330 days of blue skies and sunshine. The city predates the 1849 California Gold Rush and a lot of the city's architecture is a reflection of that time period. Lying on the banks of the Colorado River, Yuma has long been a US Army base and still has a strong military community. Many seniors love Yuma because the cost of living is cheap and there are many top-notch RV and manufactured home communities.
8. Prescott Valley, Arizona
Next on the list of the best places to retire in Arizona, is Prescott Valley. This settlement is the younger brother of Prescott. It is a planned community that was set up in the 1960s which has grown in size and almost joined the suburbs of Prescott. It is slightly cheaper than Prescott for seniors to measure, especially as you go further east towards Humboldt-Dewey and Mayer, but with most local amenities still in Prescott, a car is essential. It is great for senior citizens and it has many activities that senior citizens tend to enjoy.
9. Litchfield Park, Arizona
Next on the list of the best places to retire in Arizona is Litchfield Park. Located within the western suburbs of Phoenix, this small community (less than 6000 people) has an increasing senior citizen population and should be ideal for seniors looking to permanently relocate to Arizona. Most people in Litchfield Park own their home and therefore the community is well known for embracing traditional American values. With an air force base nearby, it has a patriotic vibe. Although local senior-oriented amenities are fewer, everything is simply a brief car ride off in Phoenix.
10. Scottsdale, Arizona
Next on the list of the best places to retire in Arizona, is Scottsdale. One of the wealthiest cities within the country for its size, Scottsdale is home to several rotating arts festivals and fashion shows throughout the year and lots of seniors call the place home. It is also home to many private golf and country club communities, as well as being the home of The Phoenix Open (now sponsored by Waste Management). Scottsdale is also home to many corporations and small businesses. Scottsdale isn't exactly very affordable but offers a lot of things to senior citizens if it falls in your budget.
11. Mesa, Arizona
The city of Mesa has a fast growing population that is approaching the half a million mark rapidly. This wonderful city, located in the heart of the east valley is one of Arizona's most affordable and diverse options for senior citizens. It features a wide variety of housing options and communities of all sizes. Major brand stores are located in close vicinity while medical care is readily available and easily accessible. The diverse, upbeat and friendly community of Mesa is a great place to retire in Arizona.
12. Florence, Arizona
Located further east from the east valley and just 60 miles from the metropolis of Phoenix, Florence has gradually become more popular among American senior citizens. It is located on US Route 60. While the cost of living is low, it is slightly offset by the fact that you need to drive as far as Apache Junction and Mesa to pick up your groceries. There aren't many options to dine in this area. Florence offers great views of the Sonoran desert and it's also a little cooler than the metropolitan area of Phoenix.
So that was our list of the best places to retire in Arizona. Hopefully, the information provided in this post will help you find the right place for your retirement in the sunny state of Arizona.
Wealthface
smart financial tools will help you shape your financial future.
Check out this graph of our aggressive portfolio