Mahfaza
Halal Investing
Invest in what you believe
Coming soon
Invest Without Compromising on Your Values​
Align your financial goals with your values
Build wealth according to Islamic law without compromising on performance.
Access a sophisticated investment portfolio within a minute.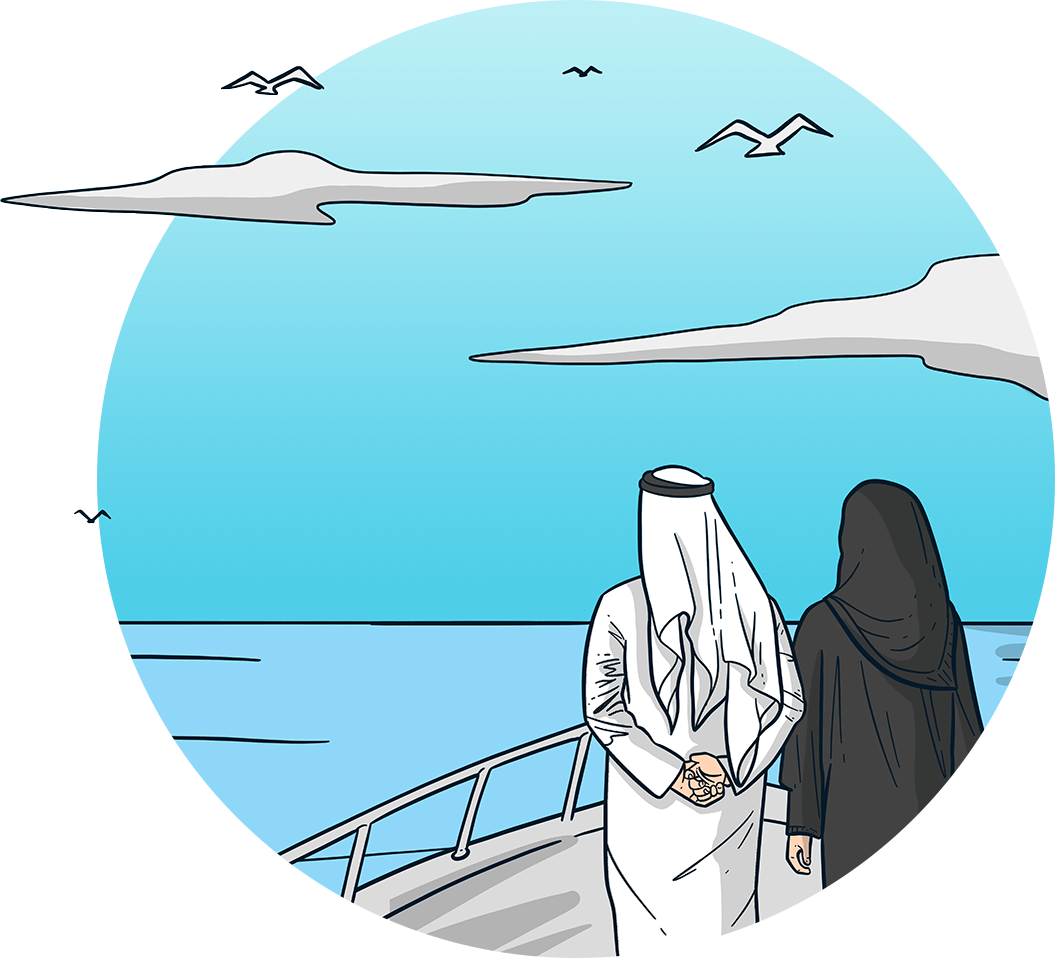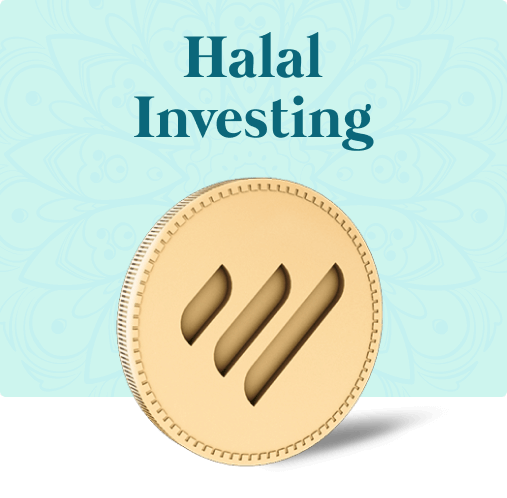 Our Mahfaza Halal Investing Principles
The Halal Investing portfolio is invested in equities and cash.
We do not invest in companies that generate significant revenues from interest.
We do not invest in companies that profit from alcohol, gambling, pork, financial services, weapons, among others.
We do not invest in bonds, which are prohibited in Islamic law since they pay interest.
We manage your risk appetite by balancing between equity and cash.
Build Your Halal Portfolio ​
The Halal Investing portfolio includes 50 stocks selected to track the US market based on two main factors; low volatility and high profitability.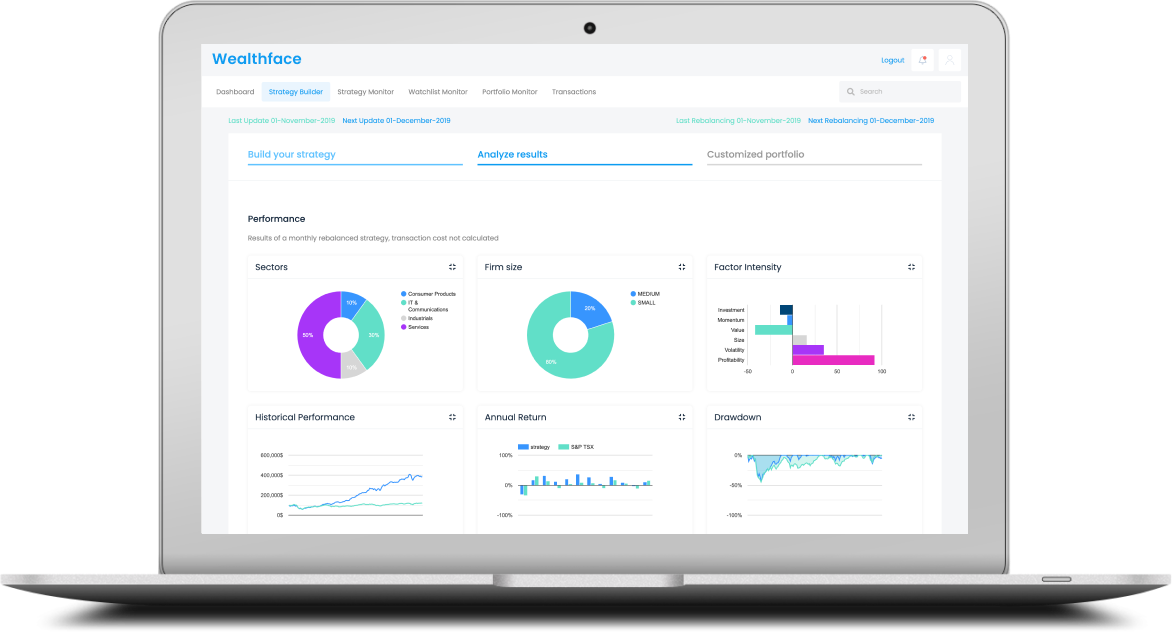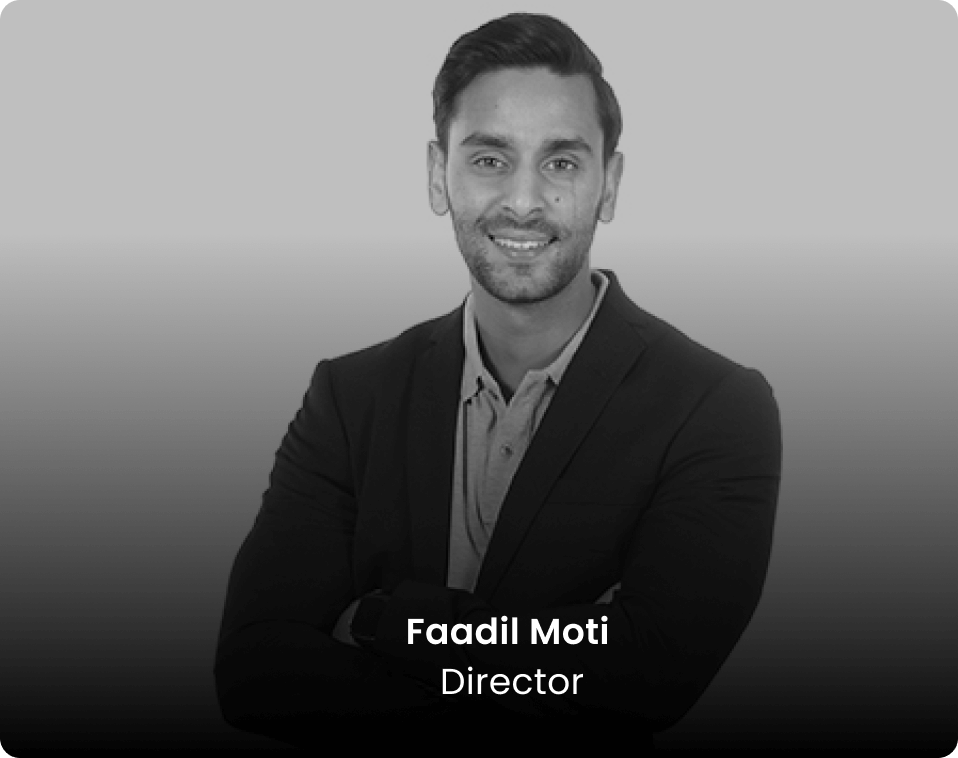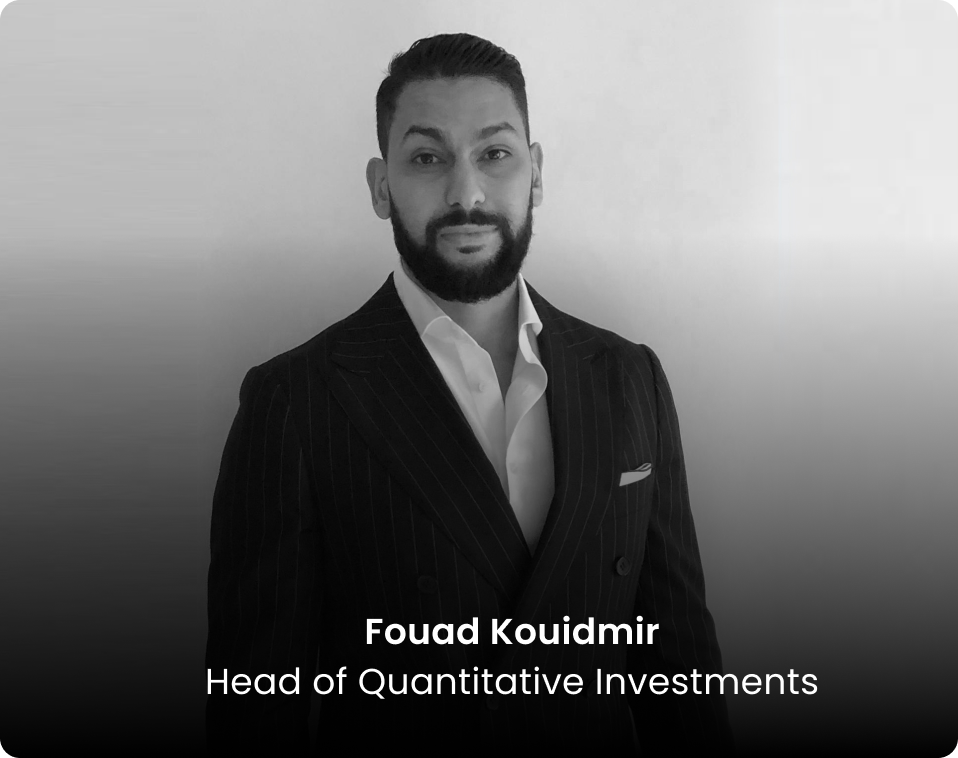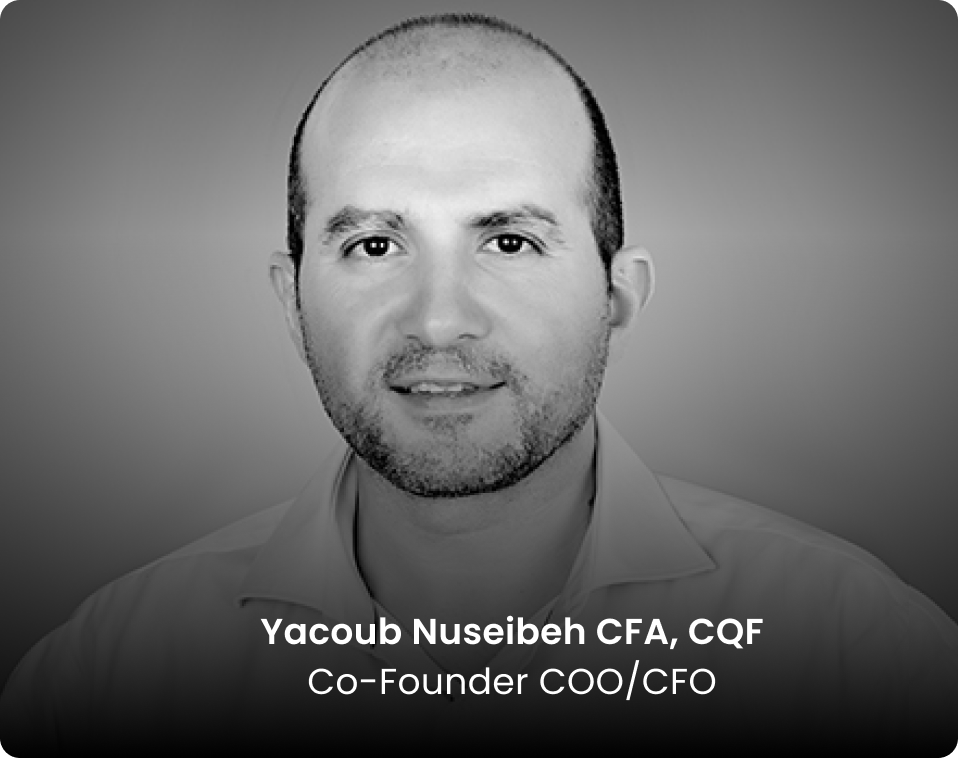 Meet Our Financial Experts
Your money's safety is our top priority. That's why we carefully selected/ hand-picked our financial engineers with a proven track record in the industry. Our dedicated team received their training at the finest IVY LEAGUE universities.
EXPERIENCE: our advisors have over ten years of experience in the financial industry
REPUTATION: we have a well-know reputation in the financial sector on a global scale.
CERTIFICATION: our management team is certified from a global authority
Pricing and Benefits
Basic
Deposit $100 - $100k
(0.75% Fee)
Wealthface invest 0.75% fees
Automatic Rebalancing
Expert Advice
Free Portfolio Checkup
Automatic Systemic deposit
Free Rebalancing
Fractional investing
Wealthface trade - $0 plan
Platinum
Deposit $100k - $500k
(0.65% Fee)
All basic features
Wealthface invest 0.65% fees
Tax Efficiency
Financial Planing (Session)
Infinity
Deposit $500k+
(0.5% Fee)
All Platinum features
Wealthface invest 0.5% fees

Financial Planing

(In-depth financial planing)

Asset allocation
Dedicated team of financial advisors
Start investing in few minutes
FAQs
What exactly is Halal Investing?

To put it simply, Halal investing is an approach which fits with the pillars and principles of the Islamic faith. For those who follow halal's various rules, several factors associated with investing simply aren't possible to adhere to. For example, halal forbids profiting from debt, meaning our observant muslim clients are not able to utilize bonds and GICs.

Furthermore, halal investing must be in line with certain other ethical and religious standards of Islam; as such, a halal investment portfolio cannot be involved with or profit from businesses which make their money from weaponry, the sale or processing of pork products, gambling services, or by dealing with alcohol and tobacco.

What does a halal investing portfolio look like?

We believe that all of our clients should be able to benefit from a well diversified portfolio. In fact, we're absolutely committed to provide an identically high level of service for both our regular investing portfolio and our halal one, too. The Mahfaza portfolio will use our highly effective passive strategy to track the market and maximize diversification, and offer either specific stocks, or a combination of stocks and Islamic bonds (sukuks) to our clients. This will allow for minimized risk and maximized returns, and all while complying fully with Shariah law.

What is the risk profile of the Halal Investing Portfolio?

<

Because our first Mahfaza Halal investing portfolio is made up entirely of equities, it is by its very nature higher in risk than some of our other portfolios. Our second is mostly comprised of equities too, but also includes selected sukuks making is less risky than the first. However, it's important to bear in mind that both still have a higher risk profile than our balanced and conservative portfolios – yet we're confident they'll still bring you great returns over time.

Due to the fact that Shariah law prohibits using fixed income (something which has the ability to mitigate risk), we always advise our muslim clients to consider keeping more of their assets in cash than our investors working with lower risk portfolios. Despite this difference, however, we're confident as Wealthface that our diversified passive approach can bring the returns our clients need to achieve their goals.

Where are the balanced , conservative or low risk options for the Halal portfolio?

<

There are no low risk, balanced or conservative portfolios in our Mahfaza products. Because our halal portfolios are comprised primarily of stocks, the risk profile of them is closest to that of a growth portfolio.

We do recommend that our clients keep more cash assets, in order to safeguard their investments.

Are the fees for Wealthface's Mahfaza portfolio different from the others?

Equality and accessibility are two of the cornerstones of Wealthface, and they are both principles which form the heart of everything we do. Because of this, we charge exactly the same fees for our halal observant customers as we do any of our other clients – and that's a part of the Wealthface approach which will never change.

Why does Wealthface recommend holding cash for halal observant investors?

We assess every client's risk tolerance levels with our unique and effective questionnaire. Based upon your own personal ability to handle risk, as well as your investment aims and goals, we might advise on particular risk profiles which might include cash. When this arises, the cash will stand in for fixed income which we would normally utilize for different mandates. If you have any concerns, we'd be more than happy to discuss them with you, but worry not: Wealthface always has the client's needs and best interests in mind.

Does the Halal Portfolio include ETFs?

<

Due to Islamic guidelines on investing, we do not use ETFs that include bonds or stocks that do not comply with Islamic law in our Halal Investing Portfolio. In their place, we use individual stocks for the majority of our quality portfolio compositions which are in accordance with those key principles.

However, it's worth noting that the process used to piece together our Mahfaza portfolio is actually somewhat similar to what you'd expect from an ETF, as both track a market index in its entirety instead of attempting to pick stocks and lead the market.
Does your Halal Portfolio include bonds?

Because Islamic law prohibits interest, you will not find bonds in the Wealthface Halal portfolios. We have been meticulous in providing a fully observant portfolio for our clientele, and as a result, our Halal portfolios are made up entirely of equity (stocks) or stocsk and sukuks.

Does the Halal Mahfaza portfolio involve active or passive investing?

Passive Investing strategy is what forms the heart of all Wealthface portfolios. As such, you'll find a passive investment strategy in our Mahfaza Portfolio, which utilizes a wide range of halal-appropriate stocks selected to track the market as closely as they can.

How do I know that the companies featured in the portfolio are in accordance with Shariah law?

We have created the Mahfaza portfolio in partnership with MSCI, one of the largest index providers in the world. We used a methodology approved by MSCI's Shariah advisor's committee of scholars to ensure that this portfolio is 100% in accordance with Islamic principles.

How will my Halal Investing Portfolio be rebalanced?

Wealthface rebalances the portfolios of all of our clients on a regular basis – you really won't have to lift a finger in this regard. However, because our Halal Portfolios are a little different from our regular ones, we rebalance them in a slightly different way to best suit their own unique features. The index is rebalanced once per month, and this is when we'll rebalance your portfolio for you.

Is the Wealthface Halal Investing Portfolio open to anybody?

As we mentioned before, equality and accessibility are of utmost importance to Wealthface. As a result, our Halal portfolios are open to any suitable investors.

Can I customize the Halal Investing portfolio?

Wealthface has spent a considerable amount of time piecing together the best possible Halal Portfolios for our clients. As a result, they aren't available for customization at present. However, we're confident that once you see the level of service and possibilities this portfolio type provides, plus the fact that they completely comply with Sharia law, the thought of customizing them won't even cross your mind.

What sort of performance can I expect from the Halal Portfolio? Is it as effective as other Wealthface porfolios?

Our Halal Mahfaza portfolio is entirely comprised of equities, making it similar to other Wealthface portfolios, but without any bond holdings and with a focus on Shariah-compliant companies. We firmly believe that over the long term, the Halal Investing Portfolio should have a similar level of returns as those found in other portfolio types, but due to the fact that equities are more volatile by nature, halal observant investors can expect a somewhat higher level of fluctuation.