Halal investing
Invest with Mahfaza
Build wealth with your Smart Halal Investment Portfolio
Backed by an Award Winning research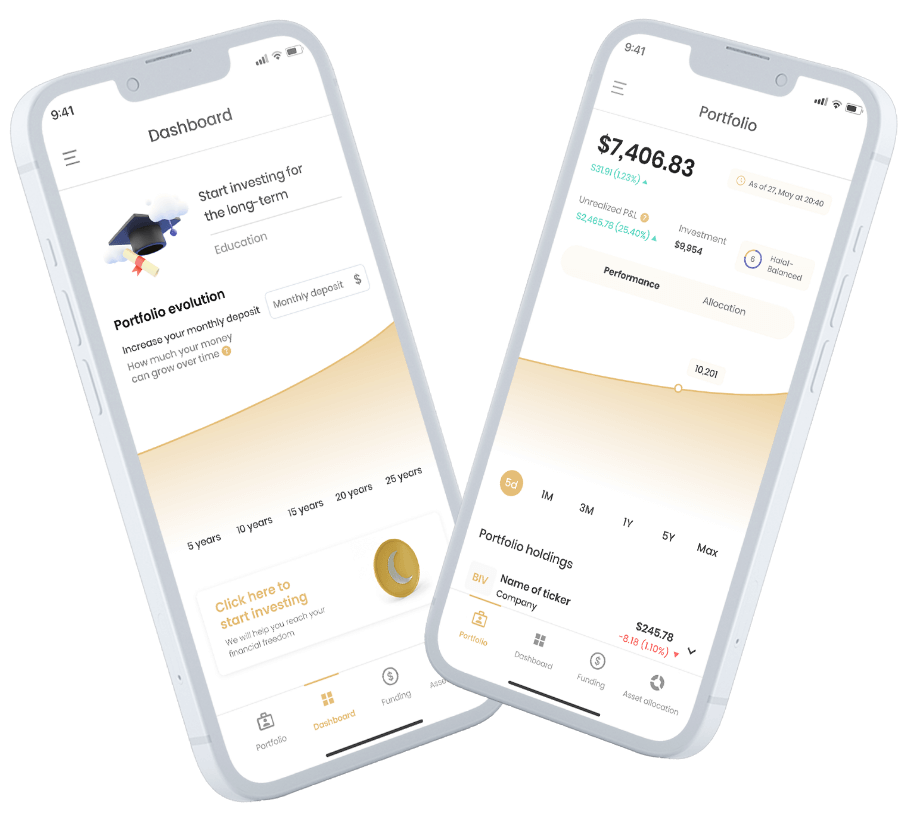 Invest in a diversified Halal portfolio
We automatically invest your money in a Halal diversified investment Portfolio based on your beliefs, so you can now start your investment journey without compromising your values.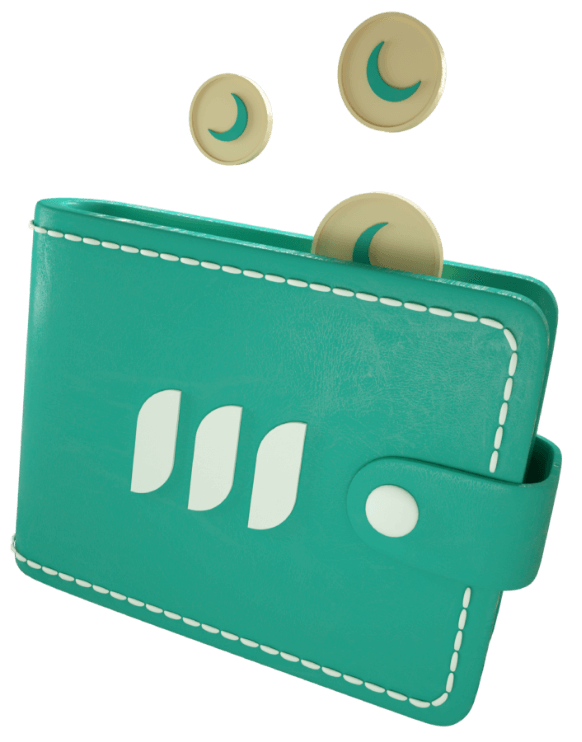 Your Mahfaza is invested in diversified Halal ETFs

Keeping a portion of your portfolio in Cash is always good to keep as an emergency fund when it is needed.

Shariah ETF that provides exposure to the Shariah-compliant real estate asset class through REITs which meets Shariah screening requirements, including compliant business activities, lower debt levels, and permissible income within acceptable levels.
A sukuk is an islamic certificate, similar to a bond in Western finance, that complies with Islamic religious law commonly known as Shariah.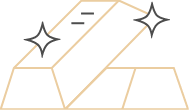 Gold has been a special and valuable commodity.
Owning gold can act as a hedge against inflation and deflation alike, as well as a good portfolio diversifier. Gold is a good investment since it always maintains its value over the long term.
Our Mahfaza Investing Principles
Your Investment portfolio is invested in equities and cash.
We do not invest in companies that generate significant revenues from interest.
We do not invest in companies that profit from alcohol, gambling, pork, financial services, or weapons.
We do not invest in bonds, which are prohibited in Islamic law since they pay interest.
We manage our client's risk appetite by balancing between equity and cash.
The next generation of Halal trading
Access Shariah Compliant ETFs & Halal stocks
Select Halal Large-cap VM portfolio
Select your Halal Large-cap low volatility portfolio
Select your Halal multifactor portfolio
Access to ETF Sukuk that complies with the Shariah law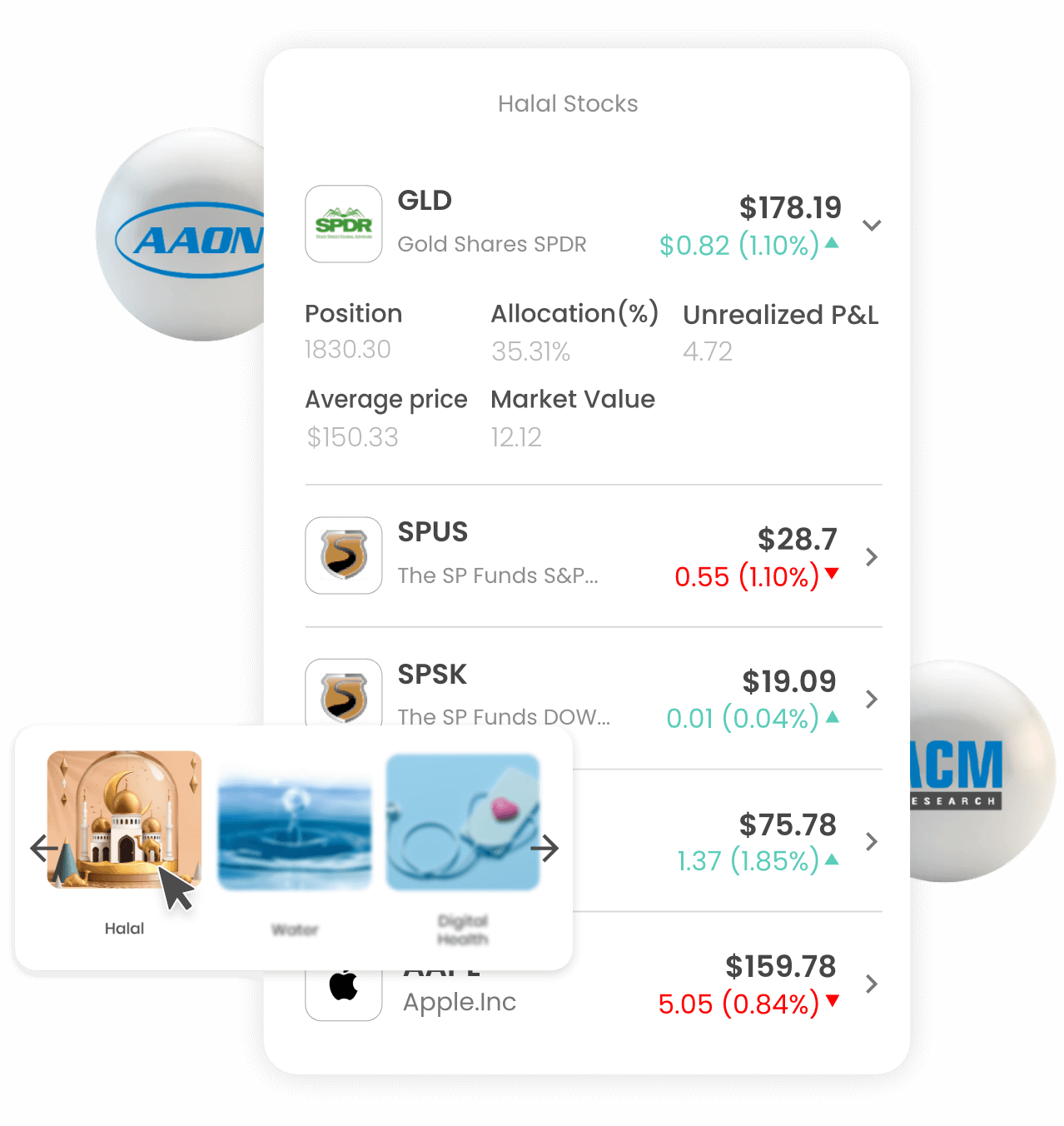 Enjoy free local transfer
Wealthface offers smoother investing, allowing instant free transfers in USD without any wire transfer charges or any transfer fees. We care about every penny!
Your Money is safe and secure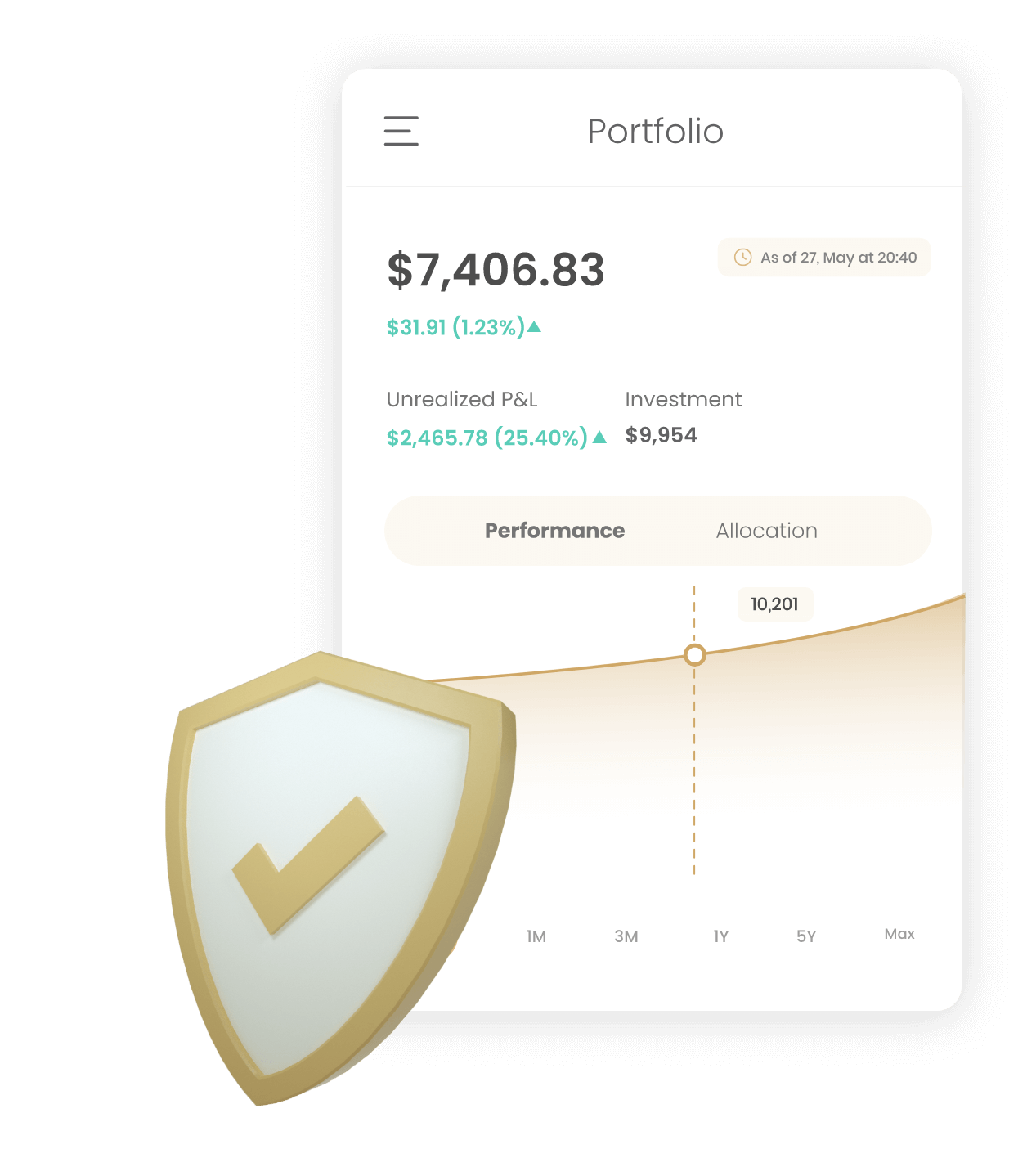 Pricing and Benefits
You don't need to pay a lot to grow your money, you simply need smart solutions tailored in simple ways.
Basic
Deposit $0 - 100k
Pay management fee
Customized portfolio
Fractional investing
Auto-rebalancing
Expert financial advice
Tax efficiency
Free portfolio check-up
Dividend reinvestment
0.2% MER fees
Platinum
Deposit $100k - 500k
All Basic plan features
Reduce management fee
Financial planning sessions (once per annum)
Systematic portfolio monitoring
Infinite
Deposit $500k+
All Platinum features
Reduce management fee
Full financial planning review in-depth
Dedicated financial advisor assigned
Start investing with a ClickAway
1
Answer a few questions about your financial goals
2
We'll suggest a customized portfolio with any amount and risk appetite.
3
Open your secure account and keep your money safe