Wealthface Invest
Investing on autopilot
A smart investing platform using a cutting-edge technology to build and rebalance your personalized portfolio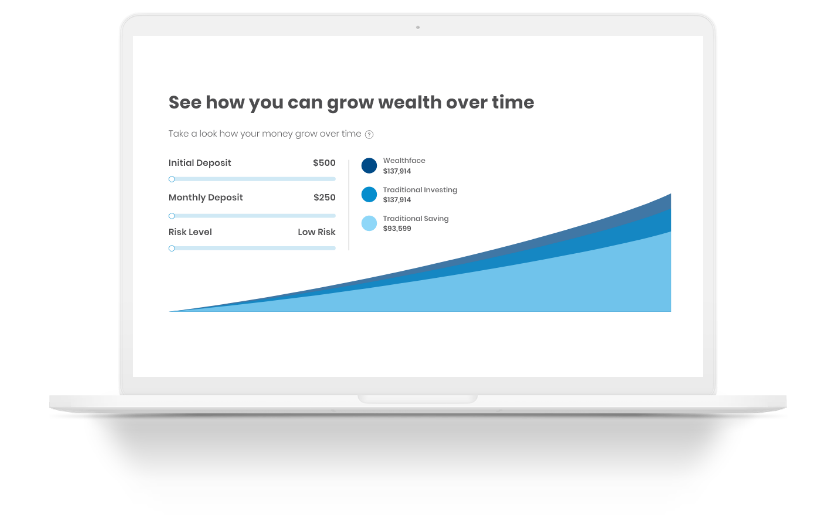 How It works
Invest in a smart customized portfolio at low fees and achieve your financial freedom. The steps are simple:
Diversify to help minimize your risk and maximize your return. We invest your global portfolio in the entire stock market using ETFs.
Build a customized portfolio based on your risk profile and financial goals.
Invest across the stock market and build a customized portfolio of ETFs (exchange-traded funds)
Features and advantages
Investing on autopilot implies benefiting from diverse features, making room for greater performance.
Fractional shares

: benefit from exposure to an ETF or stock with a higher price per share

Manage your accounts anytime and from anywhere

Dividend Reinvestment

: we reinvest your stock dividends back into your investment portfolio so you can earn more
Your money Is
safe and secure
Our brokerage is a member of SIPC, which protects securities of its members up to $500,000 (including $250,000 for claims for cash) against bankruptcy.
All the data and information are encrypted using the highest security standards.
Open your secure account and keep your money safe.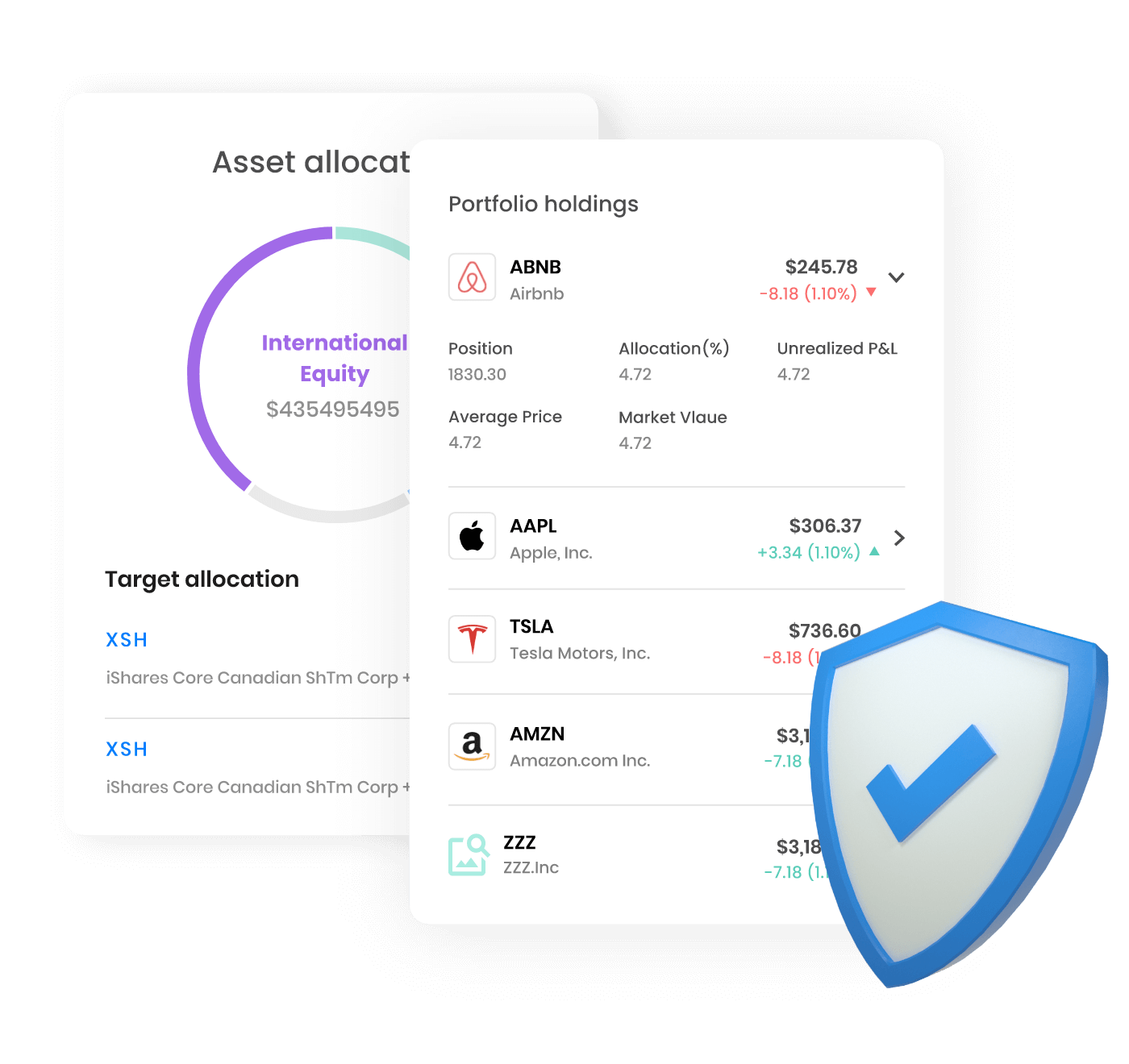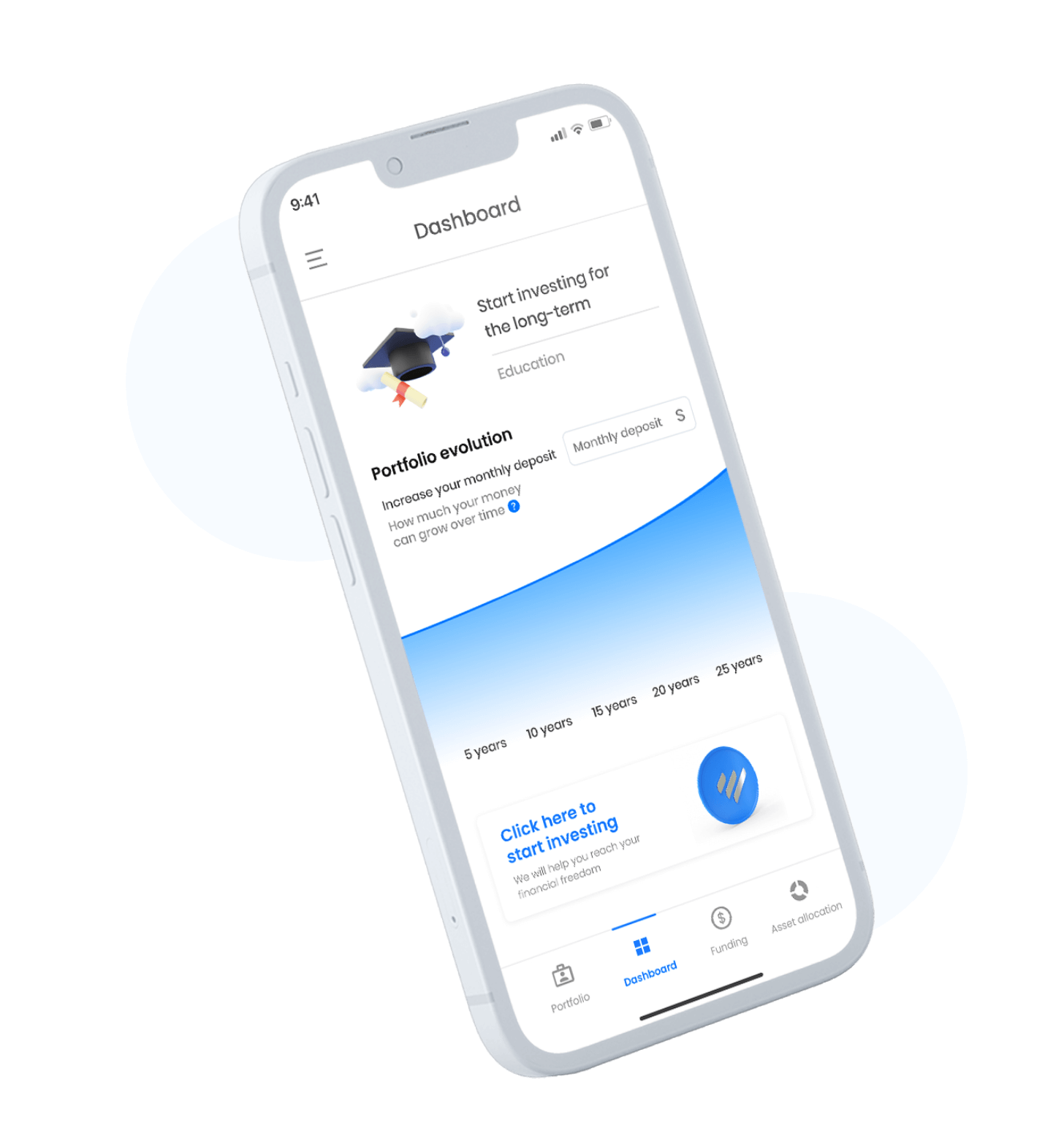 Backed by Nobel
Prize-winning research
Research has proven that passive investing — tracking the market over time using a diversified portfolio is the most reliable way to grow your money over the long term.
We take pride in our autopilot solutions. Our algorithm, based on the Nobel Prize-winning formula by Harry Markowitz, has been back-tested for over 10 years and proven viable even during the last financial crisis of 2008.
What makes Wealthface unique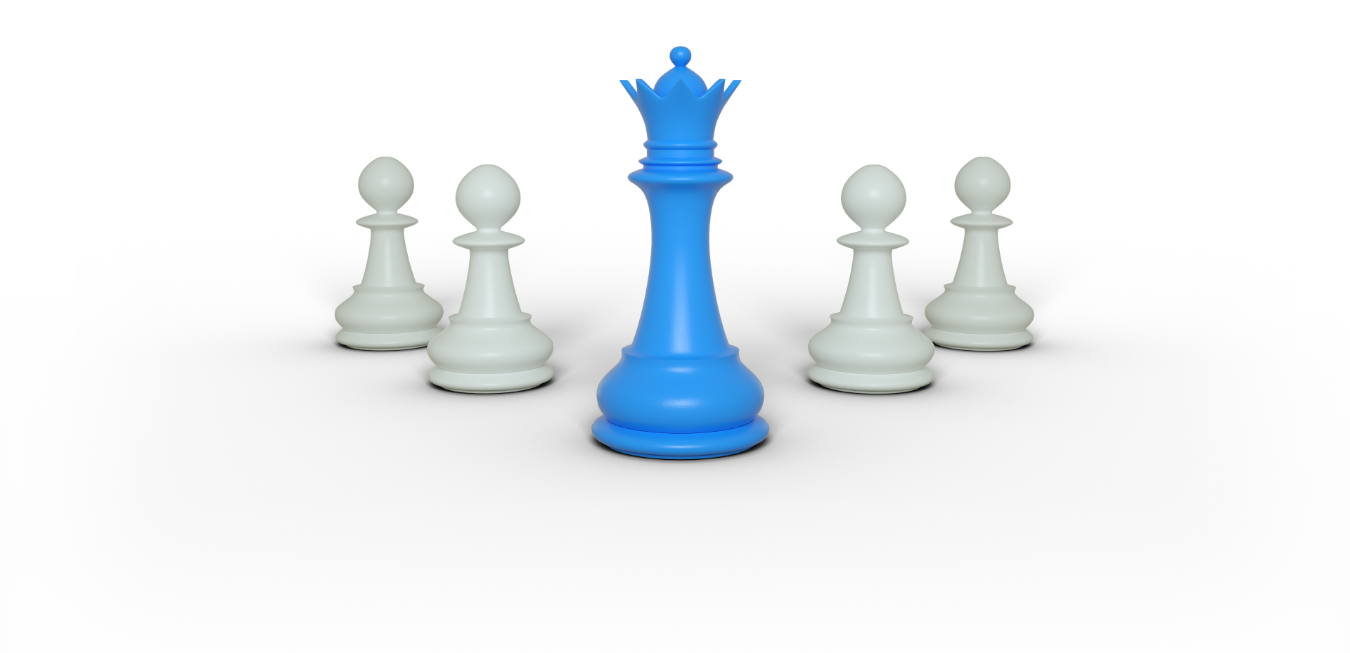 Simple and fast sign up
Open your account in 5 minutes without any paperwork
Free deposit
Fund your account free of charge and get rid of the high wire transfer fees
Hybrid advice
(Digital and Human advice)
Our expert financial advisors will take care of any questions to help you have a free mindset
Steps to open an account:
1-
Let us know you better
What are you looking to invest in and where are you now in your financial life?
What is your time horizon?
Let us know how much you want to invest and what is your risk level and we will build a Personalized portfolio just for you.
2-
Let us build your customized portfolio
When you answer all the questions we will have a clear idea what your financial objective is.
Now that your Portfolio is ready, let us help you manage your investment easily all while enjoying your life.
3-
Open and Fund your Account instantly
Opening an account is super simple and takes 5 minutes. As for identity verification, it is simple and requires ID and a selfie. Once your account is approved, you can fund it and start investing instantly.
You do not need to worry anymore about your investments, our expert team will manage it for you so you can now relax and watch your money working for you.
Investing is now made easy.
enjoy everything from free rebalancing, to automated dividend reinvestment, even tax efficiency to avoid US State Taxes. You can log-in anytime to track your portfolio performance.
Need advice? Call, WhatsApp or email your dedicated financial advisor.
Looking for clearer insights on our financial expertise?
We are a Fiduciary - That means we're obligated to give you actionable feedback that's in your best interest, not ours.
Schedule a portfolio review
We work in a Hybrid mode - We offer robo-advice and yet have smart people to answer any questions or give you financial advice when you need it.
We are Experienced - Our advisors have thousands of hours of experience advising seasoned, high-net-worth investors, and folks just starting out.
What are you waiting for?
Start Now with Our Number One Advanced Online Investing App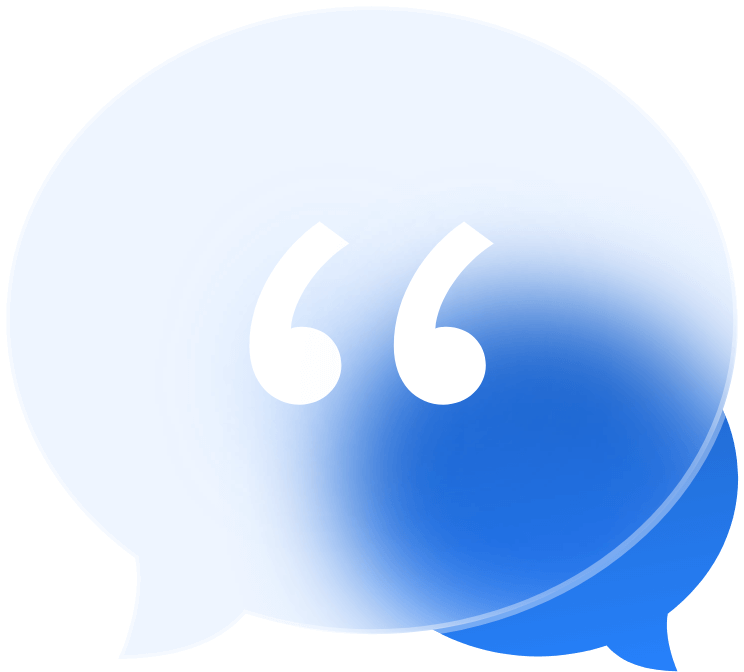 Let's Chat, reach out on WhatsApp
Message us on whatsapp
Create your account and breach into the world of investment
Try us now
Start investing with a ClickAway
1
Answer a few questions about your financial goals
2
We'll suggest a customized portfolio with any amount and risk appetite.
3
Open your secure account and keep your money safe
Still have questions?
The ETF fee is known as the management expense ratio (MER) or 'expense ratio' which is a percentage of the total amount of money you have invested in a specific fund. Each individual ETF has its own fee, which is charged to cover administrative and operational costs.

How are ETF fees charged?

The ETF fees are taken from the fund's assets (net asset value (NAV)) by the fund provider. Wealthface does not charge any MER fees, these charges are taken by the fund manager like (vanguard and Blackrock).

Our standard ETF fee is 0.1% per annum. Therefore, on an investment of $5,000, the expected expense to be paid over the course of the year is $5.00. If the ETF returned precisely 10% for the year, the investor would slowly see their $5,500 move to a value of $5,450 over the year.

Why are the ETF fees important to be low?

The size of the expense ratio is important to investors because it is affecting investors' returns. For example, if a fund generates a return of 10% for the year but has an expense ratio of 4%, the 10% gain will be diminished to roughly 6%.

At Wealthface, we focus on low-costs and so the ETFs that we offer have low expense ratios, between 01$ to 0.2% per year.

Risk and investment timelines

What is a "know your client" questionnaire for (KYC)?

When you sign up for a Wealthface account, we'll ask you a series of questions about your savings goals, your investing time horizon, and your personal tolerance for risk. Your answers will help us to get more information to recommend a portfolio that best suits your financial needs.

Wealthface's goal is to invest your funds in a way that maximizes your return, while protecting your capital, by the time you need to access your funds.

There are two main things to consider when evaluating your recommended portfolio

- Your risk appetite

- The time to access your funds

Note: You can always update your portfolio and risk profile after you've set up your account.

Risk is all about your willingness to accept larger short-term losses to maximize long-term growth.

If you are willing to take more risk and the market rises then you will have great return on your investments.

If you are willing to take more risk and the market falls then you will have a loss in your investments.

Asset allocation will help you to control the risk, or how much of your money is in equities (like stocks) versus how much is in fixed income securities (like bonds) or in commodities (like Gold).

Stocks have historically generated greater returns over the long term than bonds, but they have also experienced higher fluctuations means they are riskier.

bonds provide steady income or return a steady although lower than the return on the stocks.

Commodities like Gold is an investment that hedge against the market fluctuation which means protect your investments when the stock market experiences higher fluctuations.

Wealthface offers a selection of portfolios with different asset allocations to help you manage your risk. There are three main categories for asset allocation: Conservative, Balanced, and Growth.

Check our portfolio page here.

| | | | |
| --- | --- | --- | --- |
| Conservative | 0% - 40% | 60% - 100% | Low |
| Balanced | 50% | 50% | Medium |
| Growth | 60 - 100% | 10 - 40% | High |
| Portfolio | Percentage held in equities | Percentage held in fixed income | Risk level |

What's an investment timeline?

Time has a huge impact on the return of your investments. Time impact is probably more than you think when it comes to the return on your investments.

Short term:

If you only invest for a very short term (less than 1 year), you can expect a wide range of potential outcomes by the time you want to withdraw your funds. This is a reality no matter which portfolio you have decided to invest in.

Long term:

If you invest for a long term (Minimum 10 years), your chances are much higher to make a higher return – even with risky portfolios.

Here are some guidelines for thinking about timelines and risk

| | |
| --- | --- |
| When do you need the funds? | Advice |
| Between 3 to 5 years | A less risky approach will protect you from a significant short-term loss. |
| 5 - 10 years | You can afford to take more risks. You have more time to recover from any short-term losses. |
| More than 10 years | To maximize your returns, consider a higher risk approach. You have enough time to recover from short-term losses. |

What long-term return can I expect?

The most common question is how much I can earn or what will be my return after a period of time.

Based on historical estimates, our diversified portfolio of ETFs is expected to generate 4-10% depending on how much risk you take.

As you know, since no one can predict the market, we would like to highlight the importance of certain key points when you invest:

Cost: Keep your cost low. Traditional investment advisors' charges are so high, so make sure to pay attention to the cost and the hidden fees. Wealthface charges are the lowest in the market and we do not have any hidden fees. Check out our pricing page here.

Time: invest for the long term. Stick to your term plan between 5 to 10 years.

Risk: Do not time the market. Wealthface experts will help you to build your own investment portfolio to achieve your financial goals. To schedule a meeting click here. If you are not sure what's your risk level- get a free portfolio recommendation by registering here.

At Wealthface we rebalance your portfolio on a quarterly basis. The rebalancing date is at the end of March, the end of June, at the end of September and at the end of December of each financial year.

How does Rebalancing work?

At Wealthface, we continuously rebalance your portfolio using automated technology to ensure that your portfolio is consistent with your financial goal.

At Wealthface we rebalance your portfolio on a quarterly basis. The rebalancing date is at the end of March, the end of June, at the end of September and at the end of December of each financial year. Except if your portfolio's weights differ from your plan weights by more than 30%, we will rebalance your portfolio by the next business day. Wealthface's concern is always to protect the client's capital.

Automatic rebalancing is a free service for All Weathface Clients.

With our dividend reinvestment plan, we automatically reinvest dividend income in the ETFs that are underweight based on your plan.

Wealthface rebalances your portfolio without any trading costs (free of charges) or any trade size requirement and also, supports Fractional Shares.

For example, a threshold of 20% (the passage from one level to another) means that if your plan weight is 20% in US stocks, a rebalance will be triggered if the actual weight is above 26% or below 14%.

Yes, we are regulated by two top Global and regional regulators:

- The Securities and Exchange Commission (

SEC

) is a U.S. government oversight agency responsible for regulating the securities markets and protecting investors.

- The Financial Services Regulatory Authority (

FSRA

) and are also incorporated in the Abu Dhabi Global Market (ADGM).

We are fully licensed and regulated as a fiduciary investment advisor, online financial advisor and Wealth manager.

Wealthface adheres to strict laws and very high standards of compliance of top-tier regulators.

How safe is my money? What happens if Wealthface disappears?

We are regulated by the top Global and Regional regulators: The Securities and Exchange Commission (SEC) is a U.S. government oversight agency responsible for regulating the securities markets and protecting investors.

and The Financial Services Regulatory Authority (FSRA) and are also incorporated in the Abu Dhabi Global Market (ADGM), which hold high consumer protection standards in the financial sector.

Wealthface is a member of (SIPC).

How can I close my account?
SIPC members include all brokers and dealers registered under the Securities Exchange Act of 1934, all members of securities exchanges, and most National Association of Securities Dealers (NASD) members. SIPC coverage protects members in the event the firm fails.

SIPC protects against the loss of cash and securities – such as stocks and bonds – held by a customer at a financially-troubled SIPC-member brokerage firm. The limit of SIPC protection is $500,000, which includes a $250,000 limit for cash.

Are there any account opening fees?

Wealthface Invest has no account opening fees.

What happens if you relocate or leave the country?

With Wealthface, you have a global account. You can take your Wealthface account with you anywhere even if you relocate to the USA, your account will not be affected.

You just need to inform us if you relocate to the USA so we can do the necessary switch your account under the SEC regulator.

Before relocating, it is worth informing us to discuss any tax implications that may arise. For any tax advice, we advise you to get a tax expert advice from the destination country to avoid any issues.

What is the minimum withdrawal amount?

There is no minimum withdrawal amount from your account. You can withdraw whatever you find suitable for your needs anytime.

You can withdraw the money directly from our brokerage partner or directly from your Wealthface account.

Take note if you withdraw your money from the broker partner dashboard account there is a charge, Wealthface has nothing to do with these charges and does not take money on this transaction.

You can access the withdraw option from our dashboard when you access your account.

You can select the withdrawal option and enter your bank details swift, IBAN, and full address.

What are the withdrawal fees?

There are two ways to withdraw your money.

The local withdrawal transfer option:

The local transfer: We do not charge any withdrawal fees.

This option will be available soon, this way you can get access to your funds whenever you need them, without delays or restrictions.

The international transfer option:

Wealthface does not charge any fees. The broker will charge up to $30 for each transaction.

To withdraw money from your Wealthface invest account, follow the steps below:

● Access to your dashboard section on the Wealthface app
● Select the withdrawal option on the right side of the screen
● Enter your preferred withdrawal option
● Enter your preferred withdrawal amount
● Choose your preferred bank account

Please note third party transfer is prohibited and only bank transfer to the personal user account is allowed.

Can I use multiple different banks to fund my Wealthface account?

Yes, you can use multiple bank accounts with the currency of your choice to fund your account. Wealthface does not make money on the exchange rate and there are no restrictions on the accepted currencies.

For example:

If your account is in AED and you want to fund your account with AED 15,000, you will receive your money in your Wealthface account in 4084 USD. Formula (15000/3.6725= USD 4084)

If your account is in Saudi Riyal, the same process applies depending on the bank exchange rate.

What are the options to fund my Wealthface account?

To fund your investment account on Wealthface, we have provided you with multiple options:

● Local AED free transfer
● International wire transfer
● Transferwize
● Credit card (Visa, Mastercard and American express)
● SEPA
● Others

The information you need to enter to add funds for the international wire transfer only:

● Bank Name
● Swift code
● Aba#
● Bank Address
● Beneficiary Name
● Beneficiary Account Number
● Beneficiary Address
● Wealthface Account Number

This information is needed when you do the transfer from your own bank account.

Please note for US clients, you can fund your account instantly by connecting your bank account through plaid and fund your account immediately from your personal account dashboard.

How can I close my account?

If you would like to close your account, please email us at support@wealthface.com

Account Management

You can change your password if you follow the steps below:

● Login to your account dashboard
● Select Account Details
● Select settings option
● Privacy & Security
● Enter your new password
● Update the password

How can I recover my password?

If you forget your password, all you have to do is to follow the steps below:

● On the login or sign-up screen
● Choose the login option
● Click on forgot password
● Enter your registered email
● Click on Reset password bottom
● You will receive an email
● Enter your new password and update it