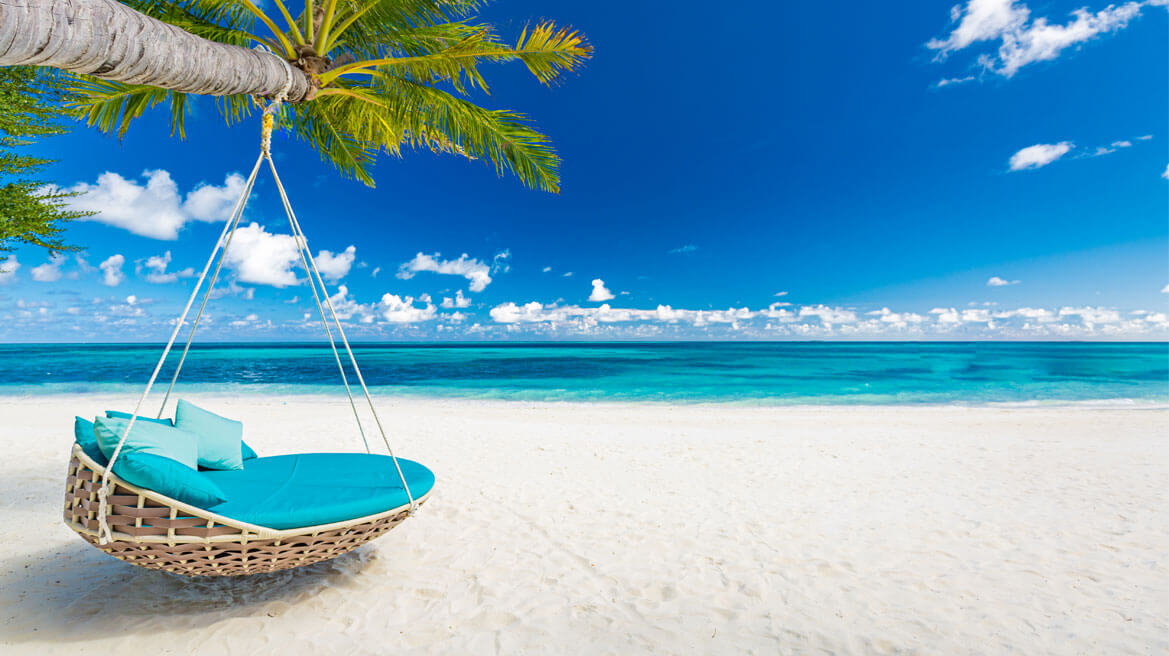 Which are the Best Places To Retire in the World?
Life after retirement is usually very different from life before retirement. The daily grind of a workday is something you might want to leave behind and live out your retired life at a more relaxed pace. However, a happy and relaxed retired life isn't solely dependent on how much retirement corpus you've got saved and who your partner is, it also depends on the place you are going to retire. To help you out with that, we will be taking a look at the best places to retire in the world. We will present a great selection of 10 outstanding destinations where you can live a healthier and happier life, get more for your money and have a more relaxed and easy time in general. Let's get started.
Here are the 10 Best Places to Retire:
France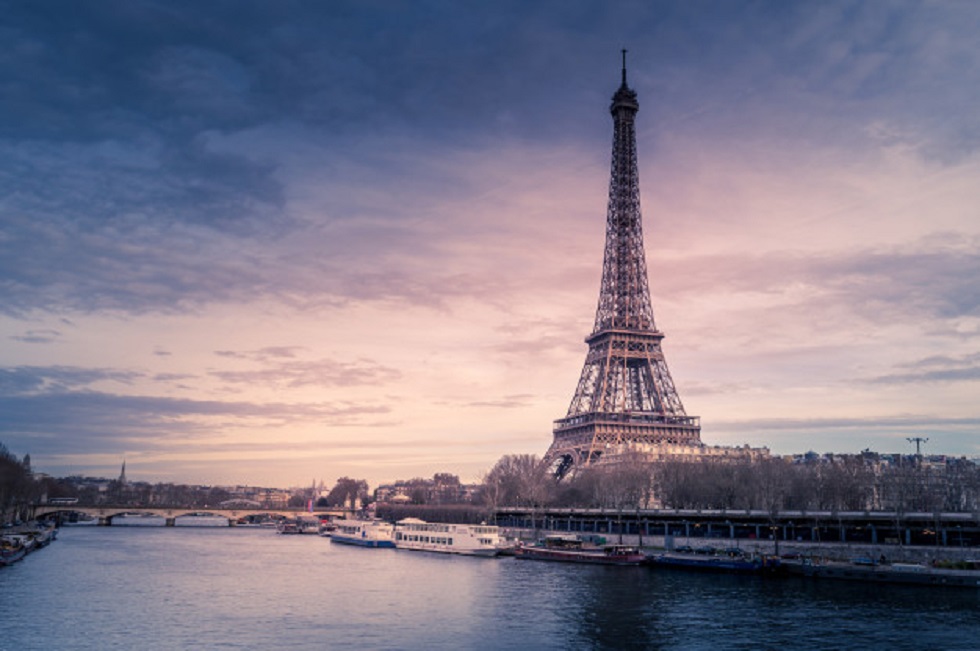 Kicking off our list of the best places to retire, is France. As far as romantic and glamorous places go, France is one of the very best. Visualise this, you are sitting in your fabulous French garden inside a pretty stone cottage set among orchards, vineyards, and flowery meadows. The weather is bright and glorious and the sky is devoid of clouds. The only sound is the drone of honeybees and the blissful strains of one of Satie's Gymnopédies playing in the background. You've just returned from the market, and now you're savoring the thought of lunch. It's such a perfect day, you decide to dine picnic-style, spread out over an old oak table under a shady canopy of trees.
Freshly baked baguettes, a ripe Camembert cheese, a tangy ratatouille of tomatoes, peppers, and eggplant—and don't forget to add those deliciously plump black olives straight from the stallholder's barrel. Glass of chilled Chablis in hand, you sit happily planning your next day's adventures.
France is the complete package when it comes to things that are ideal for international living: good food, good wine, haute couture, a good climate, unspoiled countryside, glittering culture, excellent healthcare, colorful traditions and history. On top of that, it has the beautiful capital city of Paris, with so many places to visit.
France is more affordable than you may think. While utilities might be as expensive as any developed country in the world but other expenses are lower. Outside of major cities like Paris and Lyon, rent is about a third of what you might pay for a house in California. For meals out, you can eat like a king/queen for around $38—this includes a starter, main dish, and dessert. And since the French are careful about what they eat, you can be sure that you're getting the best quality, freshest produce of the season.
A couple can live here for anywhere from $2,083 to $2,483 a month—and that includes rent and healthcare.
One of the best things about living in France is the excellent healthcare system. You can see any doctor in any city that you like, and changing doctors involves simply calling a new practitioner and setting up an appointment. Even without the universal coverage, which is guaranteed to all residents (expat and otherwise) after three months, healthcare prices are rock bottom compared to the U.S. Since the costs are fixed by the state, a standard visit to the doctor is $28 and a specialist visit will cost you $56. After your healthcare coverage kicks in, 70% of that cost is reimbursed. You can go to the doctor as often as you like, even for a quick check-up, and that freedom and flexibility can greatly enhance your quality of life and general health.
If you prioritize good healthcare, a relaxed lifestyle, and all the modern comforts of a developed country, you should definitely consider France as a great place to retire.
Spain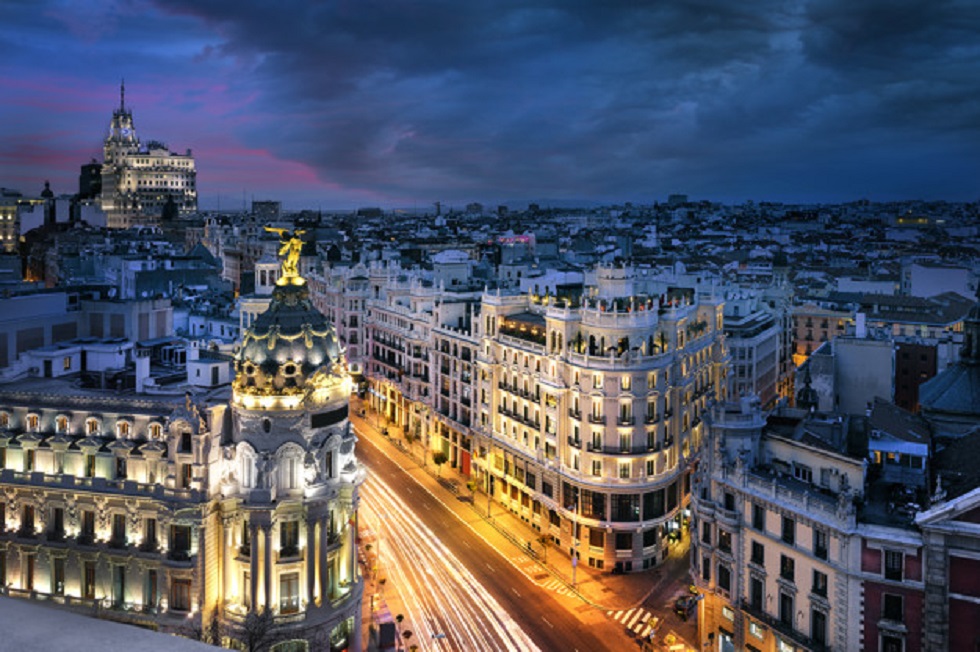 Next on the list of the best places to retire, is Spain. It is one of Europe's top beach destinations. It offers first world, Western European living standards, so there's no question of having to "give up" anything in living here. In fact, you'll gain a lot. Outside the tourist zones, you may need to know a little Spanish to get by, but there are plenty of beach areas with large, English-speaking expat communities. Spanish people are friendly, helpful, and curious about other cultures. You can make many wonderful Spanish friends.
The warm climate results in food items being quite inexpensive. Spain is very rich agriculturally and produces a wide variety of fruits and vegetables. In season—and Spain has a long growing season—many produce items cost around 60 cents a pound. In addition, many fruits and vegetables that are relatively gourmet items in North America—baby artichokes, cherimoya, and doughnut peaches, for example—are locally grown in Spain.
You May Like: 13 Best Places To Retire In Texas
Following Spanish eating habits will also keep costs down. Lunch is the big meal of the day, and the lunch special, or menú del día, is a great bargain. For anywhere from $11 to $20, you'll get two to three courses, plus a beverage (which can often be beer or wine). Make that your big meal out (or prepare it in your rental) and follow it with a light dinner or tapas.
With one of the lowest costs of living in Western Europe, a couple can live comfortably in many parts of the country for around $2,500 a month.
Spain also has a very good public transport system. Trains are fast, comfortable and efficient. The bus system goes everywhere inexpensively. The ride-sharing websites blablacar.es and amovens.com are popular alternatives for inexpensive travel. Weekend getaways to visit friends or explore new destinations are affordable and practical.
Spain also has a surprising range of climate, from hot and dry in the south to cool and mild in the north. There's skiing, too—not just in the north, in the Pyrenees, but down in the mountains of the south, as well. Cool northern provinces like Navarre, Cantabria, Asturias, Galicia, and the Basque country offer forests, mountains, stunning coastlines, and food to die for.
The city's pleasant Mediterranean climate, proximity to Barcelona's international airport, and a relaxed lifestyle are some of the most compelling factors that attract people from other countries.
In terms of healthcare, The World Health Organization ranks Spain as having one of the best healthcare systems in the world. The public system is widely used, but private healthcare is excellent and affordable, including 29 JCI-accredited facilities.
Spain openly embraces alternative lifestyles. Civil unions are recognized by law. Same-sex marriages have been legal since 2005. Madrid boasts the biggest Pride parade in Europe as well as the LGBT-friendly neighborhood of Chueca.
Vietnam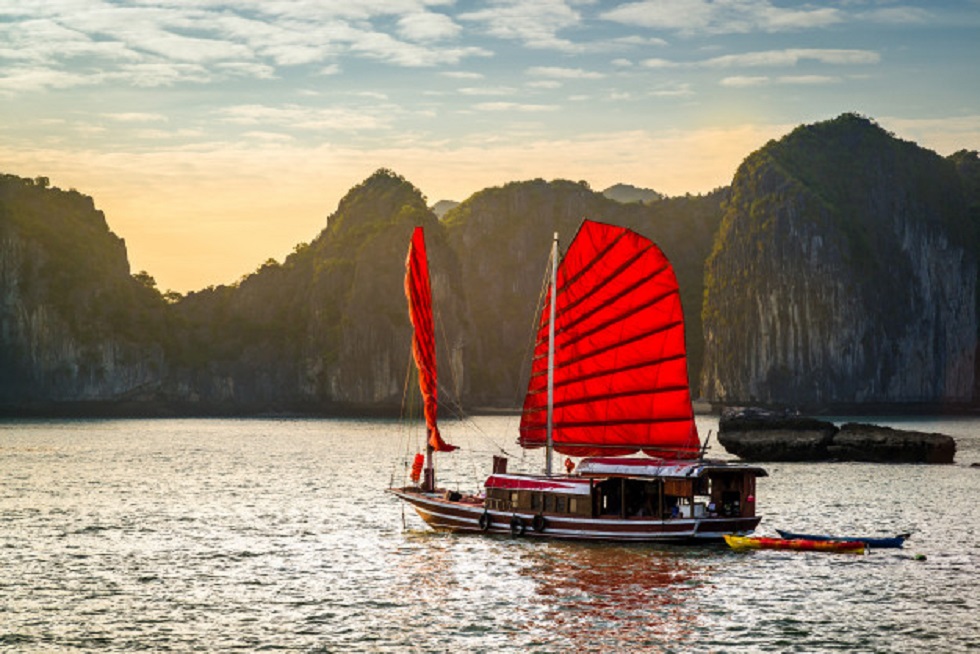 Next on the list of the best places to retire, is Vietnam. The South East Asian country has a great mix of modern and progressive cities combined with ancient historic sites, uncrowded beaches, rugged mountains, and people that are extremely friendly and welcoming towards everyone. It is developing rapidly, with one of the strongest economies in Asia. The country is slowly developing high-quality healthcare, good roads, and modern conveniences to a country that was one of the world's most impoverished places to live less than 30 years ago.
In urban areas, skyscrapers are popping up like dandelions, and motorbikes and automobiles outnumber cyclos and bicycles. Yet 1,000-year-old temples, ancient emperor's tombs, and ornate century-old mansions left over from Vietnam's lengthy occupation by the French, are constant reminders of a country rich in history and tradition.
Vietnam's exceptionally low cost of living is a major incentive for living here. Wherever you are in Vietnam, you'll find that the cost of living is low. Even in the most expensive cities—Ho Chi Minh City and Hanoi—two people can live well for less than $1,500 per month. If you're on a limited budget, you'll find the entire country affordable; if you have a larger budget, you'll be living a life of luxury for a fraction of what you would pay in the West.
Hanoi, Vietnam's historic French-influenced capital city, in 2014 is a beautiful place to stay. There are things to see and do; it has all the services you might need, like good healthcare, and it's a good base for travel.
A budget of $2,700 a month should be enough to stay comfortably in Hanoi. Your utilities and groceries will cost about $120 and $270 a month respectively. Vietnam is an easy place to live in. English is widely spoken, and the local people are exceptionally friendly and welcoming. Making friends—both expats and Vietnamese—is easy. Small but significant luxuries of life are more easily attainable in Vietnam. It's not surprising that so many foreigners have chosen to retire here.
Situated right in the middle of Southeast Asia, Vietnam is also a convenient and well-used travel hub; a cheap launch pad to almost anywhere in the world. People based in Hanoi or Ho Chi Minh City have the choice of many airlines flying routes to such major destinations as Australia, the U.S., Europe, China, Russia, Turkey, India, and other parts of Southeast Asia.
Ecuador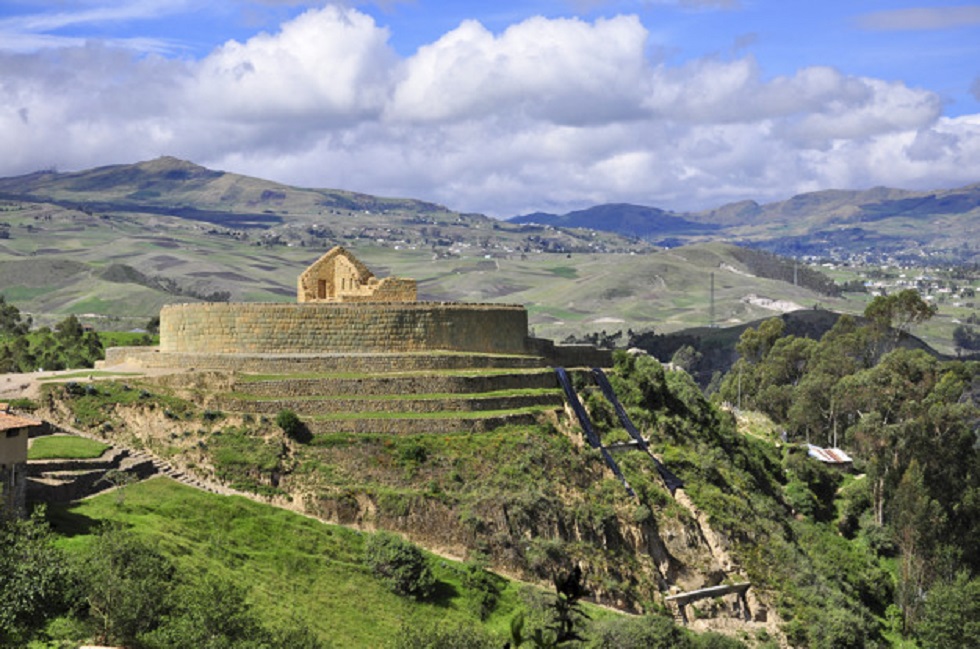 Next on the list of the best places to retire, is Ecuador. The best thing about Ecuador is that it offers so many different types of places to live; you are completely spoiled for choice. You can live in different types of places across the country. You can have warm weather year-round on the coast, a more temperate climate in the Andes, small village life, big-city conveniences, and everything in between. Ecuador has really great weather throughout the year. The unique combination of its position on the equator, the cooling sea breezes from the Humboldt Current, the Andes mountain range, and the Amazon basin have conspired to create a variety of climates. There are beaches that are warm year-round but rarely muggy (and are too close to the equator to ever have hurricanes or tropical storms), and places in the hills where you do not need a heating or cooling system. Lush, green hills and fertile valleys are the norm in Ecuador.
The country has a fantastic mix of indigenous, Incan, and Spanish cultures and the lifestyle is quite affordable. As a matter of fact, Ecuador is one of the most affordable countries to live in. There is something for everyone, regardless of your budget. Consider that you can own a home on a Pacific Coast beach or a condo with great views in the Andes for less than $150,000. Rentals are plentiful and affordable too with a two-bedroom, two-bathroom condo available in downtown Cuenca for $500.
A couple can live here for anywhere from $1,650 to $1,825 a month, depending on location and lifestyle.
Since the land produces excellent food, mostly with year-round growing seasons, prices at local mercados (markets) are very low. It is difficult to carry more than $15 worth of fruits and vegetables. Household help is available for $10 to $20 per day, and services like pedicures and haircuts are just a few dollars. You don't need to spend on heating or cooling needs in Ecuador. You don't even need to have a car, you can pay 30 cents or less for buses, and $2 to $5 for cab rides.
There's a tight knit and active expat community and many activities to get involved in—day trips to nearby towns, card games, dinner clubs, trivia, art classes, hikes in the Cajas, and long lunches with friends. Every day you can get up and have a choice of what you'd like to do. Living in Ecuador will give you the retirement of your dreams.
Ecuador is a little unique, in that there are not just a couple of expat communities. You can find people from different parts of the world enjoying the laidback Ecuadorian lifestyle. Even in areas with few expats, like Loja for example, the Ecuadorians make it very easy to feel welcome and at home.
Whether you want to live, vacation, retire, or simply relax in Ecuador, you'll find the perfect combination of climate, culture, and affordability to make your dreams come true.
Malaysia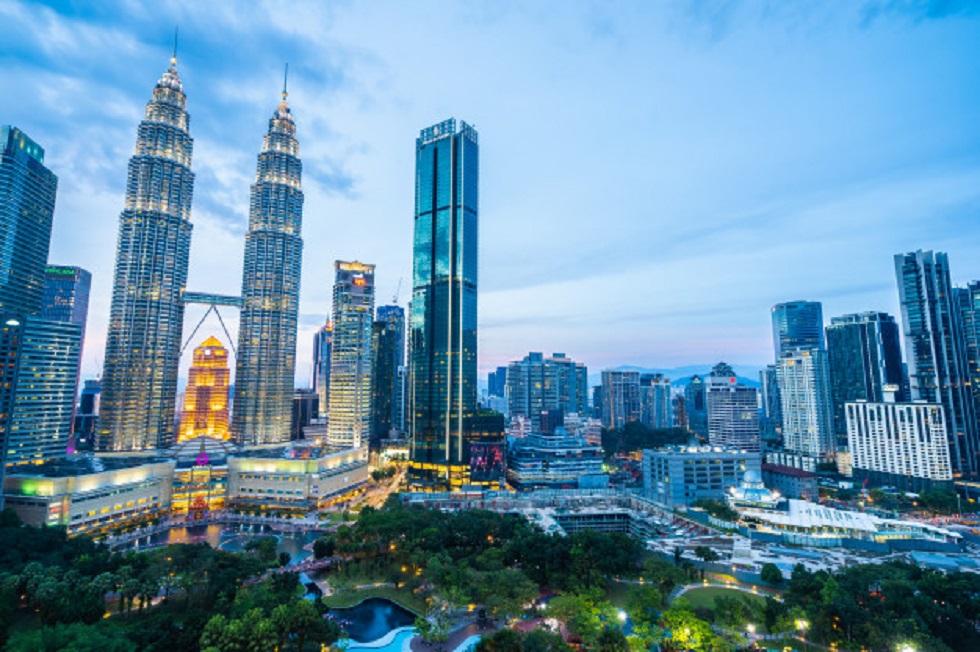 Next on the list of the best places to retire, is Malaysia. It has some of the best things that the continent of Asia has to offer. Beautiful beaches, idyllic islands, and some of the most pristine ancient rainforests in Southeast Asia—this is Malaysia. And these are just some reasons why you can retire and move there.
Malaysia is also easier to live for people who don't speak the native Malay language as all the road signs are in both Malay and English. In fact, English is the unofficial first language of Malaysia so you can easily live here without learning a new language.
A family of six can dine out in a good local Chinese restaurant (10 courses) for less than $5.70 per person, including beer. A men's haircut costs just $2.16. In Penang, a couple can live comfortably on $1,800 a month, including rent.
Healthcare is also quite affordable in Malaysia. The high level of service in the medical care sector in Malaysia makes it an attractive option but also a non-scary one. It's all so easy.
You May Like: 13 Best Places To Retire In Texas
The other attractive thing is the outdoor lifestyle. There are almost 900 islands with white sand beaches in Malaysia. If you hike a lot, living near the Penang Botanic Gardens is a bonus. With year-round good weather, the temperature in Malaysia averages 82 F, there are over 60 hiking trails for you to explore. Apartments are also great for renting and you can choose between sea and mountain views. In Batu Ferringhi, a nice beach suburb, you can rent a three-bedroom apartment with sea views for as little as $403 per month. The complex has a good gym, 24-hour security, secure parking, tennis courts, and two pools.
There are direct flights to the rest of Asia from Penang's International Airport, which makes getting away for a weekend easy. Penang to Bangkok in Thailand takes just one-and-a-half hours and can cost as little as $43 for the roundtrip.
Colombia
Next on the list of the best places to retire, is Colombia. The city of Medellin, Colombia has almost spring-type weather throughout the year. If you have lived your life in a cold place and you don't want to shovel any more snow in your life, you can enjoy the almost first-world lifestyle of Medellin.
Colombia is the second most biodiverse country in the world, so you can easily find a climate and environment that suits your taste. If you want hot and tropical, consider retiring to the lovely Caribbean coastal cities of Santa Marta or Cartegena, where crystal-clear water laps against warm, sandy beaches. For those who prefer more temperate climates, you can try the mountain city of Medellín, or anywhere in the "coffee triangle" of Pereira, Armenia, and Manizales, where you are surrounded by lush, green mountain scenery.
Getting a retirement visa to live in Colombia is also quite easy. All you need to do is prove at least $750 annual income from Social Security or $2,500 annual income from a private pension or 401K and you are eligible to obtain a visa that is good for three years. Once they arrive, retirees are discovering they can stretch their retirement dollars.
The cost of living is not too high. Generally, things are much cheaper here. You can go out and have a nice breakfast or lunch for $4, and you can have a nice dinner for $8.
Your cost of living will depend on which part of the country you choose to live and what type of lifestyle you want to have regarding dining out and entertainment.
A couple can live here for anywhere from $1,030 to $2,720 a month, depending on location, lifestyle, and healthcare needs.
During old age, healthcare becomes a very important issue. The World Health Organization (WHO) ranks Colombia's health system at number 22 in the world, far better than Canada at number 30 and the U.S. at number 37. Colombia's healthcare system is extremely impressive. The high-tech, world-class care you receive in Colombia does not cost "an arm and a leg." The premium for public health insurance is only $75 per month, and the co-payment for lab tests, prescription medications, and other services is only $4.
The dark days of Colombia's drug ridden past are gone, and it has been transformed into a country that is thriving. One of the best things about the country is the warm, welcoming Colombian people. Don't let a lack of Spanish keep you from trying out life here. There's a reason the saying exists: "You don't meet a Colombian…you meet the entire family." The people will always make you feel welcome and a part of their community.
Costa Rica
Next on the list of the best places to retire, is Costa Rica. Costa Rica's perennial sunshine and blue skies attract visitors from all corners of the world. The country also features a low cost of living; top-notch, affordable medical care; bargain real estate; and natural beauty.
Costa Rica is a very stable democracy and the people of the country are peace loving and laidback. They abolished their army in 1948 and pledged that budget to education and healthcare. Often called the "Switzerland of Central America" it is known for its safety, neutrality, and good banking system—especially compared to many other countries in the region. The country also has a very progressive Government that respects LGBT rights as well.
Once you have acquired your residency, you pay between 7% and 11% of your reported monthly income, and the socialized medicine program is available to you. Public healthcare can also be combined with private policies. The country has three JCI accredited hospitals and numerous private clinics. More doctors are also taking the U.S. retired military insurance called Tricare Overseas.
A couple can live a comfortable, but not necessarily extravagant life here for around $2,000 a month.
One of the things you hear often from expats is how warm and welcoming the ticos (Costa Ricans) are. Overall, they are wonderful people, eager to share the magic of their culture with foreigners. You will also find great communities of expats who will help you through the process of acclimating to new surroundings and language. You will find it easy to make friends since many folks move not knowing anyone and are often looking to forge new friendships.
Pura Vida is a common Costa Rican phrase. Although it translates to "pure life," this definition merely scratches the surface of a phrase deeply woven into Costa Rican culture, and used to convey anything from "hello" and "goodbye," to "great news," and countless declarations in between.
People think Pura Vida is an overused term, but when you understand it you see why it's used so commonly. It alludes to a quality of life that is missing from where you might come from.
Here, there's more time to actually stop and smell the roses. There's time to talk to people, and you will find that very grounding. Combine that with great waves, an amazing climate, and a culture that places family, friends, and a relaxed quality of life above all, then it's easy to see why so many people come here for a week, and end up staying for a decade, or even a lifetime.
Costa Rica also has an outdoor loving culture—with activities from fishing, golfing, and horseback riding to hiking, diving, and yoga. Plus, there are less processed foods, and more healthy choices with an abundance of locally grown fruits, vegetables, organic eggs, and endless seafood. Most of the people who have moved to Costa Rica have shed unwanted weight, are taking less prescription drugs, and overall feel better.
And, with a dozen microclimates, there is someplace for everyone to fit your personal weather preferences. Many people love the temperate "eternal spring" climate of San Jose, the capital, and all the surrounding Central Valley. Or the dry, hot beaches of Guanacaste, or the lush, green landscape of the jungles in the south.
Panama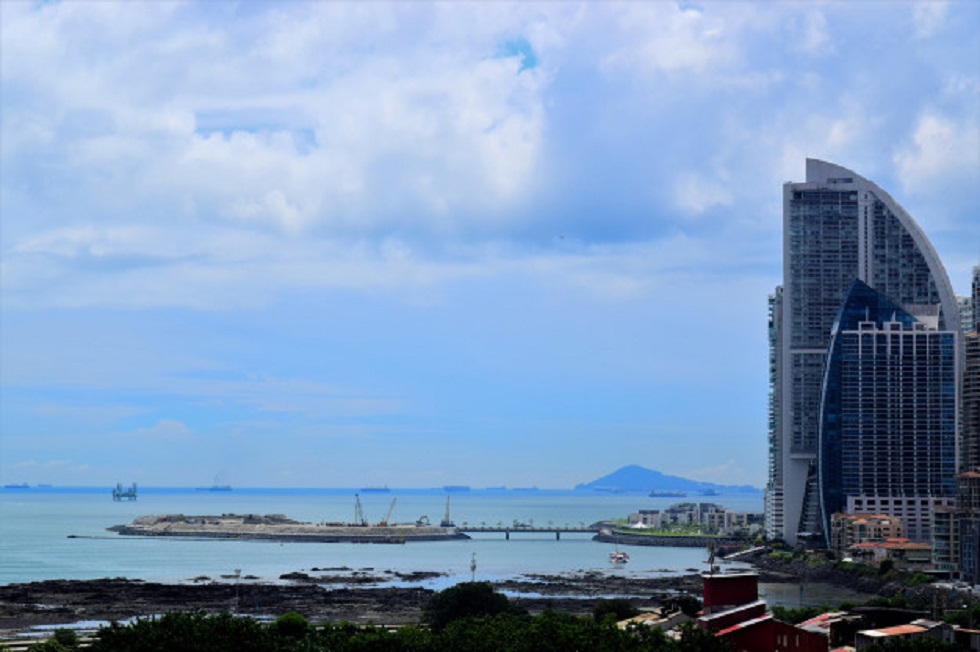 Next on the list of the best places to retire, is Panama. Panama might have been in news for money laundering and loads of shell companies recently but it is also a great place to live after retirement. The country is modern, convenient, and close to the USA. Panama's climate is warm, pleasant, sunny and welcoming. The country has a warm and tropical climate, but it's completely outside the hurricane belt. The country's currency is also the convenient U.S. Dollar. And there's a large English-speaking population—including a cadre of excellent doctors.
The capital, Panama City is a hub for exciting food, beer, jazz, film, golf, tennis, and much more. The beautiful mountains of Panama create one of the most beautiful and convenient retirement destinations in the world. The country's livable, clean, and uncrowded beaches include the popular beach hub of Coronado, the lesser-known gem that is the Pedasí region, and a Caribbean paradise—there is no other word for it—called Bocas del Toro.
Panama City is a bustling cosmopolitan metropolis where you can rent an ocean-view condo for as little as $1,500 a month. It's also the only First World city in Central America. The country is also very close to the USA and Miami is only a three hour flight away.
You can live by yourself in Panama City on about $2,600 a month, including rent, groceries, utilities, and entertainment. You pay zero income tax here, as revenue earned in other countries is exempt. And you'll never run out of things to do here. Panama City is also a cultural hub of Central America. It's the home to active, vibrant communities from all over the world, and every art form is celebrated here.
Leave Panama City and costs are even more affordable. Head over to the province of Los Santos and you will reach Pedasi. Rents in Pedasí during high season (December through April) can cost more than $750 a month, as demand drives up the prices. But, Pedasí does give you the choice of living on a small budget by making use of the local fresh produce, freshly caught fish of the day, and eating out at typical Panama fondas. You can live well on less here.
Panama offers a lot of benefits and discounts to people looking to live in retirement over there. The country's famed Pensionado Program is one of the best retiree programs in the world today and it's open to everyone. The program entitles pension-holding retirees to a long list of discounts. From medical expenses to entertainment, retirees in Panama can seriously stretch their dollars. 25% off airline tickets, 25% off your monthly energy bills, and up to 50% off hotel stays, these are just some of the retirement benefits. Many people don't realize that Panama's famous Pensionado discounts are by law given to all who qualify by age—expat or Panamanian. When women reach the age of 55 and men 60, the benefits of Pensionado become automatically available. By showing your residency card you are entitled to discounts. Healthcare in Panama is good and affordable for minor problems. Most clinics charge a nominal fee of between $20 and $60 for an office visit. Hospitals in larger cities have all of the state-of-the-art equipment and specialists can be found in any field. Doctors in Panama work one on one, no medical assistants or other staff. You deal directly with the doctor and most prescription drugs are cheaper than in North America.
While Panama City is the biggest city in the country, it isn't a representation of the whole country itself. Panama has mountain towns boasting cool climates, pine-covered hills, and sweet, Swiss-style cottages framed with bright bursts of bougainvillea. Panama also has some of the most beautiful beaches in the world. Whether it's the pristine white sand gems of the Caribbean sea or the beautiful beaches of the Pacific ocean.
Mexico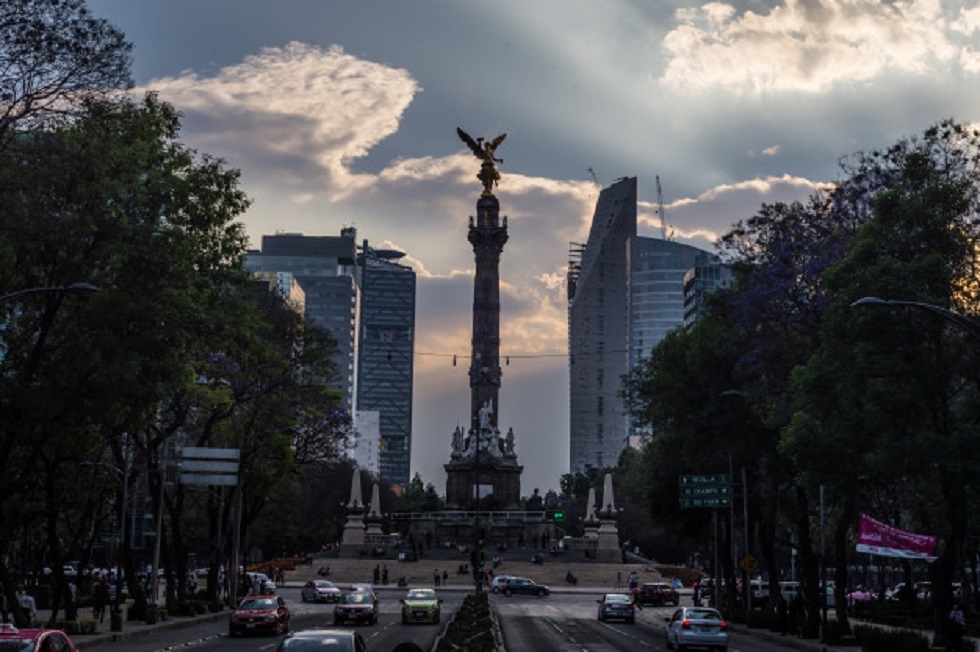 Next on the list of the best places to retire, is Mexico. If you want to retire somewhere close to high-quality healthcare and stunning Caribbean beaches—Mexico is the obvious choice. The country has something for everyone: beautiful, warm oceans, crystal-clear tropical lakes, fertile farmlands, temperate-but-majestic mountains, starkly gorgeous desserts, small towns, or sophisticated cities.
Whether you yearn for a graceful colonial home with lavish gardens, a simple beachfront bungalow where you can prop up your feet and watch the tide roll in, or a clifftop villa with sunset views and cool, steady breezes, you will easily be able to find all of them in Mexico.
The cost of living is notoriously low. Mexico's cost of living a lavish, luxurious life is one of the lowest in the world. A couple can live here for anywhere from $1,500 to $3,000 a month, depending on location—and that includes rent and healthcare.
There are a host of other benefits that you can enjoy living in Mexico. Once residency is granted, you can sign up for a national healthcare plan. As recently as 2019, Mexico had two nationwide healthcare plans for all residents. However, with the election of the new president in 2019, a new national healthcare system is in process. The one most popular with expats is being replaced by a new, more inclusive plan with no restrictions for participation. All expats with residency visas may participate. The President announced in April of 2019 that this new and improved program would take two years to roll out and while full details are not yet available, he explained that his new program would be fully inclusive for all, similar to the Canada model. If you're over the age of 60, you may also receive your national senior discount card which opens the door to many discounts on goods and services, often ranging from 10% to 20%.
Mexico's geographic diversity also allows you to choose your favorite climate to live in: from warm and dry to warm and sultry to spring-like temperatures all year in the Colonial Highlands.
Generally, however, the entire country is warm and mild with small amounts of snow falling only on the highest peaks. Evenings might get a little chilly but a light sweater will suffice.
But at heart, what most other expats love most about Mexico is the vibrant life and culture. And it's quite easy to fit in. Popular expat destinations include the Lake Chapala area and San Miguel de Allende as well as most coastal retreats. These areas are brimming with expats who can make a newcomer feel welcome.
Mexico's coastal areas have beautiful beaches, warm and friendly locals, and laidback energy.
Portugal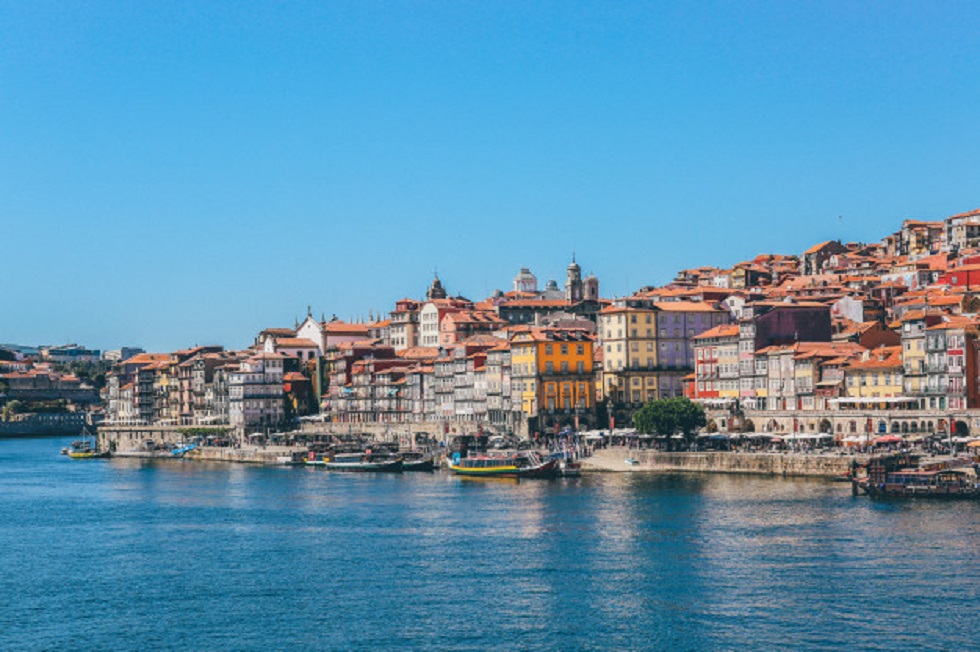 Rounding off our list of the best places to retire, is the country of Portugal. From north to south, from the Atlantic west to the Spanish east, this country's gracious people, bustling capital, brilliant sun, tantalizing beaches, and verdant valleys are more appealing than ever to a growing number of people.
The country is steeped deep in history, culture and traditions. The climate is pleasant throughout the year and the cost of living is extremely affordable by European standards. Whether you are looking for surfing beaches or ancient ruins, fine museums or hiking paths, a place to windsurf or to polish your golf game, you will find it in Portugal.
Living in Portugal after retirement is great for many reasons. Some of those reasons are: affordable lifestyle—which includes quality professional healthcare, temperate climate, high safety rating, and excellent food and wine.
But truthfully, the most important reason is more ephemeral: it's the overarching sense of well-being people tend to experience here. The country's natural geographical beauty blends with its architecture of various eras, dating back millennia, to evoke a sense of permanence and timeless tradition. When you add to that the kindness and gentility of the Portuguese people, it is a winning combination.
Perhaps the nicest thing about Portugal is the friendly people, who go out of their way to make you feel welcome. Locals generally make a sincere effort to make visitors and expats feel welcome. Of course, it helps if you speak at least a little Portuguese, but in urban areas like Porto and Lisbon and the multi-national expat region of the Algarve, English works just fine.
Another reason is the affordable lifestyle. After Bulgaria, Portugal is the least expensive European country to live in. An American couple might spend less than a third of what they spend back home. A delicious and filling lunch of soup, main course, beverage, dessert, and coffee costs about $10. You can live a comfortable, although not extravagant, lifestyle for about $2,500 a month.
You May Like: 13 Best Places To Retire In Texas
If you choose to live in Porto in the north, the country's capital of Lisbon, or in the expat beach havens of Cascais or the Algarve, you would probably have to bump that up to $3,000. However, you can keep that figure lower simply by moving 20 minutes away from the city center. Enjoy urban amenities, and then head back to the suburbs and lower rent.
Rated the third-safest country in the world in the 2019 Global Peace Index, Portugal is not only secure, but it's also beautiful. In countries like the USA, people work long hours and are usually very tired after finishing work. All people can do after work is walk their dogs, eat, and sleep. In Portugal, it is a time-honored tradition to have a coffee with a friend, or dinner, or listen to music, get a drink, or go dancing. People actually live here, and get together with family and friends. They go to the beach in the summer, to a jazz club, to any of many amazing restaurants.
So if you're looking for a safe, friendly European haven, with cosmopolitan cities and many beach towns, internationally acclaimed (and affordable) healthcare, and the lowest cost of living in Western Europe, you'll find all that and more in Portugal.
You can test out the country by starting in the capital city of Lisbon. It's very well connected with direct flights from most major cities in the world. The people of Lisbon also speak English as their second language so you will find it easy to converse with locals. Public transport is excellent in Lisbon. The wonderful, quick and efficient train, bus, tram, and taxi offerings make it unnecessary to own a vehicle. The city is a cultural hub, with museums and historical sites like St. George Castle and the nearby Palace of Queluz.
So those were the 10 best places to retire in the world. Hopefully, you have a clearer idea of the options available for yourself. Plan well and enjoy your retirement (whenever it comes).
Wealthface
smart financial tools will help you shape your financial future.
Check out this graph of our aggressive portfolio