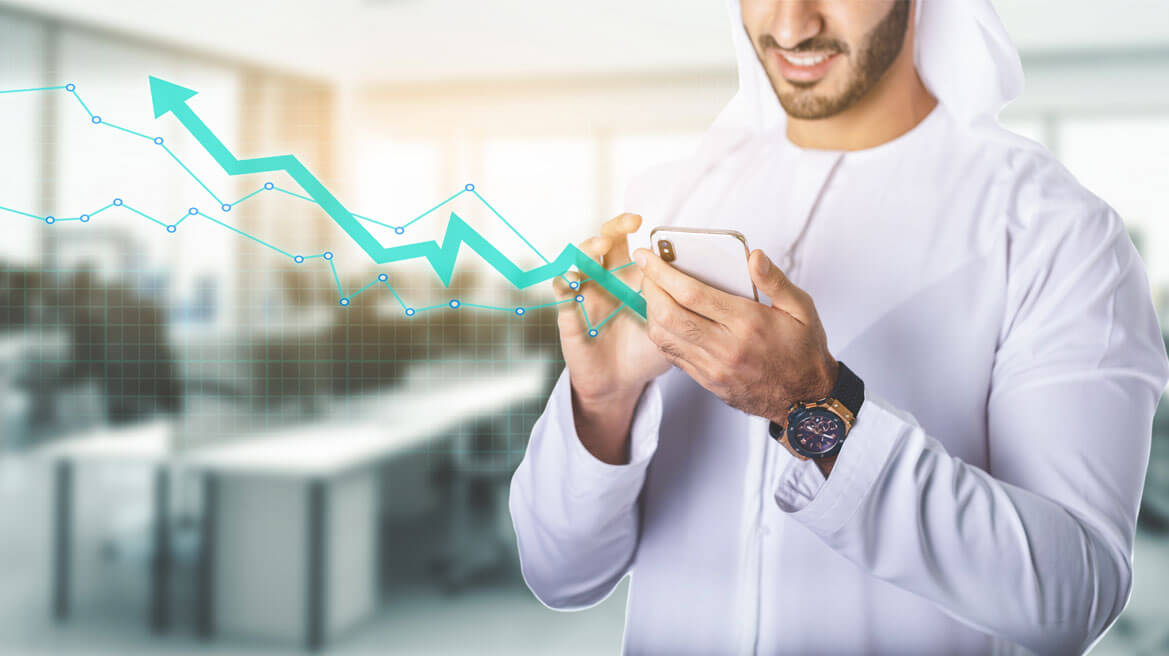 Best Ways to Invest Your Money in the UAE
It is truly a marvel to behold at how far and rapidly the UAE has progressed over the last few decades. From being an impoverished desert region to transforming into one of the most important and the most diversified economies within the gulf region, it's truly been an incredible journey.
According to AT Kearney, a well reputed American consulting company, UAE proudly ranks among the best 20 countries with regards to global service business. Furthermore, on the Forbes list of Nations Best for Business, the UAE is ranked 31st.
While UAE's economy already enjoys a high per capita income along side a big annual trade surplus, things are looking even better for 2020. According to the IMF, the UAE's economy is predicted to further strengthen in 2020.
It is a widely held thought in the global economy that the UAE market holds tremendous potential for willing investors. There are a spread of investment opportunities available to realize a high Return on Investment (ROI). However, picking out the best investment option in UAE for yourself isn't the simplest of tasks.
Furthermore, there's also the unique problem once you consider the very fact that the population of UAE features a large number of expats. At one end of the spectrum, expats who have recently arrived to the country simply don't possess the necessary skills to find a way to make use of the investment opportunities in the UAE. On the other end are the expats who have the ability to make the most of the UAE's investment opportunities.

What this means is that even the simplest form of investment for expats in the UAE may differ from others. Because of that, the different investment requirements of expats must be considered, weighed and analyzed while evaluating investment opportunities for them.
In this post, we are going to enlist and talk about the simplest and best investment options in the UAE in the year 2020. It should be noted that these investment options aren't exhaustive in nature and primarily function as a guide for investors who are willing to think beyond having all of their cash stored in a savings account. Furthermore, it's also very important to stay mindful of the risks that all these types of investments carry. You ought to do your due diligence from your end and never invest what you can't afford to lose.

What are some of the best investments in the UAE?
Property
The meteoric growth of UAE makes property easily the most well liked sector of the country. It is simply astonishing to glance at the speed at which buildings are being constructed within the country and the consequent boom in the property and real estate sector.
Let's take a look at the emirate of Ras Al Khaimah (RAK). The emirate has been investing on developing its sites which contain a lot of natural beauty. The emirate of Ras Al Khaimah is progressing rapidly towards becoming a major tourist destination for domestic and international tourists. According to Ras Al Khaimah Tourism Development Authority (RAKTDA), the emirate's tourism development efforts led to a 17 percent increase in the number of visitors in the year 2017.
Let us also have a look at the Dubai Silicon Oasis (DSO) area of Dubai.A few years ago, it was just considered to be an area within the middle of the desert but now it's a thriving residential and commercial community, because of the aggressive expansion of Dubai.
Thinking from the expats' point of view, it makes a lot of sense for them to shop for their house if they decide to stay within the country for long. In a perfect scenario, they're going to be paying roughly around the same amount as monthly installments as their rent but are going to be building an asset within the process. So, basically, it's like using the rent money as a kind of investment. On the opposite end, property can also be bought to rent it out to tenants. It can also be converted into a commercial property. The rent will serve as a source of constant income for the property owner. The property owner can increase the rent to keep up with inflation and the increasing value of the property.
Mutual funds and ETFs
Mutual funds are a superb option for those looking to take a position passively. It is a particularly convenient method thanks to the exposure within the market that gives built-in diversification and a stress free mechanism. Basically, you invest in an instrument that's a pool of investment options. A mutual fund is managed by a professional fund manager.
There are different open-end fund products to cater to the various needs and desires of investors. If you invest in an open ended fund, you don't need to worry about daily market fluctuations after that. Your fund manager will handle that.
Exchange traded funds (ETFs) are open-ended investment options listed on a stock market. They have grown in popularity because of their low cost and ease in trading.

Stocks
Stocks are a great investment option. Even if your income doesn't fall in the high net worth segment, you can still reap the benefits of investing in stocks. Stocks tend to be quite affordable and you can buy high performing stocks of your favourite firms for as little as Dh100. In order to have some nice diversification in your portfolio, it'll be great if you can buy multiple stocks, around five or six.
While buying stocks, remember to enlist the services of a discount broker in place of a full service professional. While full service professionals are great, they usually have a high minimum deposit and commission rates. They are better suited for investors who have a lot of money to invest.
You can get this done by opening an account with an online discount brokerage firm. If you want to eliminate third party fees altogether, you can go ahead and buy the shares directly from the companies, thus eliminating the need for a broker in the process.

Gold
All over the world, since historic times, Gold has symbolized wealth. One of the great advantages of investing money in gold is that it usually keeps up with inflation. If you can invest around 5 percent of your money in gold, you can get great returns and protect your savings from losing their value because of inflation. According to a financial planner in a reputed wealth management fund in Dubai:
"Gold is also a commonly held asset in well diversified portfolios as it can be used to hedge against inflation. I would say that a 5 per cent holding in gold provides relative security, as well as adding to the diversification of a portfolio."
According to a top marketing analyst in Dubai:
"Gold is a safe haven and does well when equities do not perform, which adds a good diversification to mutual funds and other traditional investments. Gold is thus a good investment for everyone."

Bonds
Bonds are a highly favourable asset class which provide a great and consistent source of income with very low risk. However, like any other investment method, it's best to exercise caution while investing in bonds. Bonds tend to have heavy ticket sizes and suffer from low liquidity. Bonds in general are not recommended for lower and middle-income groups. A few bond funds do make it easy to invest, though most are accumulators of various corporate bonds and thus should be studied carefully before investing.
If you are going to invest some of your money in bonds, it's best to weigh all your options, analyse the bonds that you are putting your money in and then invest with caution.

Cryptocurrencies
Admittedly, this is the most controversial option on the list and for good reasons. As things stand in 2020, investing in cryptocurrencies is a highly speculative affair. Therefore, anyone considering investing a chunk of their money in cryptocurrencies should be mentally prepared to lose all of their investment.
Having said this, there's tons of potential in cryptocurrencies and consequently in the underlying technology of blockchain. In its unique way, cryptocurrencies resonate with the exponential growth of UAE where it's risen at a staggering pace against all odds to carve an area of its own within the world.
You may have heard about Bitcoin, the most famous type of digital currency. It is somewhat complicated to shop for your own digital coins but residents of UAE are going to be happy to know that there's a specific exchange for the Middle East and North Africa and it's called BitOasis.
BitOasis provides cryptocurrency users with the option of trade in four of the leading cryptocurrencies: Bitcoin, Ethereum, Ripple, and Litecoin. Depositing money in your trading account is very easy. You can deposit money in BitOasis through your bank account (BitOasis accepts deposits from most of the UAE's reputed banks) or through your credit card (your account needs to be verified for that).o do the same (for verified accounts only).
Cryptocurrencies holds immense potential and in the words of Peter Thiel, the co-founder of Paypal:
"I do think Bitcoin is the first [encrypted money] that has the potential to change the world."
What all of that means is that if you are willing to take some risk so that you can reap major rewards in the future, you can go on and allocate up to 10% of your investments in cryptocurrencies.

Once you have gone through the suggested investment options in this post, perhaps taken some help from an expert at Wealthface to help with understanding all these tools better, you will most probably end up investing some percentage of your money in one (or a few of the options). However, just because you have invested some money in those options, it's not the end of all your work towards making your money grow. If you just sit and wait for your wealth to grow, it will most likely grow at a very slow pace or even worse, not grow at all. It's very crucial for you to keep your investments growing. You should periodically aim to save more and invest more consequently. A great way to keep making your investments would be through monthly or annual Systematic Investment Plans (SIPs).
The UAE has a lot of investment options for people who are looking to invest their money and watch it grow. Whether you are a native or an expat, options like mutual funds, stocks, property, gold, bonds and cryptocurrencies are great. Start investing your money wisely, it might eventually help you retire comfortably at the age of 50.

Wealthface
smart financial tools will help you shape your financial future.
Check out this graph of our aggressive portfolio