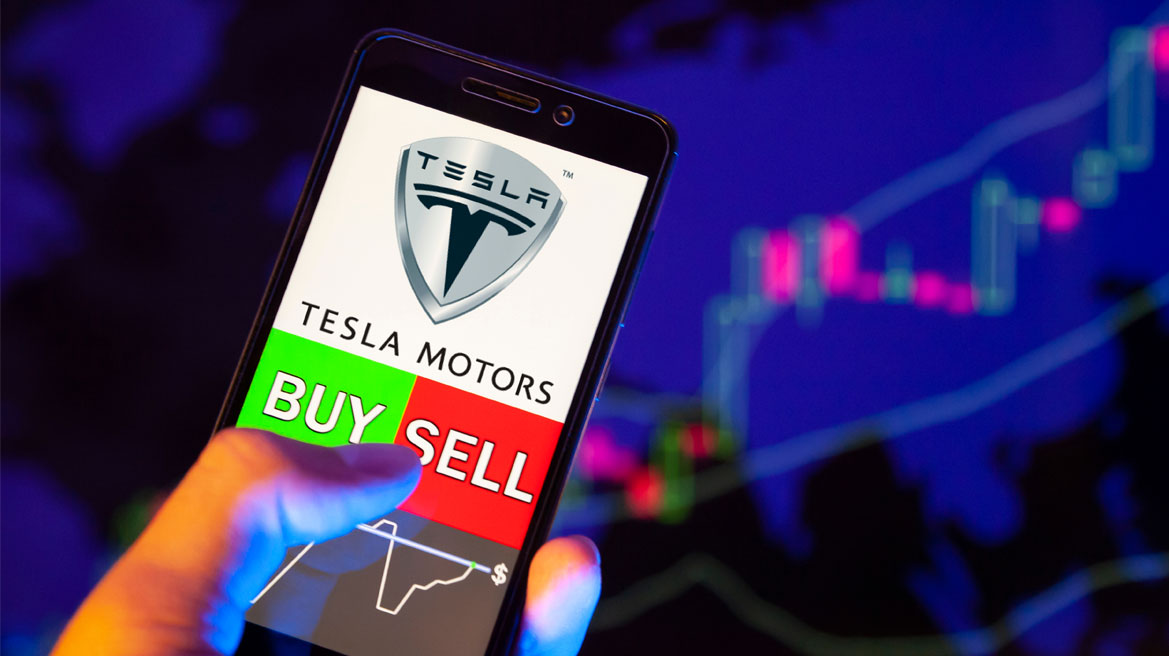 Articles
Investing
Market News
Should You Buy Tesla Stock in 2023?
Tesla stock is among the popular names in the market because of the company's impressive potential that promises high ROI. The stocks have skyrocketed in the last few years with the increasing revenues of the company. However, is it worthy to invest in Tesla stock? You'll find it out in this post.
2020 has been a year full of struggle for almost all industries and economies. While a majority of companies were facing an uphill battle to survive, Tesla was busy creating milestones. In 2019, Elon Musk estimated the company's market value to be $500 billion. However, if we see the current market value, it is $594 billion, thus outstripping even Musk's strongest estimate. Such a staggering performance has left many market watchers speechless.
As 2020 is winding down, many investors are wondering what is next for Tesla stock. If you are also on the same page, then you are in the right place. In this post, we will take a look at all the factors that can determine whether or not you should buy Tesla stock in 2021. But before we move further, have you ever wondered how Tesla started and electrified the automotive industry? Let's find out!
Brief History of Tesla
Originally called "Tesla Motors", the company's name was given after the 19th-century inventor Nikola Tesla, who is prominently famous for discovering the characteristics of the electromagnetic field. The company was founded in 2003 by two engineers named Martin Eberhard and Marc Tarpenning. In 2017, the company's name was changed to simply 'Tesla (TSLA)'. Between 2004 and 2008, the company continuously grew and developed its first automobile named "The Roadster".
In order to survive in the changing times, Tesla also tried to launch products that could aim to capture a wide range of target audiences. The company even expanded its footprints in California, Lathrop, and the Netherlands to thrive in the competitive market. When Tesla released its 'Model S' flagship car in 2013, it dramatically captured the attention of the media. This release has been a huge hit and the company continued to dominate in the electric car market for the later years. At present, the company is raking in a lot of revenues.
Therefore, it would be wrong to say that Tesla was an overnight success. With years of exhaustible efforts and robust marketing strategies, the company attained a pioneering position in the automotive industry.
The Factors You Should Consider Before Buying Tesla Stock
At the beginning of the year, Tesla stock started trading at around $430 per share and it fell down to $361 in March due to the COVID-19 pandemic. However, the company gained strong upside momentum and the stocks reached $427.64 within a small fraction of time.
On July 13, the company's share price reached $1,795, which was 300% more than from the starting of 2020 (as per Tesla stock analysis). The price then went down to $1,500 and then quickly rose due to the stellar performance in quarter 2. On July 23, Tesla stock started trading at $1,678.95 per share and the company's market cap was almost $300 billion at this time.
Let's take a look at some of the figures for the rest of the months:
Early September

: $330 per share.

December 7

: The market value of $608 billion.

December 10

: $625 per share + market cap of more than $594 billion.
An overall look at the performance of 2020 shows that Tesla has remained well-positioned in the share market.
Wall Street predicted the company's revenue to be around $8.2 billion and $0.55 of earnings per share. However, the revenue of $8.77 billion and earnings of $0.76 per share were reported by the company, thus out beating the analyst's expectations. In the third quarter, the company also generated a free cash flow of $1.395 billion.
Moreover, it was announced in November that Tesla stocks would accept S&P 500 by accounting for 1.69% of it. This acceptance of the S&P 500 was expected to raise the funding trades in Tesla stock, which it significantly did.
Elon Musk is on a mission to massively expand manufacturing by building 20 million electric vehicles per year over the next decade. The company has already started the construction of its third manufacturing plant, which is expected to be completed by March 2021. The Model Y will be produced in this plant. Musk has also confirmed the location of the fourth manufacturing plant, which will produce Cybertruck, Semi, Model Y, and Model 3. It is quite impressive for investors, right?
The list of competitors of Tesla is growing. Mercedes Benz division of Daimler AG, Volkswagen Group, BMW – these three car companies will provide a tough competition to Tesla when it will start releasing its cars in Germany. In China, Xpeng Motors, Nio, and Li auto will be the rivals. Other tough competitors are Tata Motors, Audi eTron, and the Jaguar unit.
However, despite this increasing competition, Elon Musk is quite confident about the company's growth. He said in September, "About three years from now, we're confident we can make a very compelling $25,000 electric vehicle that's also fully autonomous."
According to the IBD Stock Checkup tool, Tesla stock possesses high composite ratings. Let's have a look at them:
Relative Strength Rating

= 99 (means the price movement of Tesla stock is relatively stronger than others)

Accumulation/Distribution Rating

= A- (means more funds are buying than selling)

IBD Composite Rating

= 99 out of 99 (means Tesla stock is presently outperforming 99% of all the stocks)
Dan Ives (analyst at Wedbush Securities) has already raised his price target for Tesla stock from $450 to $560. Ives in a research note said, "Overall, we are seeing a major inflection of EV demand globally with our expectations that EV vehicles ramp from 3 percent of total auto sales today to 10 percent by 2025."
However, his optimistic prediction regarding Tesla can be best sensed when he added that the company is more likely to achieve its mission of 1 million deliveries by 2023.
Wall Street analysts predicted that Tesla stock will trade in the range of $640 to $960 at the beginning of 2021. Pierre Ferragu, the New Street Research analyst estimated that the company will sell around 2 to 3 million cars every year after 2025.
After diving deep into the technical analysis of the company's past, present, and future, we can predict that its stock would be trading at $620.85 per share at the starting of 2021. By the end of the year, it will probably reach $745, 77 per share. In 2023, the stock could be at $992.87 per share and by the end of 2023, it may reach $1255.53 per share.
Should You Buy Tesla Stock or Not
There is no doubt in the fact that Tesla stock is greatly attracting a plethora of investors. The rapidly growing valuation of the company might be considered as a risk factor, but the investors who took a risk back then are actually enjoying immense profits now. The past performance of the company cannot guarantee its future performance. You need to understand that the market is highly unpredictable these days.
Therefore, while taking this crucial investment decision, you should do intensive research by carrying out the latest technical analysis, considering expert opinions, and monitoring the changing market trends. This is where the importance of professional assistance comes into play!
Wealthface is a leading destination that has a dexterous crew of financial advisors and market experts who may carry out research and let you buy Tesla stock in 2021 with the anticipation of higher returns.
This is extremely important to make profitable investment commitments. Consider the expert advice and the pivotal decision to 'buy or not to buy' still remains with you!
Wealthface
smart financial tools will help you shape your financial future.
Check out this graph of our aggressive portfolio