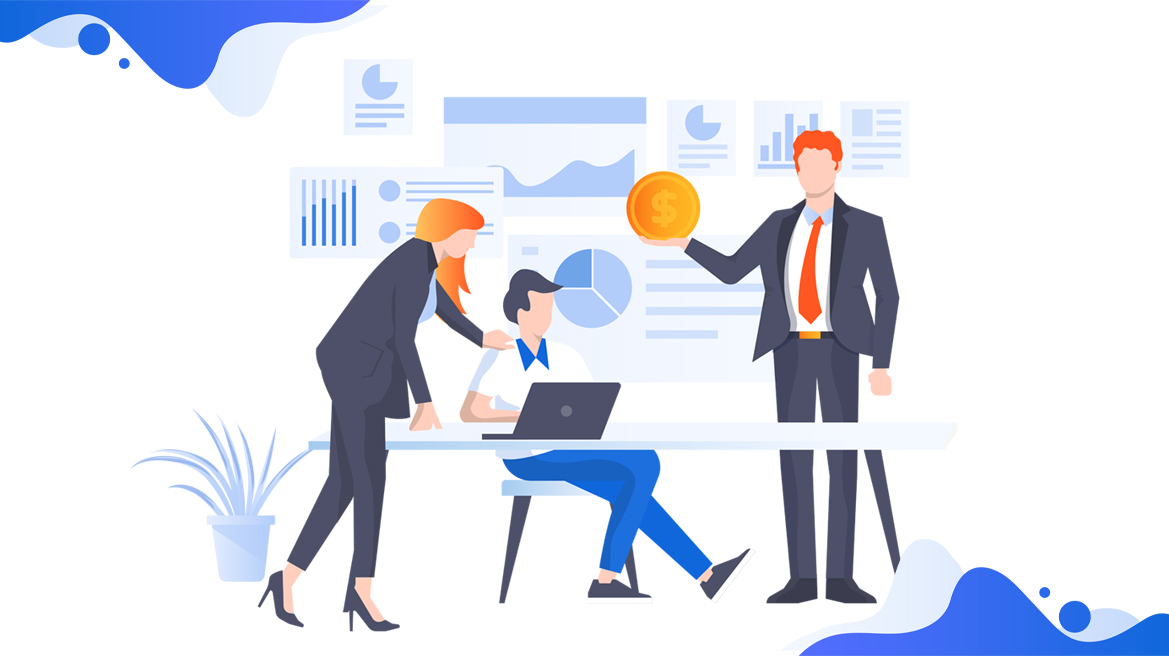 Magazine
Personal Finance
Do I Need a Financial Advisor?
'Do I need a Financial Advisor?' It is the most common question that strikes every investor. The answer varies from an investor to another.  It depends on factors like the temperament and awareness of individuals with the level of complexity of finances to manage. If you are also pondering it, this post will allow you to clear your head and make the right decision.
There are myriads of investors who think that they can easily handle all their finances and even make new investment decisions. According to them, their knowledge, expertise, and awareness are sufficient to manage their investment portfolio. Well, that may be true to some extent. But generally, most of the people are not that finance-savvy. They need a financial advisor to make the right investment decisions at the right time.
Furthermore, financial advisors can also save time and effort. So, it is a better choice to consult a financial advisor. Let us understand more about a financial advisor's duties and responsibilities and the benefits of having one.
Fiduciary relationships
Financial advisors must place trust in a client and do not make a profit from it. It calls fiduciary responsibilities of a financial advisor. These duties are set out in the law or regulation.
There are different types of fiduciary relationships between:
Banker and customer
Stockbrokers and clients
Financial advisor and clients
Director and company
Lawyer and customer and so on.
To act in the best interests of clients is a fundamental rule for all financial advisors. It starts by taking all the sufficient information from the client to undertaking transactions.
Roles and Responsibilities of Financial Advisor
As the name suggests, a financial advisor is a professional or an organization that offers financial consultation services. A financial advisor tells you 'when to invest,' 'how to invest,' and 'how much to invest.' In addition to that, they also manage your existing portfolio and take suitable measures to expand it.
A financial advisor must establish the client's  fullest details and not only the financial situation but also family circumstances, health, and future plans before providing any advisory services. They play a key role in the planning of financial goals and in suggesting various methods to achieve them. They prepare and plan financial schemes so that clients can achieve their long term and short term monetary goals. This financial planning method includes considering the substantial amount of budgeting, savings, instance policies, and tax strategies. Furthermore, they evaluate the client's financial status from time to time and then adjust the plan and future goals according to it.
Their other responsibilities include:
They prepare a financial portfolio of investments for the clients according to their risk-bearing capabilities. They built a financial portfolio that comprises of a mix of low-risk and high-risk investment options.
Financial advisors provide their valuable inputs on the business development projects of any client. Financial advisors can easily predict the profitability of various business ventures and projects.
Financial advisors are experts in providing information about insurance plans every individual should opt for. They analyze the health and lifestyle of clients before suggesting suitable insurance options.
They take care of the financial growth and performance of their client. They deduce valuable inputs from the clients; interpret accounting summaries, and analyze income projections to suggest the most suitable financial options.
They study market trends and safeguard the client's portfolio against huge losses by adjusting/balancing the portfolio.
Benefits of deploying a Financial Advisor
As stated earlier, a financial advisor helps you make the right investments and achieve your financial goals. Here are some advantages of hiring financial advisors:
They are experts in the field of finance. So, they know about investment and financial management more than anyone else. Hence, they can help make the best investment decision, which you can take on your own.
At times, you may get influenced by emotions and make wrong investment decisions. However, financial advisors keep you on track and prevent you from making decisions based on emotions.
Financial advisors can give the best advice to build your portfolio or to improve it.
Financial advisors allow you to modify your investment portfolio based on your current financial status.
They save your time and efforts while managing your finances effectively. They also make sure to deploy your money in the right instrument.
Clear signs that you need a financial advisor
Whether you are a newbie in finance having low net worth or a regular investor with high net worth, you may need a financial advisor at any point in time. Whether to rely on a financial advisor or not should be your call.
If you are confused, overwhelmed, puzzled, and scared by your current situation, it is the biggest sign that you need an advisor. You can also consider approaching an advisor if you want someone to evaluate your portfolio and suggest improvements. Furthermore, you can also consider relying on an advisor if you are too busy with your work and hardly have time to manage your finances. In addition to these, some other signs that indicate that you need a financial advisor are:
If you don't have any investment plan or your money is deployed in any investment scheme, you need a financial advisor. The advisor will guide you on where and how to invest your money for it to grow.
If you have made investments in different instruments but are in a row of losing money, you should immediately consult an advisor to find out the faults and improve your portfolio.
You need to rely on a financial advisor if you don't have an estate plan, nor are you insured in the right away. In such a situation, your financial advisor will understand your case and suggest the right insurance options.
Financial advisors are boon to the investors as they enable them to make well-informed decisions. Furthermore, they are always there to hold the back of investors. So, you should rely on financial advisors. Now the question arises- 'which is the best financial advisor?' or 'how to choose the most suitable financial advisor?' We've tried to answer these questions in the section below.
Future of Financial Advisory
It is the era of the technological revolution. Technological innovations have also brought a paradigm shift in the realm of finance. Nowadays, wealth management is witnessing new reforms. The development of new technology is motivating investors to include the performance of the financial product portfolio and, in turn, impacting consumer behavior. Investors are more concerned about managing a huge amount of financial data. An array of innovative software and sophisticated technologies are changing the overall principles of financial advisory.
With cutting-edge technology at the disposal of financial advisors, they can offer the best advice, and implement holistic planning methodologies. The introduction of advanced technologies in financial planning has supported the advisors to offer better customer service & experience. At the same time, the technical aspects are being taken care of by the automated system. It is just the beginning; the future scope of financial advisory is huge and revolutionary.
Fintech Financial Planning
Today, automated tools are deployed for financial planning in conjunction with financial advisors. While traditional financial advising was solely based on manpower, fintech, or financial technology is more focused on automation and convenience.
The financial planning system used today is user-friendly, and it is powered by technologies, including machine learning, big data analytics, and artificial intelligence. This technology helps financial advisors in data collection, interpretation, and analysis. Apart from data processing, this technology is beneficial in document verification, accounting process, and various other financial operations.
Fintech financial planning possesses the following advantages:
It can automate the back-office and administrative tasks making the operations more efficient and productive.
Fintech can efficiently manage client objections and queries, apart from finalizing appointments and updating information.
A large amount of data can be analyzed with high accuracy and precision.
Fintech can maintain high disclosure agreements and compliance for data management.
This technical solution eradicates biases and conflicts arising out of financial planning.
Bionic Advisors 
Any automated tool that can replace human interference in financial planning is a bionic advisor. A bionic advisor conquers the prevalence of entirely automated financial advice and different aspects of financial portfolio management. They add value to the holistic planning approach undertaken by financial advisors. The bionic advisors can handle all the conflicts and biases arising out of behavioral and emotional disturbances in financial resolution. This technological solution can fit all the requirements of financial advice and monetary planning. The financial advisors utilize this tool for the machine work and to keep the human-touch alive through communications and consultation sessions.
Fully Automated Robo Advisors
The fully automated financial advisors or Robo-advisors are all the rage. They are a cost-effective alternative to traditional financial advisors. Robo-advisors like Wealthface were established to bridge the investment gap, with the goal of improving the investment experience and providing affordable and reliable market accessibility to everyone, everywhere, regardless of investment size.
They provide fully automated financial planning and algorithm-driven financial analysis without or with small human intervention. They collect necessary financial information from the clients with the help of an online survey and compute the financial plan with the help of mean-variance optimization. Robo-advisors' programming is based on passive indexing strategies that can be inexpensive for the clients as financial planning can be executed with a low opening balance. This passive indexing strategy can be optimized with the help of modern portfolio theory (MPT).
Wealthface
smart financial tools will help you shape your financial future.
Check out this graph of our aggressive portfolio