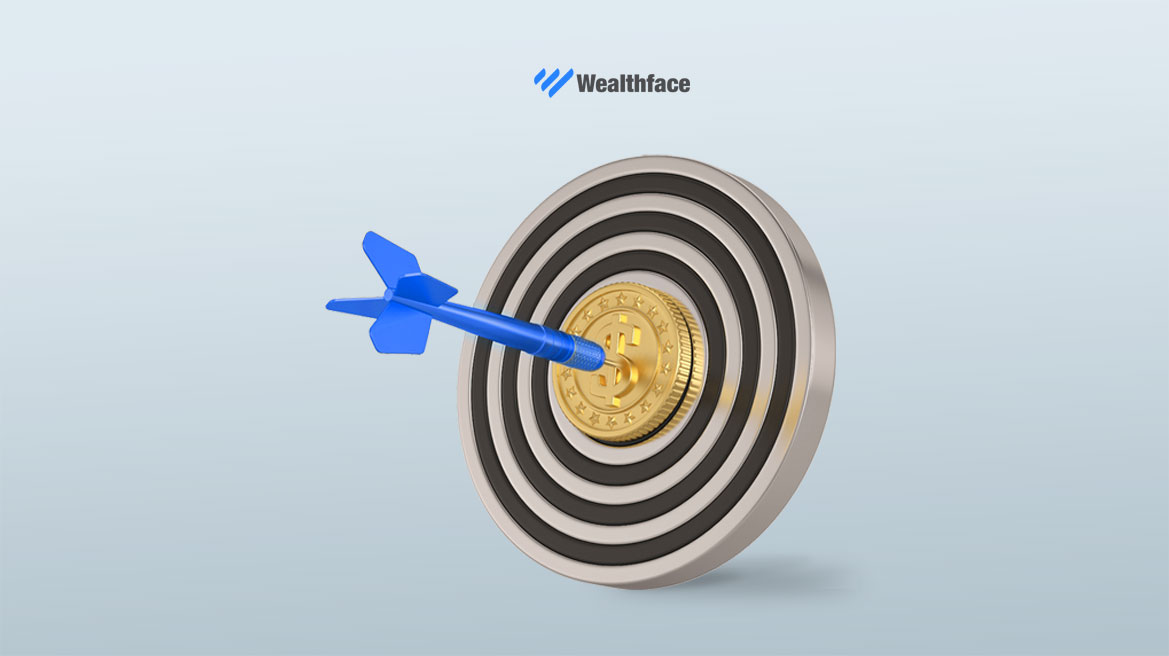 Articles
Investing
Magazine
Here Are Tips to Help You Meet Your Financial Goals
In the current economic environment, it is easy to feel frustrated by personal debt and money problems that have arisen over time. While it may seem to handle too much, there is a light at the end of the tunnel. By following various recommendations, you accomplish your financial objectives and become aware of your monthly and annual finances. You can reduce debt, so in your rearview mirror, you can wave them away. Read on and discover the tips to help you meet your financial goals. 
7 Financial Tips to Meet Your Goals
A good target will keep you going, but one that's too hard, ambiguous, or unrealistic is typically forgotten. When it comes to finances, goal-setting helps us step in the right direction, but you need to start right by choosing goals that work for you.
Here are 7 financial targets to help the finances step towards potential success.
1- Create a budget
The financial aim that will help you achieve success in all of your objectives is to build a budget. This easy move gives you a bird's eye view of your finances to have a good understanding of how your money flows and where you can change the flow to achieve those goals.
It all begins with a detailed preparation process. Next, you have to plan your financial targets, collect your different sources of revenue, and pool all your expenses — even the $1-per-month app fee you've overlooked for the past year.
One thing to remember is that the budget is not a set-it-and-forget thing. It's a living document that you're going to have to update at least once a month to make changes as needed.
2-Get organized
Organizing is a significant step toward a financially stable lifestyle. It needs you to control your financial records, as well as your time.
Allow financial preparation as part of your daily routine. Much when you plan time to go to a grocery store or a gym, you can also schedule a time to maintain a balanced financial life. Devote time every week to thinking, communicating, and learning about money management. Commit 30 to 60 minutes of financial preparation each week and speak to your spouse or partner about forming a strategy together.
3- Know where your money goes
You can take control of your financial condition, but you need to know where your money is going. Start by putting everything you thought you spent the money on last month. First, search the most recent bank and credit card statements to see what you have earned. 
 Make sure to take note of everything you bought and how much it cost you. Include leasing, car insurance, food, small transactions such as coffee or snacks, and bank or credit card fees.
When you know precisely how you spend your money every month, you'll also find places where small sums of money tend to vanish. They're called money leaks. Examples of money leaks include purchasing costly coffee drinks every day, having lunch, and making impulse purchases. Although it might not sound like you spend a lot of time, these leaks may add up to a lot of money over a month or a year.
4-Shop Smarter
Plugging money leaks frees up cash so you can concentrate on making your dreams a reality. Another way to "collect" money without necessarily making more money is to make better spending choices. See how many of these buying tips you can add to your next month's spending:
Evitate impulse purchases by making a list for every shopping trip and sticking to it.

Just take cash on shopping trips and don't spend more than you have.

Buy generic store brands in supermarkets where possible and where the consistency of the items is appropriate.

Compare your costs. Check for sales and off-season offers.

Compare the use of coupons. Be patient, however. Even a big-name item is even more costly with a discount than a supermarket brand.

Buy a lot of things you also use. Try buying these things for sale and stock up. Be careful not to buy more than you can use.
5-Create a spending plan
Putting your financial targets in writing will make them more concrete and workable. However, it is easy for everyday expenses and commitments to get in the way of planning for the future. One of the easiest ways to make sure your everyday spending patterns don't overshadow your life's goals is to create a spending plan. The expenditure plan is not meant to be a strict budget. Instead, it's a guide that will help you take charge of your financial future and eventually achieve your goals.
6-Save for your future
Saving money isn't an easy task, but it is essential to achieve financial well-being and secure your future. One of the safest and simplest ways to save money and launch a good retirement income planning program is to pay for yourself first. Each time you get a paycheck, save a certain amount of your salary before spending money on something else. You can opt to have your bank automatically move a certain amount of money from your account to your savings monthly. That way, money never enters your wallet, so you're not going to lose it.
You can also make money simpler by allowing investments and incentives rather than investing them immediately.
7- Start investing money to reach your goal
When you've established your financial goals, and laid out a spending schedule, you know what you're saving for and how much you're going to need to get there. For longer-term goals, saving is one of the best ways to keep your capital increasing. When you spend, you set aside funds for long-term goals such as retirement or child education. The best way to do this by immediately deducting money from your savings account or paycheck and putting it in your choosing investment fund.
Finally, the strategy will help you make big financial choices at any point in your life. It will inspire you to fulfill your dreams. You may want to consult a Wealthface financial advisor when you are ready to begin investing.
Wealthface
smart financial tools will help you shape your financial future.
Check out this graph of our aggressive portfolio