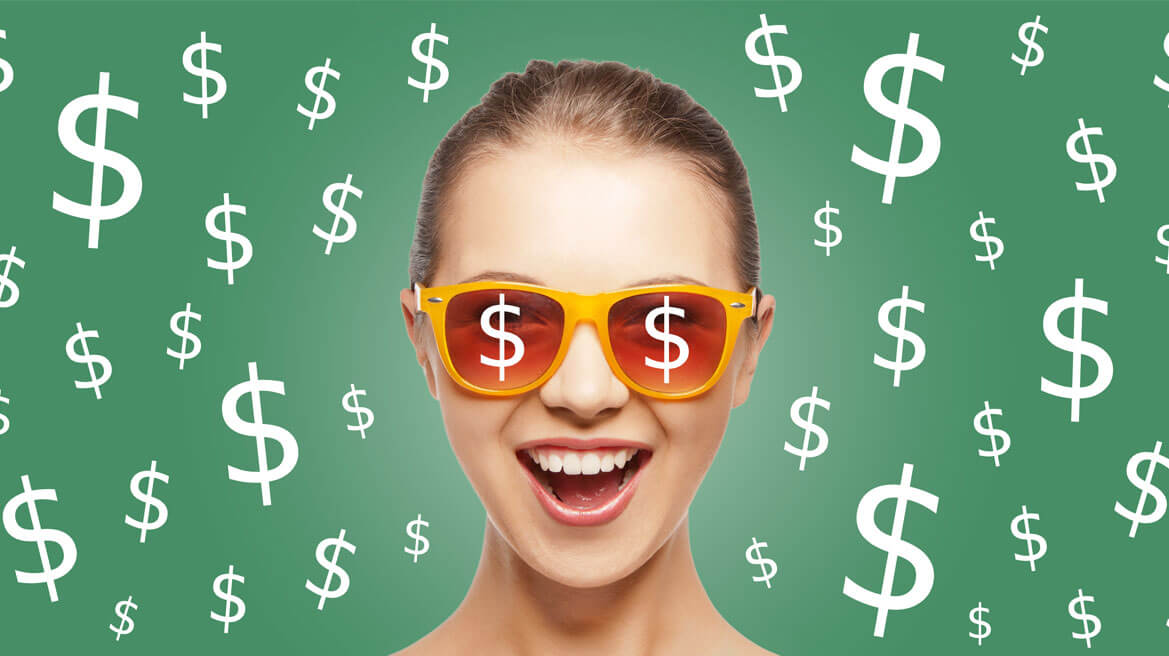 How To Save Money As a Teenager: Some Useful Tips
Whether it is buying a new phone, some trendy new clothes, their favorite band's new album, birthday gifts for their girlfriend/boyfriend, teenagers do need money in their lives. After all, it doesn't feel right to keep going to parents to ask for money for buying every small thing. A great way to avoid asking others for money as a teenager is to save some money yourself. In this post, we will discuss the different ways for you to save money as a teenager. Let's get started.
Tips to Save Money as a Teenager
Open a bank account
Whether it's every day, week, or month, set saving targets and stick with them. In case you have a goal in mind, use a savings calculator to help you calculate the exact amount of money you need to save in those intervals. This is very important for you in case you want to save money as a teenager.
Once you've established targets, put the cash you intend to save for that period in a bank account. This may help reduce any temptation to spend. If you're working part-time at your local supermarket or merely getting an allowance, put a small but significant part of it aside.
Contributing to your account on a regular basis and following your targets establishes sound financial management and encourages better spending habits.
Separate pocket money from savings
Though you've stashed the cash you've made inside your bank account, you would possibly be tempted into thinking you ought to spend that cash if you've run out of money right? No, you must not touch it. This is an important tip for you to save money as a teenager.
Your savings are for essentials and emergencies only. They should not be used for unnecessary purchases. The smart thing to try to do is to possess a checking (or "transaction account") and an immediate deposit account that you can access on demand. You can always start a student bank account and put a chunk of your money in it in case you don't want to carry a large amount of cash with yourself.
This way, your goals won't be conflicted.
Keep track of your purchases
You can economize easier if you retain a book of your purchases. That way you've got a record of your spending so you recognize whether you've been spending as much as you should. Keep all of your receipts and write down your spending totals. This is a crucial piece of advice for teenagers to save money.
Remember to mark the date along with your entries and separate the money into categories such as income and expenses. If there's cash that you simply can't track for one reason or another, make a note of it and even write small reviews of the items that you purchased. Once you see a number of the figures besides the items you bought, you would possibly realize just how silly of a purchase it was. Whether it's a nasty movie you watched or a celebration that bored you to death, you're more likely to be watchful and selective in your spending.
If you're not into the old-school method of writing stuff down, you can also try to check out apps that will offer you cashback on your purchases. You can even make use of a number of the tools provided by your bank's own online programs. Many banks are ready to categorize your spending and showcase it in easy-to-read charts and graphs. It enables you to ascertain your checking account in real-time and obtain a far better idea of what proportion of money you're spending.
If you are less invested in your money (pun intended), it means you're less connected to it—and thus you'll spend more. By taking the time to trace receipts and write down purchases manually, you'll be well-informed where all of your dollars are going and can find yourself being more cautious when it comes to spending.
Ask your parents
Yes, that's the last thing a teenager would want to do. But listen up, it's not a nasty thing to ask your parents for help when you're trying to save lots of a couple of bucks. This will help every teenager save money.
Your parents can match your weekly savings and contribute that directly to your savings account. If you set aside $25 every week for the month and show your parents that you've stuck to your guns, you'll be able to ask them to contribute $100 at month-end. Once you hold your end of the bargain, your parents will definitely choose to pool in.
Do extra chores
If you're too prideful to ask your parents for help, turn something you don't like into a money maker. What that means is, try and do more chores in the house to get some extra money. Fold laundry, wash clothes, clean, and all those things you're not too keen on doing. You can also babysit for some money. You can also offer to shop for groceries for your neighbors and help them around their houses also for a fee. You can also shovel snow off their driveway or mow their lawn.
Use your student ID
This is something which most teenagers are not aware of, is using your student ID to get massive discounts. As Seventeen Magazine recommends, it can get you up to 10 percent off at Urban Outfitters, charlotte, and a few of your other favorite retailers.
Getting all the discounts makes saving a lot easier, and ensures that you'll put more of what you create within a safe place until you would like to use it for something. Don't hesitate to ask for discounts wherever you shop. Some businesses might not openly advertise their student discounts but would be quite happy to provide them to you when you ask.
Spend smart
When you spend money, it doesn't mean you have to spend all of it alone. Think about sharing costs together with your friends or siblings, whether on magazines, trips, books, etc. Capitalize on any interests you share with people by splitting the cost of the items you all want.
Also, try and collect as many coupons and gift cards as you can. If the gifts cards you get are for things you're not curious about buying, just try to re-sell them. Gift marketplaces like Raise are going to be happy to flip them for a fee.
Get a summer job
If you're sufficiently old, getting a summer job is also great for you to get some extra cash. In case you don't have something specific planned for your summer vacation, you can try using that time to get a summer job and earn some money. It keeps you from making regrettable decisions with whatever allowance or little money you may have. Plus, it allows you to keep replenishing your account(s) until it's time to hit the books again.
Summer jobs also are a superb opportunity to gain valuable real life experience. That experience can help you land much better jobs in the future. You will also be able to handle your workload and pressure better.
Being a teenager and saving money isn't the easiest thing to do, especially if you haven't acquired a particular job skill. It can be a little socially tough as well when your friends are out there buying new clothes and you are still dressing up in your elder sibling's hand me downs. However, you can always start saving money to start creating your own wealth. Remember, money saved is money earned.
Wealthface
smart financial tools will help you shape your financial future.
Check out this graph of our aggressive portfolio