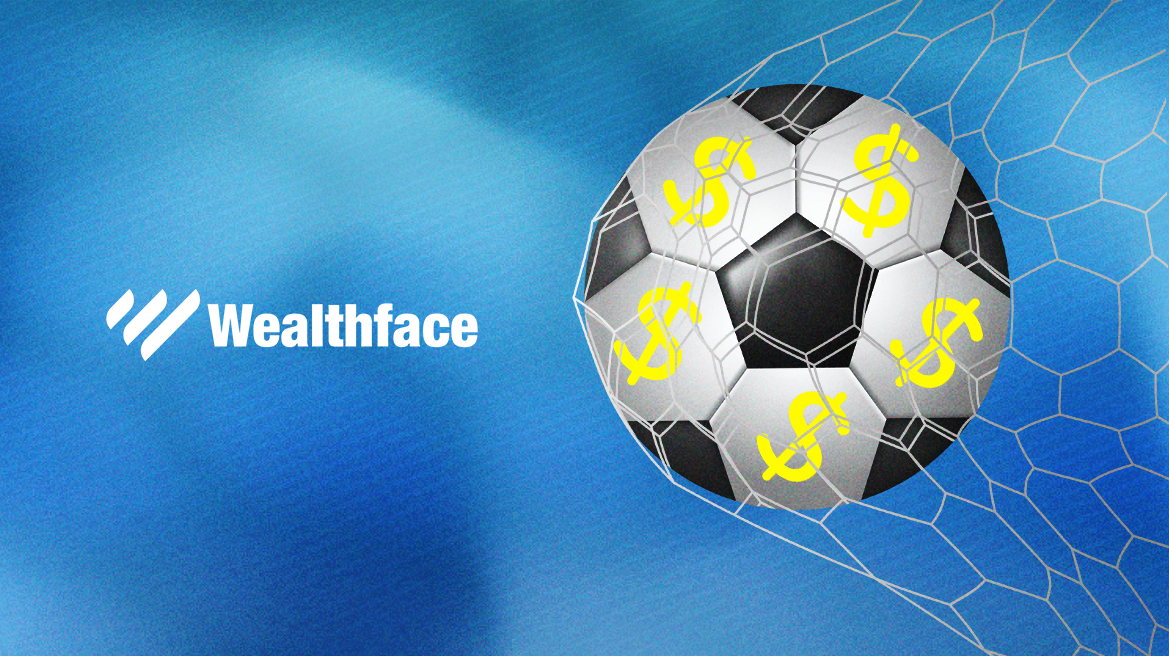 Why Should You Invest in the Football Industry?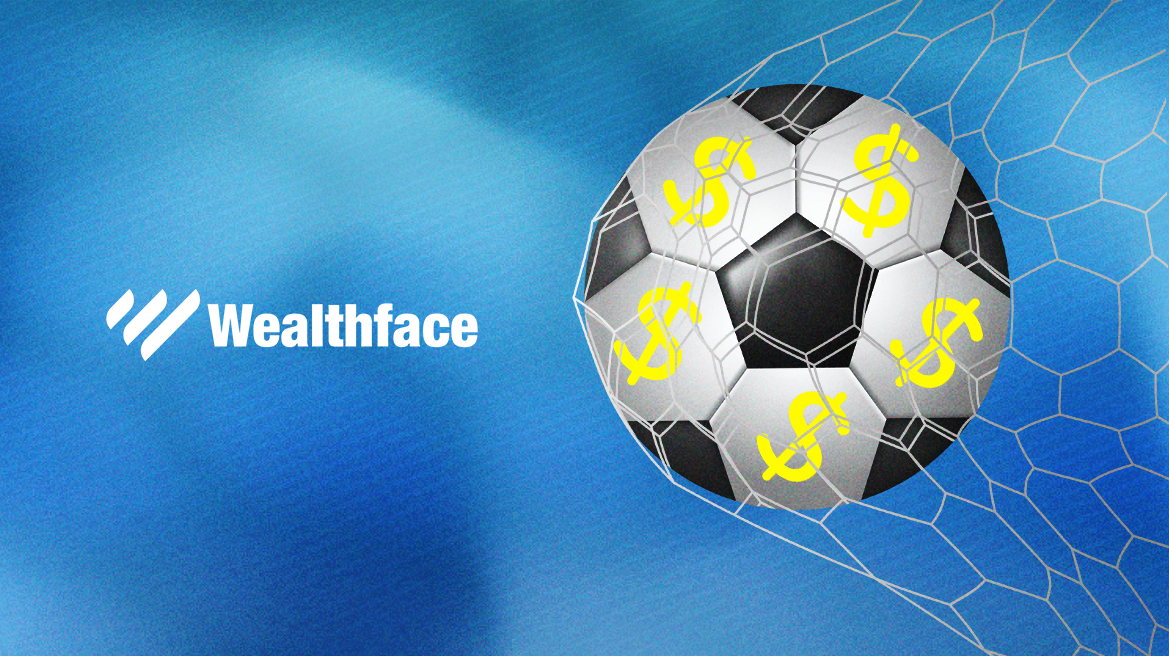 Whether it's the rivalry matches, passionate fans, or the game itself, football is undisputedly the world's most popular sport. The global appeal of the sport also increases whenever its high-time football season. With a few weeks shy of the world cup, fans are more than ready to witness the miraculous event, and many investors are considering the possibility of investing in football stocks, especially with the sport receiving more attention ahead of the world cup.
What makes the global sports market worthy of investors' attention?
With football being the nb1 sport in the world, it's no secret that its commercialization has made it even more attractive for fans and investors alike. The sport, after all, is included in the global sports market, which boasts a huge market valuation that is expected to reach USD 3.87 billion by 2027.
With the popularity of the sport and its valuation on the rise, investors who happen to be fans of the sport or regular investors can't help but notice the big numbers, making them intrigued by the industry as a whole, along with the soccer stocks.
Read on to get to know why this world cup, in particular, offers opportunities to many eager investors.
What's so special about the 2022 World Cup in Qatar?
In addition to the fact that the football industry is set to expand further, making it an opportunity for investors wishing to invest in the long term. The 2022 FIFA World cup, which will be held in Qatar, is the first event of its kind in the Arab world and the first post-pandemic world cup ever.
So, to make it more memorable, Qatar has exceeded expectations and has spent an estimated $220 billion for the World Cup, making it the most expensive World Cup in history with its returns estimated to be around $220 billion!
Such a budget is expected to yield matching returns, and this factor alone promises a spectacular event, further encouraging investors to invest in football-related stocks.
You might be wondering if investing in football stocks is only about investing in the football clubs that you know and love. Allow us to explain the various opportunities that are part of football-related stocks.
What does the football industry include?
The football industry is huge, and investing in sporting franchises is not limited to football club stocks.
The industry also includes the associated companies, like football clubs, sponsorships, and TV companies that broadcast, which together make up the billion-dollar sports business.
Hence, investors who are interested in investing or buying shares have the option to choose where to invest and what to invest in. Now, to get the answer to your question, keep reading.
How can I invest in the football industry?
Investing in the world's most popular sports industry is simple. After creating an account on the best online trading platform, you're able to buy shares in football clubs that are traded on a public stock exchange.
However, you can only purchase stocks in football teams that are publicly traded like manchester united stocks and juventus stock, which trade on the NYSE and equity market of Borsa Italiana respectively.
Major League Football, Inc. is a publicly traded company that also offers investors the chance to invest in its stocks, i.e. the mlfb stock (major league football stock), which fall under the company and is a planned professional American football minor league with league-owned teams.
However, keep in mind that football in the U.S means an entirely different thing. American football is a whole other sport that shares no similarities with soccer, i.e. football! However, if you're a sports fan in general, you might want to explore those, too!
Also, note that not all football teams allow investors to invest in them. This is because of ownership. If a team is still privately owned, you simply won't be able to buy stock in it.
This applies to the following: real madrid stock, arsenal stock, fc barcelona stock, liverpool fc stock or the liverpool football club stock!
However, you could invest in a club's sponsors, like Nike and Adidas, which are all publicly traded companies that are part of the football world. If you're wondering how to invest and buy such shares, here's how to do it.
How to buy shares in the football industry?
Buying shares in the football industry is easy, you just have to carry out the following steps:
Choose your trading platform.
Open an account to start investing
Fund your account
Buy soccer stocks.
Choose your trading platform
When comparing trading platforms, look closely at fees, account types, and features to find the right option for your needs. Wealthface is one of the best online trading platforms that offer investors the options of investing, trading, or both at the same time.
With its low fees and 24/7 customer service, the platform hardly has any competitors that rival its features, easy accessibility, and transparency!
Open an account
To start investing in the football industry and show your love to the game, it's imperative to open an account to access the said stocks, in addition to other stocks.
Creating an account is simple, you just have to fill in basic information about yourself that would help assess your risk level and understand your goals, and voila, you'll have an account ready within minutes!
Fund your account
After creating an account, you should fund it. Funding is a complication-free process at Wealthface.
Investors can simply use their credit card to benefit from instant funding or rest to the wire transfer method, or even choose another method from the different easy methods available at Wealthface.
Buy soccer stocks
Once your account is set up and funded, you can begin buying, selling, and investing in stocks. This is the final step and most important step on the road to achieving your goal. Simply, click on the stock you're interested in, add it to your basket, and then click purchase!
But, before we proceed, let's take a deep dive into soccer stocks for more information.
Are soccer stocks a good investment?
This is definitely a good question. The multibillion-dollar sports business has a huge and deeply loyal fanbase who are keen to spend their money on anything related to the club. This is because to many of them, it's another way to support their favorite teams.
However, as with every stock in the market, nothing is guaranteed. This is why investors should always think before making their decisions and utilize the help of stock trading tools, like Quant and AI analysis, which are offered by Wealthface, to know the situation of the stock and how it's performing.
What factors affect the price of football stocks?
Here's a quick overview of the things that could affect the prices of football stocks: The supply and demand, a team's financials, the results of games, signing of players or their sale, or even scandals that could stun fans and make headlines.
Cons of Investing in the football industry
Logically-speaking, sports teams aren't shielded from economic shocks. Also, following the same logic, soccer stocks in European clubs are impacted by the same factors as any other stock in terms of supply and demand for example.
Factors that include player transfers, team financials and sponsorships can impact a team's stock price, so investors need to be prepared for that aspect when proceeding to invest!
However, if investors think long-term, their whole perspective will shift as they take their goals into consideration.
Bottom Line
Investing in different industries sounds appealing to many investors, especially if the industry in question boasts huge numbers pertaining to its revenue and valuation.
The football industry is one of those industries that many investors feel like they should partake in because of the plentiful opportunities that might lie ahead.
To the football fans among you, investing in the football industry might seem like a necessity and a priority given your passion for the beautiful game.
If you're an investor who happens to have an undying love for the game and feel like you have to show your support and love in additional ways, investing in the football industry is definitely for you.
Go to Wealthface to discover new industries and invest in the thing you love.
Wealthface
smart financial tools will help you shape your financial future.
Check out this graph of our aggressive portfolio