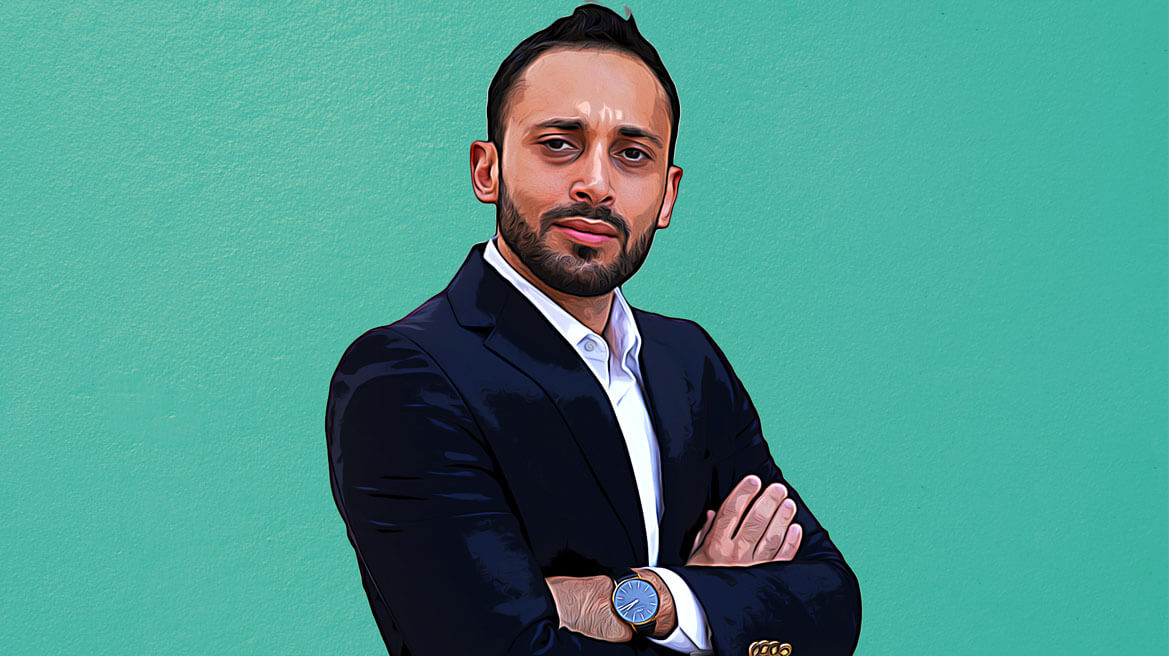 Articles
Investing
Magazine
Personal Finance
Bilal Majbour on the Importance of Investing for Your Children
Parenting brings pleasure and responsibility all at once, the responsibility of protecting your child's future from unforeseen life events. Every parent wants to make sure that their child's future turns out to be the perfect one. The parent's primary role should be to invest wisely to ensure that their children get the best facilities to shape their careers and prepare them for the future. Read on as Wealthface's CEO, Bilal Majbour, sheds light on the best options for investing for the Children.
1) What are some of the best options for parents in the UAE to start investing for their children?
The options to invest for a child's education for families in the UAE were limited to some mutual funds backed by insurance companies that are always related to an insurance plan. Some mutual funds are provided by brokers or banks that sell their own products.
As we know, people have come from every part of the world to go live in the UAE. For many reasons, the main one is to provide a safe and secure place for their families and, of course, a better environment and education for their children.
Access to proper financial services to start saving for their child's education is a little bit confusing for parents. They don't know what the best option is and how to make a decision.
The most important is to explain to the parents with full transparency the difference between a broker and a fiduciary investment advisor and not get confused by the role of each of them before even starting investing for their child's education, even for their own retirement.
At Wealthface, we have noticed some red flags that could indicate that a financial advisor or a broker is not looking out for their client's best interest.
So, the best option is to invest passively in a diversified portfolio of ETFs (exchange-traded funds) at a low cost through a regulated company that provides portfolios based on risk profile. It will be better if they offer an online platform so the clients can open an account online and have full transparency on what is going on with their child's education plan daily. Moreover, have access to the fund whenever they need it without any restrictions.
2) Typically, what are some of the reasons parents choose to invest for their children? Anything besides their college fees?
The main reason parents choose to invest should be for the child's education to make sure that they can go to college. However, it is notable that  many millennials drop out of college and open their own business because they want to become entrepreneurs. Moreover, social media and technology have helped them to make it possible. Still, any business needs a seed capital, and the money saved for children's education can become good support to start their lives as entrepreneurs, artists, or any other field they choose to pursue.
3) Can you share a few tips and elaborate on how parents can start investing for their children.
Let's look at some of the 3 best tips that parents can use to set up their kids' financial success:
1-Choose a fiduciary:
The first thing you want is to make sure that the advisor doesn't have their own product to put into your child's education plan or receive revenue sharing from somebody placing that product in your children's education plan. 
2- Passive Investments:
It is essential to invest in a basket of ETFs for your child's education plan, the fee is lower, and returns after the fees are higher than mutual funds, and you can now open it online on some Fintech platforms in UAE.
3- Regulated in UAE:
Ensure that the chosen company is regulated by the Central Bank, Abu Dhabi Global Market (ADGM), or Dubai International Financial Center (DIFC).
Wealthface
smart financial tools will help you shape your financial future.
Check out this graph of our aggressive portfolio