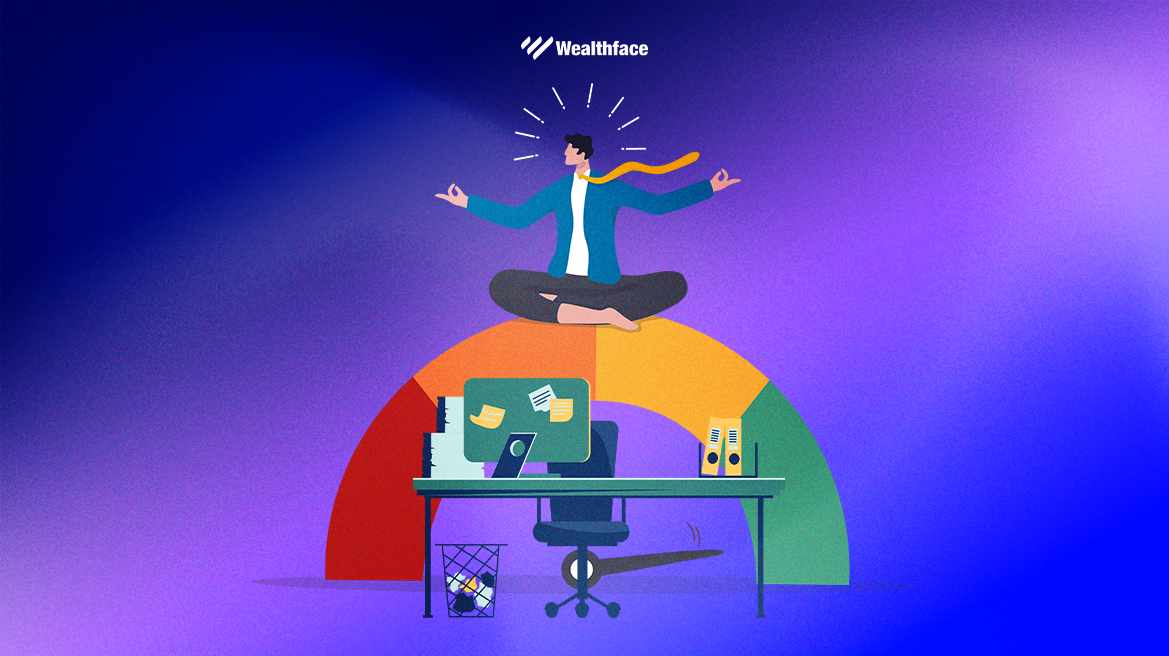 Articles
Personal Finance
Why is mental health important at the Workplace?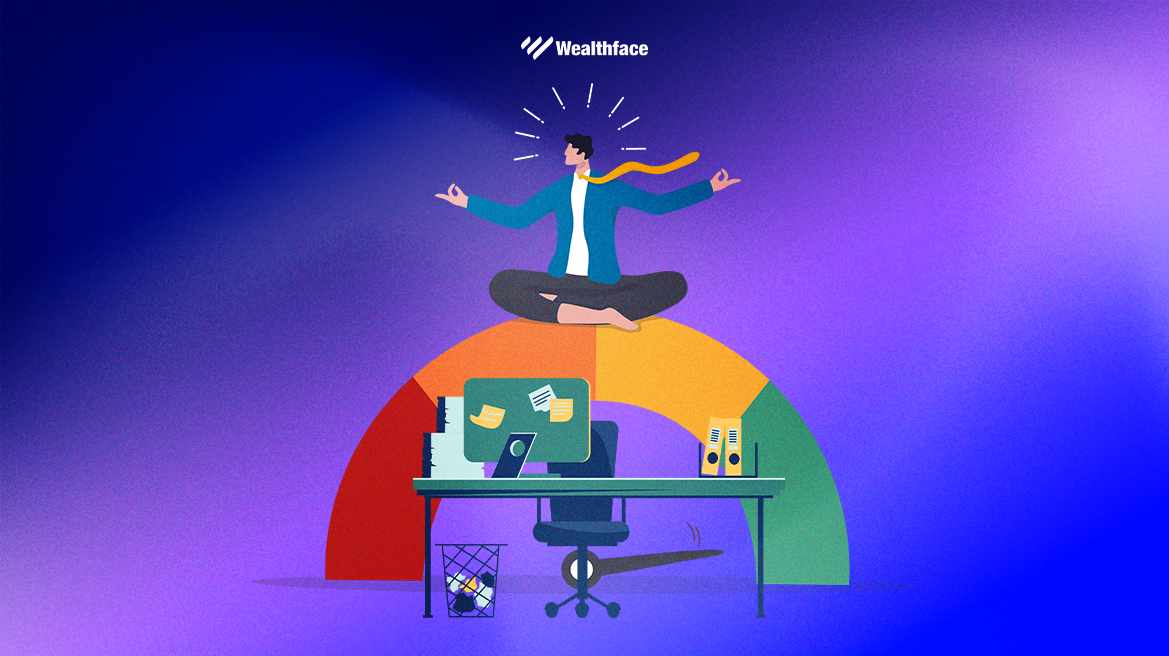 How important is mental health?
Are you aware of the necessity of mental health at your workplace?
Well, here's one thing you should be sure of in 2023: Our jobs and our mental well-being are closely linked, with the vast majority of employees saying work has at least a moderate effect on their mental health.
Don't expect employees to act like everything is "just fine" if they've recently had surgery or had a terrible case of the flu. However, mental health issues in the workplace still carry a stigma, which means they are often ignored.
Mental health in the workplace, and even remotely, is essential. It is up to leaders and managers to promote and support a culture that prioritizes and supports the mental well-being of their employees.
Through this article, we will talk about the important dimensions of mental health effects on employee performance and productivity.
Why is mental health important for employees?
Mental health issues should be the primary focus of every company or organization. That's simply because every employer seeking successful performance, should care about their employees and their well- being.
Their physical, emotional and mental health needs to be high on every employer's priority list if they want to foster a positive culture and a thriving team. Such human empathy should always rank above financial performance or productivity incentives. 
However, ensuring the mental health of employees provides a number of other benefits to employees and the whole business as well.
The World Health Organization has said that work is good for mental health, but that a negative work environment can lead to physical and mental problems, introducing a set of factors that make the work environment negatively affect mental health.
WHO added that depression and anxiety have a significant economic impact, and their losses are estimated globally as a result of reducing productivity by one billion dollars annually.
According to the organization, risk factors that the work environment may pose to mental health may include:
Lack of adequate health and safety policies.
Poor communication with management.
Little employee participation in the decision-making process.
Little control by the employee in his work environment.
Lack of adequate staff support.
Inflexible working hours.
Lack of clear duties and assignments for employees.
Inadequate work assignments to the employee's skills.
The presence of many tasks that burden the employee.
Bullying of the employee by his colleagues or his manager.
How to spot mental health problems in place of work?
Mental health conditions run the gamut from anxiety, depression, bipolar disorder, obsessive- compulsive disorder, and more, which is why symptoms of mental health problems will vary depending on what specifically the employee is dealing with.
That is, when it comes to noticing employees who are struggling with their mental health, it may be helpful to search for:
Decreased performance and productivity
Decreased enthusiasm and engagement
Difficulty concentrating on conversations and meetings
Emotion towards the managers and others
Negativity towards their work and responsibilities
Persistently low mood – measure mood changes using the Agile Niko calendar
However, indicators can vary from employee to employee, and it is not the employer's duty to play the role of psychiatrist and diagnose employees. Instead, it's smart to watch for these signs so it would be known when an employee needs to be given more support, provision of resources and further promotion of mental health within the team and company.
How to provide a mental health environment?
It is important for employers to understand the importance of mental health and provide their employees with access to mental health resources. It is important for employers to recognize the importance of mental health and ensure that their employees have access to resources that can help them manage their mental health.
Mental health resources can help employees manage their mental health and improve their performance, ultimately leading to better business outcomes. Additionally, employers should consider including mental health as part of their patient checkup.
This can help to identify any underlying mental health issues and ensure employees are receiving the appropriate support.
The National Institute of Mental Health has pointed at a plenty of measures on various levels to be adopted by companies and employers:
1- But before open talks and team building exercises, a company should ensure the right foundation is in place. In other words, to provide benefits that support mental health starting with the basics:
Health insurance with no or low out- of- pocket costs for health consulting mental and medication
Free or subsidized clinical examination, counseling, or training programs
Employee Assistance Programs (EAP)
Employee support groups
Assessment tools, apps, and other mental health resources
Supportive culture:
Promoting an open dialogue, and a culture of openness and acceptance
Reducing (previous) work-related risk factors
Developing the positive aspects of work and the strengths of employees
Addressing mental health problems, regardless of their cause
Spreading awareness of the workplace environment and how to adapt
Understanding employee needs
Involve employees in decision making
Notify them of participation
Providing career development programs
Recognizing and rewarding employee contributions
Delivering mental health resources:
Offering employees on-site mental health counseling
Introducing mental health days
Organizing wellness activities
Providing access to mental health professionals who can provide counseling and support
Mental health workshops and seminars, and employee assistance programs
Applying rules that contribute to employees mental health:
Creating policies that allow workplace flexibility
Granting employees a healthy work-life balance
Providing adequate vacation time, flexible scheduling, and other forms of leave
Finally, employers should ensure that their employees have access to resources for stress management and relaxation at work, such as yoga classes or meditation sessions.
Employers can also help to sustain mental health by creating a safe and supportive work environment with open communication, providing adequate resources and support, recognizing signs of mental health issues, and creating an atmosphere of acceptance and understanding.
By taking steps to promote mental health in the workplace, employers can help to create a culture of acceptance and understanding and ensure that their employees are performing at their best.
Above all, applying a big number of these procedures, can ensure that employees remain productive and successful in the workplace. Nevertheless, by making these things available to employees, they are enabled to take control of their own mental health – Not only in the workplace, but outside of it as well.
Some books recommended to educate yourself more about mental health:
How to Safely, Reliably, and Rapidly Reach Fundamental Wellbeing
The 10 Myths and 5 Keys to Reaching Fundamental Wellbeing
The Layers of Depth in Fundamental Wellbeing
Burnout: The Secret to Unlocking the Stress Cycle
The Body Keeps the Score: Brain, Mind, and Body in the Healing of Trauma
Bottom Line
Mental health is a critical component of overall well being, and when it is not addressed, it can have a negative impact on an individual's physical and emotional health.
Mental health issues have become vital at work and outside it. The conversation about mental health in the workplace has gained more attention in recent years. This is a good reason mental health has a big impact on our work, and our work has a big impact on our mental health. With that in mind, the mental health of employees is not something employers can write off as a personal problem or something out of their responsibility.
Wealthface
smart financial tools will help you shape your financial future.
Check out this graph of our aggressive portfolio