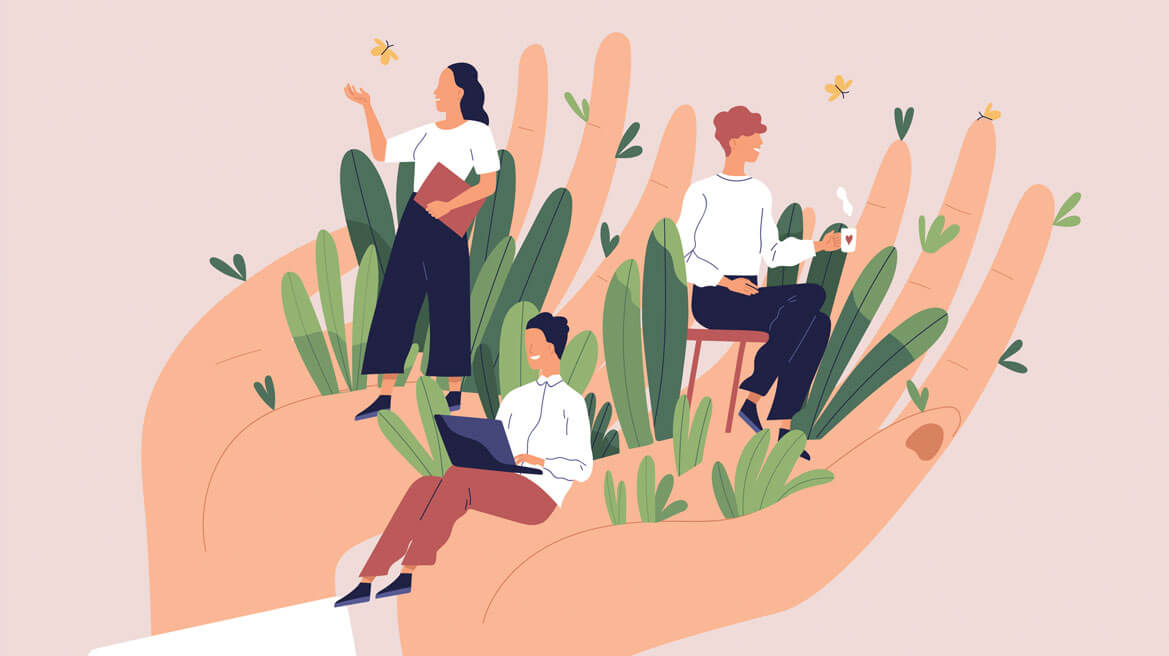 What is Micro-Investing App & How It Works
What is Micro-Investing?
Micro-investing makes investing makes investing accessible to everyone by enabling them to save and invest small amounts of money.
We live in the 21st century and the growth of technology in the last few decades has been astronomical. With an increasing growth, most of the devices and things we use are getting smaller and smaller.
A hand held cell phone has more computing and processing power than a top-spec desktop from 25 years ago. As a result, we have taken a fascination to small things in the 21st century.
Our headphones, computers and dogs are all shrinking. Teacup are surging in popularity. It's no surprise that we like our investments small, too. That's because the word "investment" seems way too big for many folks.
It's too much to learn, too much responsibility, too much risk, it's just too much overall. Micro-investing, on the opposite hand, is simply plain adorable, 'Snappable', 'Instagrammable' and easily available at the tap of your thumb.
Like a bird sufficiently small to fit inside your teacup, micro-investing is about investments sufficiently small to suit anyone's budget.
If that has got your attention (at least for a few minutes), check out this beginner's guide to micro-investing:

What is Micro-Investing App & how it works?
Micro-investing apps allow you to automatically invest small amounts of cash in stocks, albeit you recognize absolutely nothing about the stock exchange. These apps take your extra cash and funnel it into stock portfolios especially crafted for you.
Your investment money is typically used to buy "exchange traded funds", also known as ETFs. These funds helpfully spread your risk around by buying shares in dozens or even hundreds of different companies.
Don't worry, you don't have to suddenly start following the stock market. You don't have to watch CNBC or read The Wall Street Journal. You can continue binge-watching "The Witcher", "Stranger Things", "House Hunters" or "Cupcake Wars" if you like.

Why do millennials love micro-Investing?
Here's another plus: You don't need much money to start out micro-investing. Literally, all you need are five dollars to get started. The idea is to get you to start investing.
You've probably heard that Americans aren't saving enough for retirement. Well, it's sad but true The average U.S. family has nowhere near enough money put aside for retirement. Old age seems more like a painful, penniless phase, than a relaxed and smooth sail into the twilight.
If you're not investing already, the first step is the hardest. No, micro-investing won't make you rich. Instead, this is often about getting you to require that crucial initiative towards investing for your future.

Which are the best micro-investing apps?
Naturally, there is an entire bunch of apps competing for your micro-investing dollars. They're all clamoring for your spare change, and they're promising to grow your investments like diligent little money gardeners.
Virtually all of these options will have you set up a profile that lets the app know what kinds of things you would like to invest your money in. These apps operate on the classic "set it and forget it" approach.
Following are some of the best micro-investment apps today. They are usually available on both the Android App Store and the Apple App Store.
Rize
Rize is a savings and investment app offering micro-investing feature. The savings part is a pay-what-you-want web app that'll help get your savings on track. It siphons part of your paycheck into a separate savings account.
You'll create a goal and set a deadline. These might be short-term goals, like saving for a weekend road trip or meeting your monthly student loan payment. You'll even earn 1.16% interest on your balance. (For some context, that's 19 times above the national average for savings accounts.) If you have a longer-term goal, have Rize invest the cash for you and assist you maximize returns.
Your Rize settings can be tweaked at any given time. The app also features some wonderful automated features such as "accelerate," which automatically increases your savings by 1% monthly, or "boost," which triggers Rize to invest your money at the most suitable timing.
How much will it cost you?
Rize charges an annual management fee of 0.25% of your investments.
Acorns
Acorns is a great app which helps you invest your money without missing what you kept aside and with micro-investing feature, you can get started even if you only have a few dollars to spare.
Acorns can automatically gather all of your purchases, or manually gather only the transactions you select. Because the money comes out in increments of less than $1, you're less likely to feel an impact in your bank account.
Penny Hoarder Dana Sitar shared her Acorns review — she saved $116 in three months, about $35 a month, by connecting one debit card to the app and forgetting about it.
That added up to $420 per year. And if you employ your credit cards more frequently, your round-ups could amount to far more.
You don't have to choose exactly where to invest your money. Instead, you'll answer a few questions to create a financial profile and state your goals. Acorns uses this to create your investment portfolio, which ranges from conservative to aggressive, depending on your risk profile.
How much will it cost you?
Acorns will charge $1 per month for an account with a balance below $5,000.
Robinhood
The Robinhood app is best known for having no trading fees & to start micro-investing. You can buy and sell stocks on U.S. stock exchanges without paying a commission, and you'll pay no account maintenance fees either.
You can also buy and sell ETFs and cryptocurrencies, if you're interested in them.
In keeping with its stripped-down approach, Robinhood doesn't offer investment research or advice on your portfolio. So you won't necessarily get a lot of guidance here.
It's a no-frills, bare-bones app that's designed for investors who want to trade stocks frequently while keeping their costs down.
How much will it cost you?
Robinhood is free. There's also a premium service called Robinhood Gold that enables you to buy "on margin," which means borrowing money to purchase stock. Frankly, that's not for beginners.
The cost depends on how much you want to borrow. Also, you need a minimum of $2,000 in your account to use this feature.
Stash
If you've got five dollars stashed somewhere, you can start micro-investing with Stash. You can set it up to withdraw a certain amount of cash from your bank account every week or every month, so you can grow your investments over time.
Like Acorns, Stash will ask you a few questions to determine your risk profile: conservative, moderate or aggressive. Then it invests your dollars in a set of simple portfolios reflecting your beliefs, interests and goals.
You can choose from more than 150 ETFs and stocks. Instead of overwhelming you with industry jargon, Stash curates and categorizes these funds and gives them understandable names to avoid confusion.
How much will it cost you?
Stash charges $1 per month for an account with a balance below $5,000. Accounts with a balance of over $5,000 cost 0.25% a year.*
WiseBanyan
You can start micro-investing with as little as $1 with WiseBanyan. The app charges no monthly fees or trading fees after that. Financial advisors tend to cost more than you're even trying to invest, especially if you're just getting started.
But free online services like WiseBanyan can provide an incredibly sound financial support and advisory system.
The service is completely digital, eliminating the usual management, trading and rebalancing fees, but it still offers the same services as traditional financial advisers.
Once you sign up, you can create a "Milestone" by entering your goals (whether it's saving for retirement or a jet ski) and a time frame. WiseBanyan automates everything, from suggested deposits to rebalancing your accounts to help you achieve your financial goals.
How much does it cost you?
WiseBanyan is free to start with. However, an upgrade to its premium services attract some fees. You can mix and match services to make personalized premium packages. These packages include detailed investment strategies, increased personalization and extra automation services.

Conclusion: Is micro-investing worth it?
If you're even a touch math-minded, you would possibly have realized: If you invest a small amount of money, you can only expect a small amount of returns, right? You probably won't become a millionaire or retire at 50 from investing your spare change.
Realistically, these apps could help you set aside a few hundred dollars a year. It's nothing to write Warren Buffett about, but it's no small feat if you've been living paycheck to paycheck.
You could have $500 in your emergency fund by the end of the year, before the next thing on your car breaks.
Ideally speaking, micro-investing should be utilized as your foot in the door to the world of investment. Start small, start slow, understand the basics of investment and then move on to bigger amounts in order to reap bigger returns. Start small, but dream big.
Wealthface
smart financial tools will help you shape your financial future.
Check out this graph of our aggressive portfolio