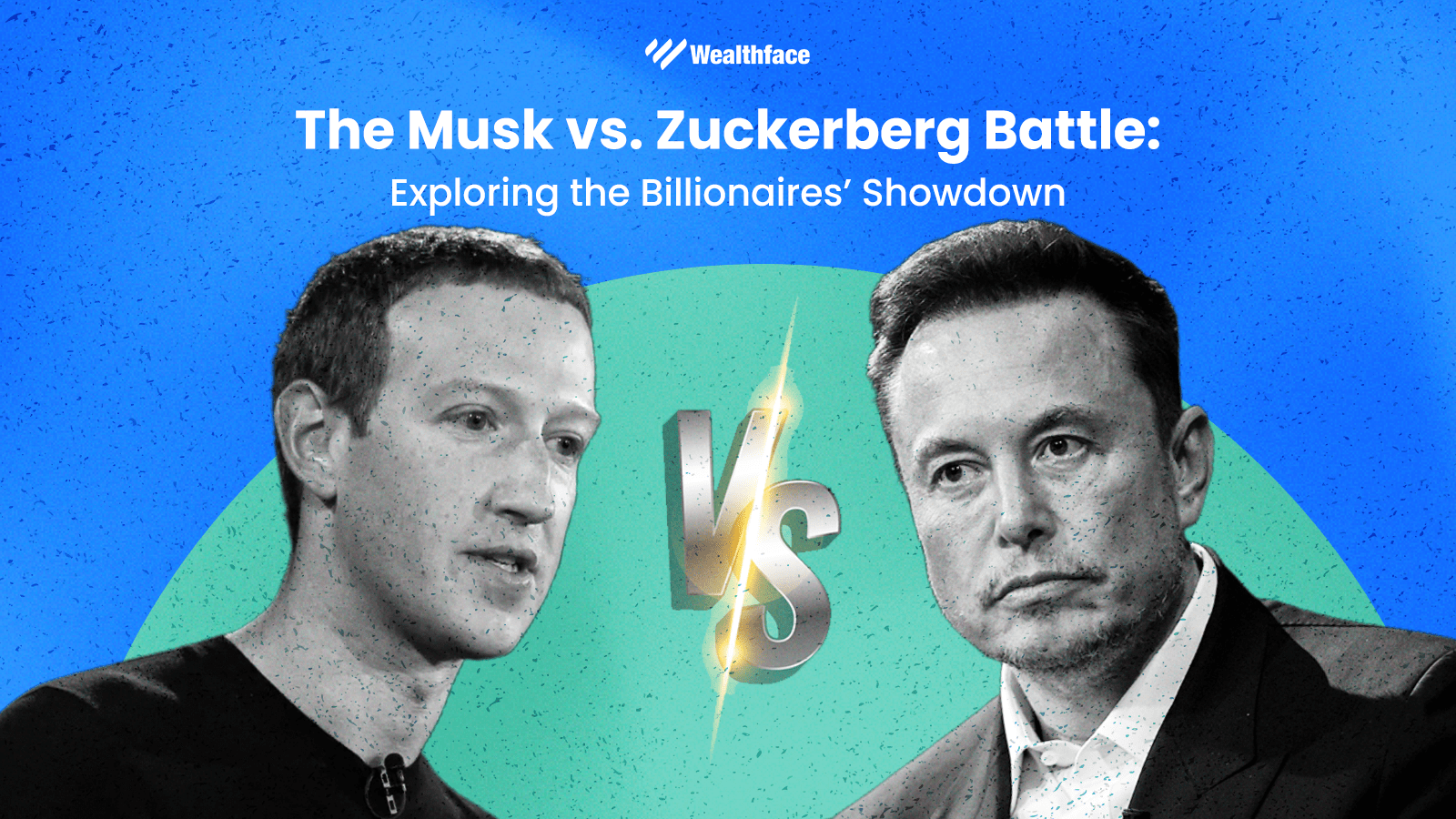 Articles
Market News
World
The Musk vs. Zuckerberg Battle: Exploring the Billionaires' Showdown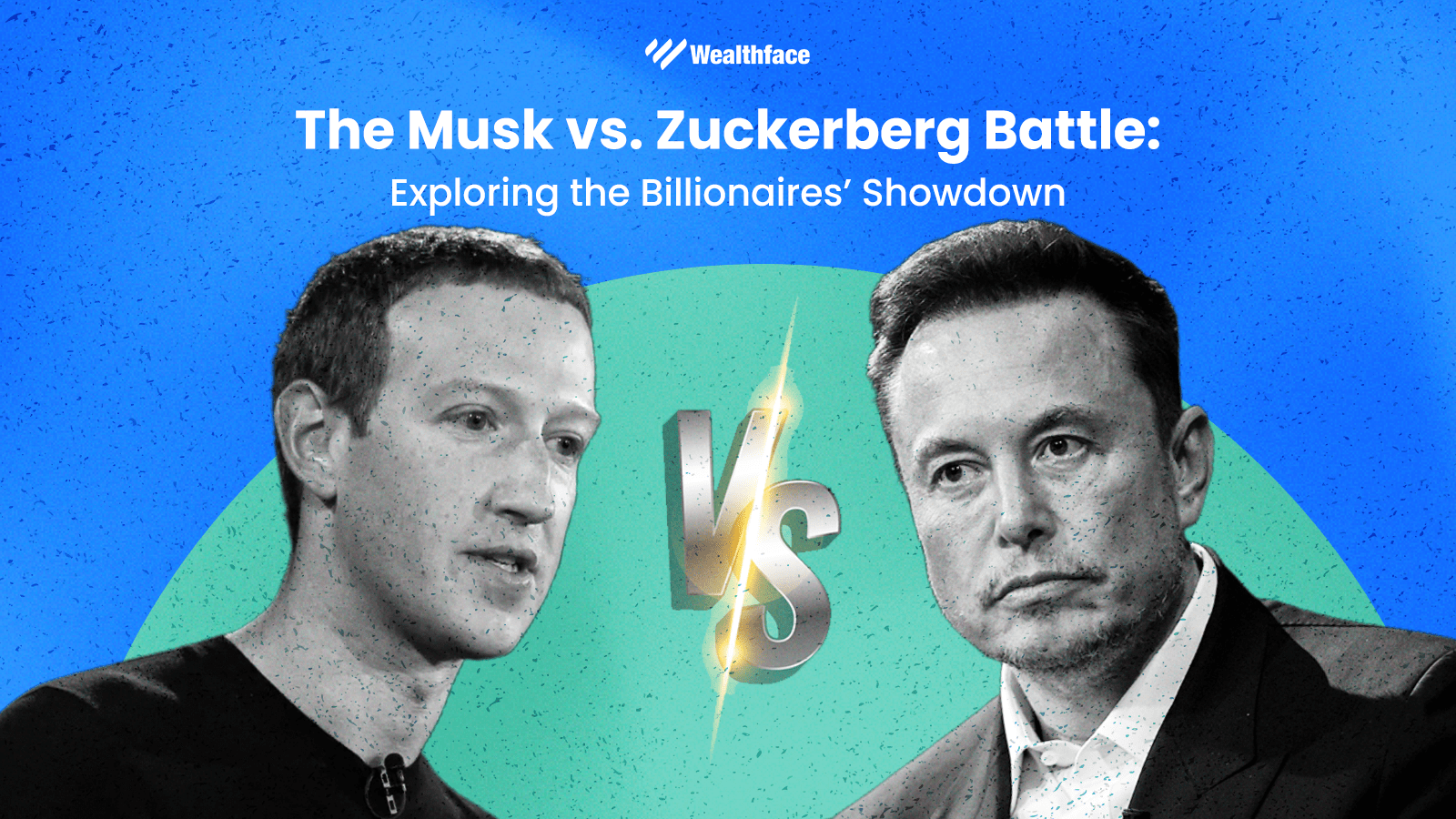 A Deep Dive into the Cage Match of Titans and the Rivalry that Grips the Tech World
It's not a rumor nor a joke that Elon Musk and Mark Zuckerberg are transforming their competition and battle into a cage in the Octagon, and fans will have to pay to see.

In fact, TESLA CEO Elon Musk and Meta CEO Mark Zuckerberg are preparing for a cage fight in the famous UFC episode Vegas Octagon. After Musk initially jokingly challenged Zuckerberg. Things escalated when Zuckerberg responded with, "Send me the site." UFC President Dana White confirmed that both billionaires are really interested in the fight. As confirmed by sports media.
Comparing Fortune
Musk overtakes Zuckerberg in net worth. As of today, Tesla and Twitter founder Elon Musk holds the top spot on the Bloomberg Billionaires Index with a net worth of $236 billion. His fortune has increased by nearly $100 billion in this year alone.
Although Zuckerberg is one of the richest people with a net worth of $104 billion, he ranks 10th on the list with an addition of $58 billion in 2023, and has become no match for Musk's wealth. Electric car brands pay for personal training.
Investors were unhappy when Musk sold some of his Tesla shares late last year to fund his $44 billion purchase of Twitter.
Musk's stake at Tesla Outweighs Zuck's in Meta
According to FactSet, Musk owns approximately 13% of Tesla, which equates to 411 million shares. In comparison, Zuckerberg's stake in Meta is much smaller, with only 832,000 shares, which is 0.4% of the total shares outstanding.
According to the current share price, the value of Musk's stake in Tesla is about $107.5 billion, while the value of Zuckerberg's Meta shares is almost. $240 million.
Tesla performs better on ROI than Meta
When it comes to its companies, Musk's Tesla is a much better investment than Zuck's Meta. Over the past five years, Tesla's return on assets (ROA) has increased from around -9% over the past 12 months to more than 15% over the most recent quarter, according to FactSet data.
Meanwhile, Meta's return on assets has fallen from more than 23% five years ago to more than 12% now, and over the same five-year period, Tesla shares are up 1,065%, while Meta shares are up 42%. The S&P 500 is up 58% over the same time frame, and the FactSet poll surveyed 60 analysts covering the Meta, with 47 bullish, nine neutral, and only four bearish.
For Tesla, 46 analysts were surveyed, with 21 bullish, 19 neutral, and six bearish. The average analyst price target for Meta is $280.43, or about 3% below current levels. Tesla's average price target is $203.90, roughly 20% below current prices.
The Reasons Behind the Fight
Elon Musk, CEO of Twitter, and Mark Zuckerberg, CEO of Meta, lit the internet on fire by replying to each other's cage match challenge. Mr Musk added to the excitement by tweeting that there is "some chance" the fight may take place at the world's most famous battleground, Rome's Colosseum.
However, the revelation is mainly about building attention around two of the most popular social networking networks, and it comes just as Meta unveiled a challenger to Twitter.
Facebook's parent company has listed a new app in stores as "Threads, an Instagram app" and is expected to be launched on Thursday (July 6).
The two men have been fighting "virtually" for years, but a recent statement by a Meta executive implying that Twitter was not handled "sanely" irritated Mr Musk, prompting the two men to challenge each other to a cage fight.
The present buzz stems from Mr Zuckerberg's February statement about 'Threads' with "increased authenticity" and "security across services" – both barbs at Twitter Blue.
Musk has undertaken a number of adjustments since taking over Twitter in October last year, including the most recent one restricting the quantity of tweets certain categories of users may access.
Despite the fact that the world's richest man stated that the decision was made to combat "data scraping," it sparked outrage among social media users.
Bottom Line
The impending showdown between Elon Musk and Mark Zuckerberg has ignited a frenzy in the tech world. Beyond their epic battle, it serves as a platform to promote their respective social media networks. As the anticipation grows, the world eagerly awaits the outcome of this momentous clash. Brace yourselves for a clash of titans that will undoubtedly shape the future of the tech industry.
Wealthface
smart financial tools will help you shape your financial future.
Check out this graph of our aggressive portfolio