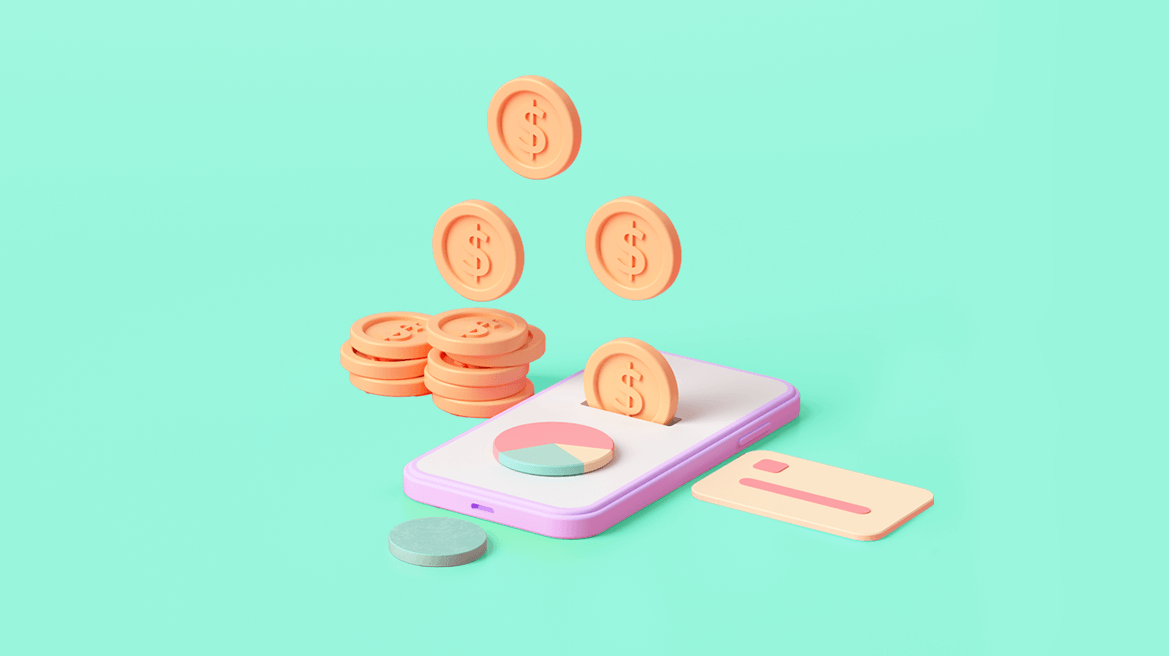 Reasons to Automate Your Portfolio with Auto-Pilot
Investments require a carefully curated investment strategy that can provide significant returns and long-term security for the future and retirement. Multiple factors are to be considered while building an investment portfolio and strategy (like asset diversification, risk management, and reinvestment), the execution of which can be time-consuming.
A well-managed investment fund helps investors to generate ample returns by distributing the capital into different investment opportunities, thereby minimizing the risk while maximizing the potential rewards. This is achieved through automated investing (or Robo-Investing), also known as autopilot.
What is Investing on Autopilot?
Until the rise of FinTech, decentralized finance, and other tools, diversified or managed investment funds were inaccessible to everyday investors. They lacked the financial knowledge or expertise and necessary market insights to manage a portfolio. The rise of artificial intelligence and automation created accessible and understandable options available to investors through automated investing solutions (or Robo-Advisors).
Automated investing allows everyday investors to invest on "autopilot" i.e., to participate in many markets simultaneously without direct hands-on management, eliminating intermediaries, and providing value directly to investors themselves. Autopilot investment tools are highly-intelligent and accurate platforms allowing investors to create fully customized investment strategies while aligning their preferences and personal risk profile.
This has made the automated investing industry to skyrocket from $60 million in 2015 to $31 billion in 2020 and is predicted to rise over $16 trillion by 2025.
How Does Autopilot Work?
Automated investing, or investing on autopilot, are typical online platforms providing investors with algorithm-driven investment services to create automated investment strategies.
These platforms collect a range of information from investors to offer simplified account set up, automated portfolio management, account management services, strong security features, and extensive goal planning features while creating a personalized investment profile for them. Autopilot investing platforms isn't ideal for intra-day traders who want to maintain full control of every single aspect of their portfolio. It is ideal for investors who want to direct a specific amount of their income towards a low risk, closely managed investment solution offering exposure to a wide variety of investments, with minimal interaction, and at an attractive price.
Why is Autopilot gaining so much popularity?
Autopilot has exploded in popularity recently due to its streamlined, easy to access nature of the investment options. Above all, it comes with significant cost savings as there are low annual fees and fewer entry barriers. Investing on autopilot is managed by machines. It provides everyday investors with the benefits of passive investment income, with little to no human supervision. Most importantly, it eliminates the problems of lack of financial education or trading experience as it automatically adjusts and rebalances the account of investors, ensuring that investments are protected and remain as profitable as possible during changing or volatile markets.
Traditional portfolio investments require a significant amount of administration, portfolio allocation, tax management, and market observation. The artificial intelligence that drives Autopilots offers investors with simplified reports on everything for simplifying the strategy creation process.
Finance professional Tim Bennett also speaks about a few cons that come alongside the rise of autopilot solutions like:
Limited control

Unsuitable for intra-day investing

Carries a systemic risk, i.e., loss incurred due to a failure in the entire investing platform
What are the reasons behind investing on Autopilot?
Autopilot offers significant cost savings compared to traditional financial advisors as it eliminates administrative friction and human labor. It gives almost at par services on a virtual platform at a fraction of cost. (Autopilots generally offer an annual fee ranging between 0.2 and 1 percent of a client's total account balance.)

Highly accessible as these services are available 24/7, from anywhere.

Investing on autopilot, automates and streamlines the entire investment process by allowing investors to set up automatic debits from their account on a regularly scheduled basis.

Dividend reinvestments, which allows users to reinvest their stock dividends automatically and increase the amount of capital on their automated investment account.

Autopilot investing removes emotion-driven investment calls by bringing artificial intelligence and advanced algorithms in play. It draws data directly from a wide range of sources, ensuring investment decisions following statistical artificial intelligence insights.

Autopilot investing allows investors to diversify their investment portfolio across an extremely broad range of investment opportunities with minimal management or interaction, allowing them to build highly customizable portfolios to meet their specific needs.
How to Choose the right Autopilot Platform?
While assessing an autopilot investment platform, it is important to ensure that it provides access to the products that an investor wants. There are several factors to be considered:
Is the platform secure?

Is the platform insured?

What are the products offered?

What kind of customer support is offered?

What are the prerequisites to open an account?

Is there any platform fees charged, and, if so, how much?

Does the platform offer any expanded functionality such as the ability to trade in specific shares?
Taking into consideration the above, it is possible to perform a quick assessment of any given Autopilot platform. Overall, while selecting an autopilot investment option, it is best to work with a platform that provides upfront pricing and fees, delivers clearly defined performance metrics, and is backed up by insurance coverage that ensures the safety of client funds.
Wealthface, being a one-stop online investment company, caters to all kinds of investors through its tailored, affordable and high-quality investment products and services in a fully transparent manner. The company always puts its client's interest as the priority. Herein was mentioned a few instructions to help you construct your investment portfolio to compound your wealth over the years.
Happy investing!
Wealthface
smart financial tools will help you shape your financial future.
Check out this graph of our aggressive portfolio