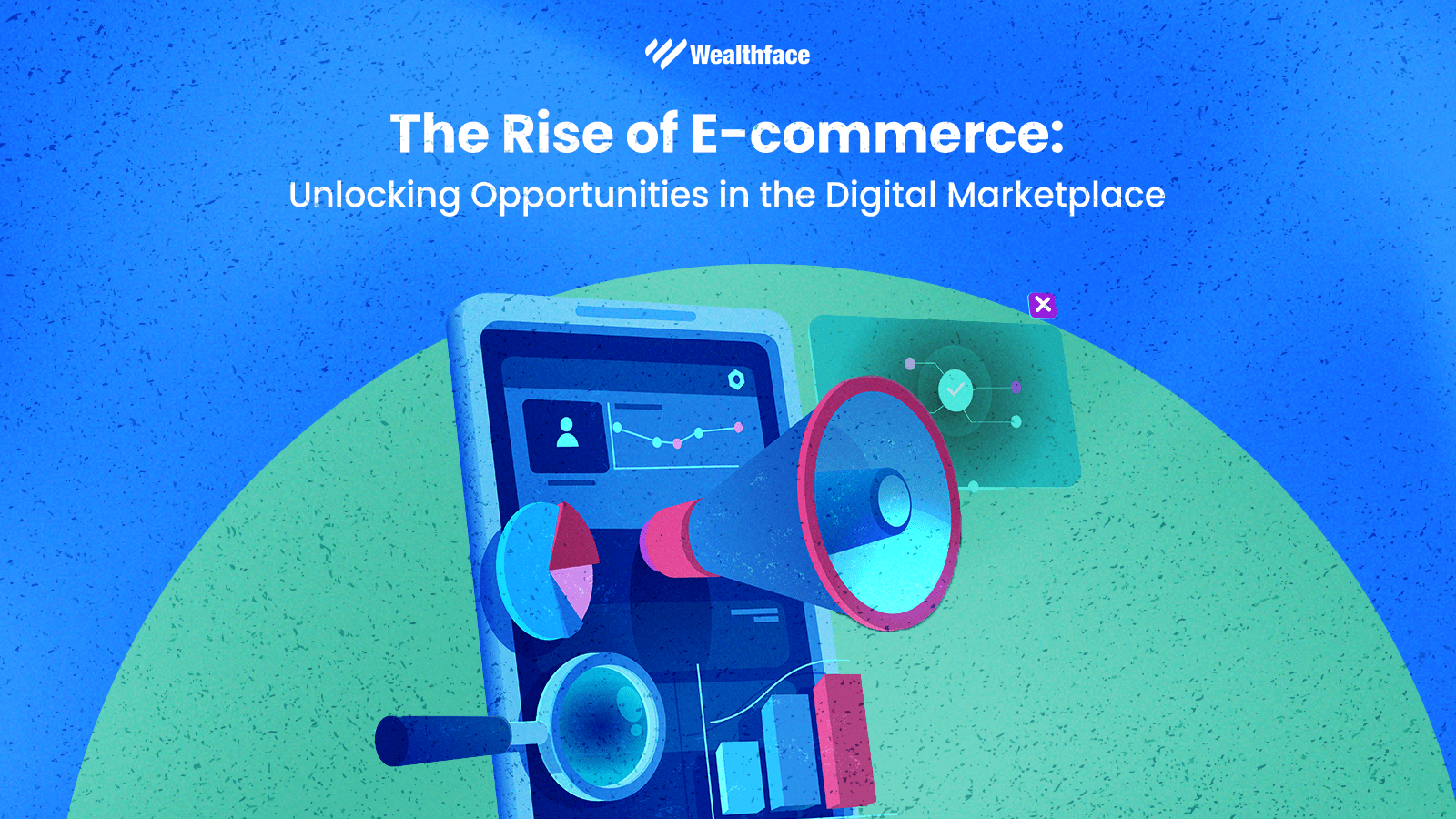 The Rise of E-commerce: Unlocking Opportunities in the Digital Marketplace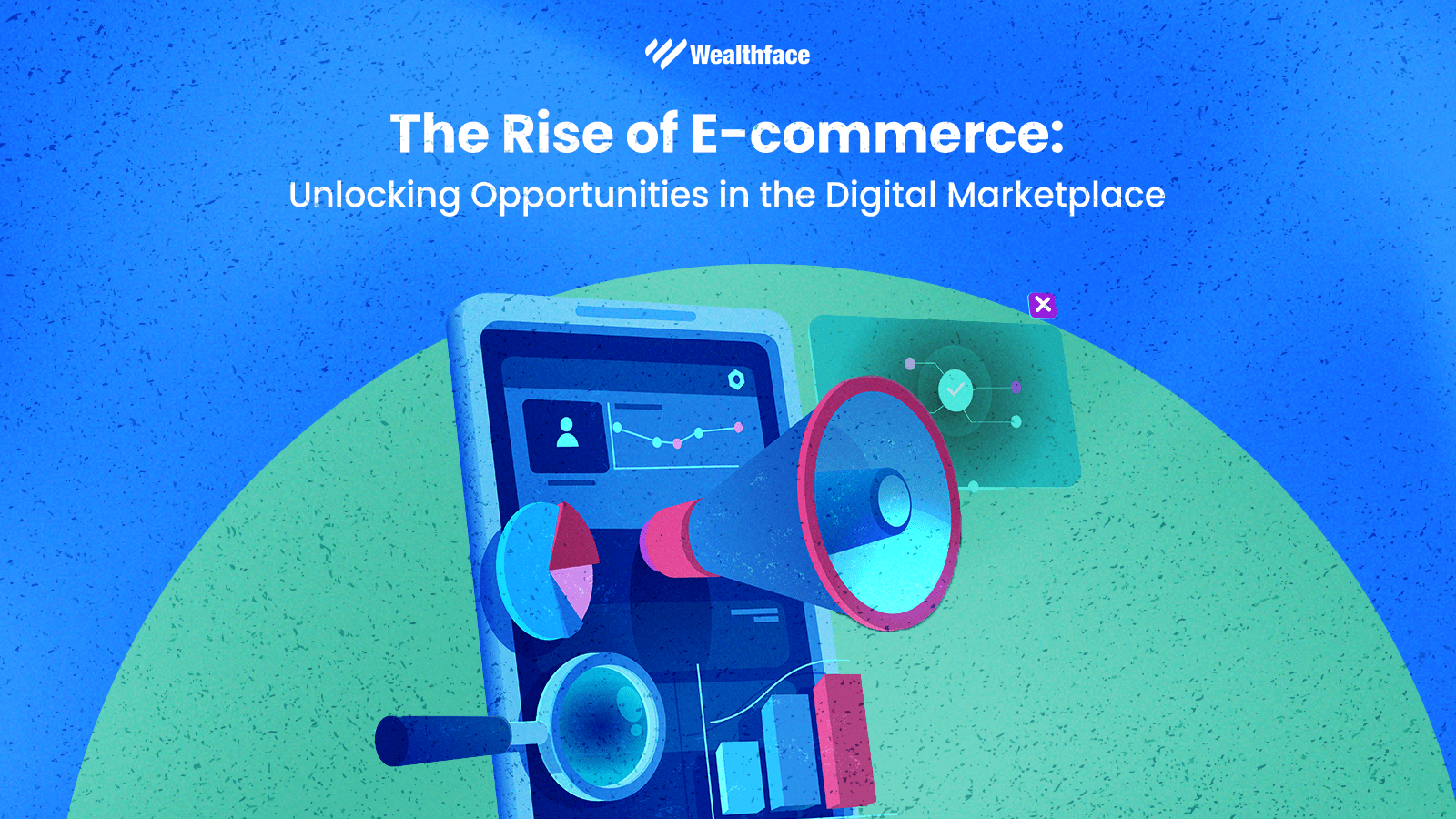 As we embrace the ongoing digital transformation, the world of e-commerce continues to evolve at a rapid pace. Staying ahead of the curve is essential for companies striving to maintain a competitive edge in today's highly dynamic internet market. In 2023, we are witnessing several emerging trends that are reshaping how consumers interact with brands and how businesses adapt to their requirements.
For instance, E-commerce sales in the United States in the third quarter of 2021 exceeded $214 billion, accounting for 13% of total sales there.
In a report published by the American "Entrepreneur" website, writer Christian Bustos said that e-commerce has now become a typical part of the shopping experience for people of all ages. Shoppers can now receive goods at the click of a button without having to leave their homes.
In this blog, we discover the vital benefits of the growing influence of e-commerce and how businesses can capitalize on this trend to expand their customer base and drive revenue.
What is E-Commerce?
It is simply an activity to buy and sell goods or services via the Internet, and currently, the concept of electronic commerce occupies a large place in terms of its benefits for doing business internationally recognized.
This term became famous with the beginning of the emergence of the Internet in general and with the increase in the number of its users worldwide, and later its spread increased greatly in the era of Covid-19 back in 2020.
And the advent of the Internet and its great impact on most aspects of life in addition to its aspects of profit-made trade take on an electronic character, the result would be the emergence of electronic commerce, as it aims to facilitate commercial transactions, improve relations and bring the distances closer between sellers and buyers.
Also, you will not have to buy your store on the ground, so one of the most prominent benefits of e-commerce is that all you need is a website only.
Importance of E-Commerce
One of the benefits of electronic commerce is that thanks to it, the ability to buy and sell products has become available to everyone with one click on your mobile phone through electronic stores, to buy and sell whatever products you want.
From groceries to heavy and large machinery, all of this can be done today through electronic commerce.
Today, everyone, especially companies, should know the benefits of e-commerce, because of its great importance in our current era, and learn how to benefit from this very fertile field as soon as possible.
Here's something you need to know: In 2020 more than 2 billion people shop online. Thus, we are talking about 27% of the Earth's population! This is a very large number in the first quarter of a century only from the beginning of the world of digital technology.
The growing influence of e-commerce
Selling on social media
Studies show that shoppers are more likely to make purchases online based on the recommendations of their friends about a particular site than any other method. This explains the influx of money over the past decade into social selling.
The increasing use of social media platforms on smartphones and their involvement in retail sales has contributed to the rise of social selling, and companies that want to improve their online sales should take advantage of the recent trends.
Customers no longer have to make purchases directly from the website; As social media platforms provide multiple channels for e-commerce, for example, applications such as Instagram and Facebook allow purchases directly through the platform, thus transforming from social networking sites into smart platforms that enable consumer companies to market their products strategically.
Personalize the product and marketing experience
Personalizing marketing has evolved from simply sending a welcome email and then mentioning your "first name" to every customer who signs up for a company newsletter or opts in to receive notifications, to customers expecting a seamless omnichannel experience; Thanks to technological advances such as machine learning, online tracking, and smart website features, customers can experience a highly customized and personalized shopping experience. Platforms are even able to personalize products at scale, which enhances sales opportunities and increases profits.
Adopt corporate transactions instead of traditional advertising
Corporate transactions have proven to be more than a trend and have become a huge business sector. A common marketing strategy is to use influencers who have a high level of influence, authenticity, and an impressive level of expertise in a sector, and that influencer must have a consumer-valued opinion to be successful. Amazon founder Jeff Bezos said, "If you provide a great experience, customers tell each other about it. And that opinion has a very powerful effect."
Multi-channel customer support service
Customers, past, current, and prospective, may need to communicate in some way with the company to inquire about customer service. While some prefer live chat options, others prefer phone calls, email, social messaging, or text.
By integrating chatbot tools, business owners can reduce some of the burden of customer service, while still improving the overall customer experience by integrating chatbots directly into e-commerce platforms as well as in social media messages.
Augmented reality as part of the shopping experience
Augmented Reality has proven to be a game-changer in retail for e-stores and consumers alike. This advanced technology allows shoppers to see the product they want to buy, which helps them in their decision-making process.
This method helps eliminate one of the biggest differences between these stores and traditional stores, as customers can now try the product before they buy it. Augmented Reality is very popular in the fashion and home décor industry, thanks to the personalized experience it provides, enabling customers to see what the products will look like when wearing them or in their own homes.
Faster distribution channels and newer markets
Several large markets have emerged thanks to retail giants such as Amazon and Walmart, but this can be both a blessing and a curse for smaller e-commerce platforms. Although these companies provide an additional distribution option that caters to a broader audience, they also put sellers in a pricing bind due to additional fees and costs.
However, this trend seems to be flourishing and e-commerce companies should reconsider whether these markets are suitable for their products. This means that small online stores will have to find innovative ways to beat the big players.
How can businesses benefit from e-commerce:
To capitalize on the e-commerce trend effectively, businesses should consider the following strategies:
Build a user-friendly and secure e-commerce website or utilize established online marketplaces to showcase products and services.
Optimize the website for search engines to increase visibility and attract organic traffic.
Leverage social media platforms and digital marketing techniques to promote the business and engage with customers.
Provide a seamless and secure online shopping experience, including user-friendly navigation, secure payment gateways, and transparent return policies.
Offer personalized recommendations and tailored promotions based on customer data analysis.
Continuously monitor and analyze e-commerce metrics to identify areas for improvement and optimize the online shopping experience.
Invest in customer service and support channels to address inquiries and concerns promptly.
Bottom Line
E-commerce has grown in popularity, providing businesses with new ways to extend their consumer base and increase income. Businesses that embrace this trend might reap several benefits in the digital marketplace.
Furthermore, e-commerce provides both firms and customers with ease and accessibility. Online platforms allow businesses to promote their products or services 24 hours a day, seven days a week, allowing customers to browse and buy at their leisure. This ease of access improves the consumer experience, resulting in enhanced happiness and loyalty.
Wealthface
smart financial tools will help you shape your financial future.
Check out this graph of our aggressive portfolio