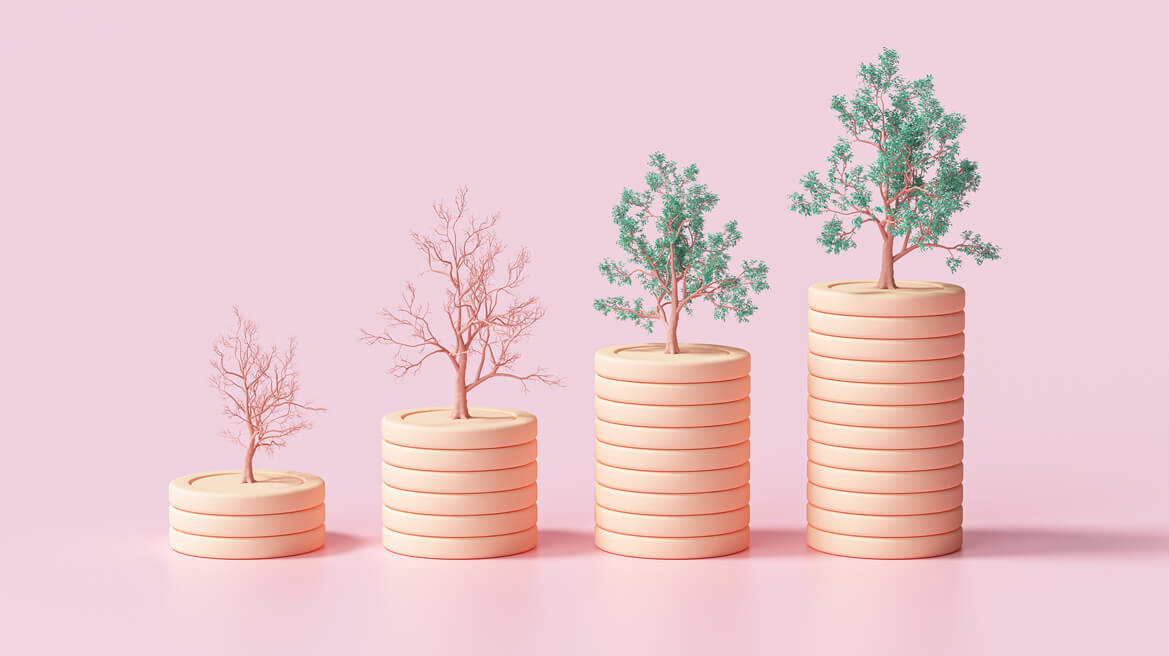 The power of compound Interest: Get Rich With A Little
All successful investors start from the basics. No one is born loaded with savings and investment plans. Some people may lurch into fiscal security—a prosperous in-law may die, or a business may take off.
However, for most people, the only way to achieve financial security is to save and invest over a continued period. Day by day, people of even average means who begin the journey achieve financial security and all that it promises: buying the dream home, educational opportunities for their children, and pleasant retirement. If they can do it, so can you!
Now, sit down, start making your goal list, and set your priorities. Which one touches you the most.
Determine how many years you have to meet each particular goal because when you save or invest, you'll need to find a savings or investment option that suits your time frame for meeting each goal.
Various tools exist to assist you in putting your monetary plan together. You'll find a wealth of information, including calculators and links to non-commercial resources, at wealthface.com.
Start now by preparing a comprehensive study of your financial situation, and remember, you have to be honest with yourself.
This is because you will never reach your goal without really knowing where to go from—not forgetting to track your incomes and expenses in a monthly term. So if you are spending every cent you are gaining, you'll need to find a way to cut off some of your payments.
When you watch where you spend your money, you'll be surprised how every detail's price will make a difference if you cut them from your expenses.
Simple savings generate significant profits
How much does a packet of cigarettes cost you?
If you buy a pack of cigarettes a day for two dollars (which is a minimal amount for a bunch of quality cigarettes). You will end up paying $ 730 a year -This is if we consider that you are a light smoker-.
What if, over one year, you saved this amount in an investment account that returns you a profit of 7% of the capital for four consecutive years. You will now have more than 960 $ in your account. Imagine how much the amount would be if you saved it for 20 years.
No wonder this is all part of the financial strength that compound interest will settle for you. You get a profit (interest) on the principal and the interest added to it.
If a pack of cigarettes can make such an enormous diversity, then you should start looking at how you could make your money grow if you are determined to spend less on other things and save those extra dollars.
Suppose you are interested in monitoring your spending and coming up with new ways to save. You will have the ability to increase your capital and make your money grow.
Double your money
Buy something with your money and wait for it to increase in value.
Look for something you expect to grow in monetary value over time and buy it. You may wait for a while until the value rises, and when you feel that you need money, you can sell it for twenty times its matter at that time.
If you buy a property for $ 12,000 in an area that expects to thrive, you can sell it when it flourishes for at least $ 100k.
Let your money bring you Extra–money when you put your finances into action for a while. It will fully return to you with profit (interest).
Whether people owe it from you or invest it in buying shares in a company so that it returns you a percentage of the profits it makes, your money is part of you, so make it your partner in your business so that your profit doubles.
You are investing in a mutual fund (SIP). Another way to double or even triple your principles " the amount of money you entrusted" is investing.
The Systematic Investment Plan is one of the best startups, especially if your codes aren't that much. SIP allows you to invest a petite amount frequently in your preferred mutual fund project.
By activating a SIP, a set amount is subtracted from your bank account monthly, which gets invested in the mutual fund of your choice.
Therefore, you don't need to have a large sum of currency to get started with your mutual fund investment through SIPs. By investing via a SIP, you are bound to set aside a sum at regular intervals, which encourages you to instill a sense of financial control in the long track.
Benefits of investing in mutual funds via an SIP
With a SIP, you can get risen with your investment with a tiny principle and reap notable returns in the long run. It's a simple and the most suitable way of investing in mutual funds. It also brings financial discipline.
Investing through SIP will give you a wide range of comfort, as it allows you to start your investment with the lowest capital possible.
However, the matter does not stop at the limits of convenience only but goes beyond it to provide you with better profits over time, thanks to the power of compounding, which is the concept's core.
Then there is no need to worry because you can extend your investment scope with medium capital due to buying units when the market is low, which will reduce your investment costs.
Wealthface
smart financial tools will help you shape your financial future.
Check out this graph of our aggressive portfolio