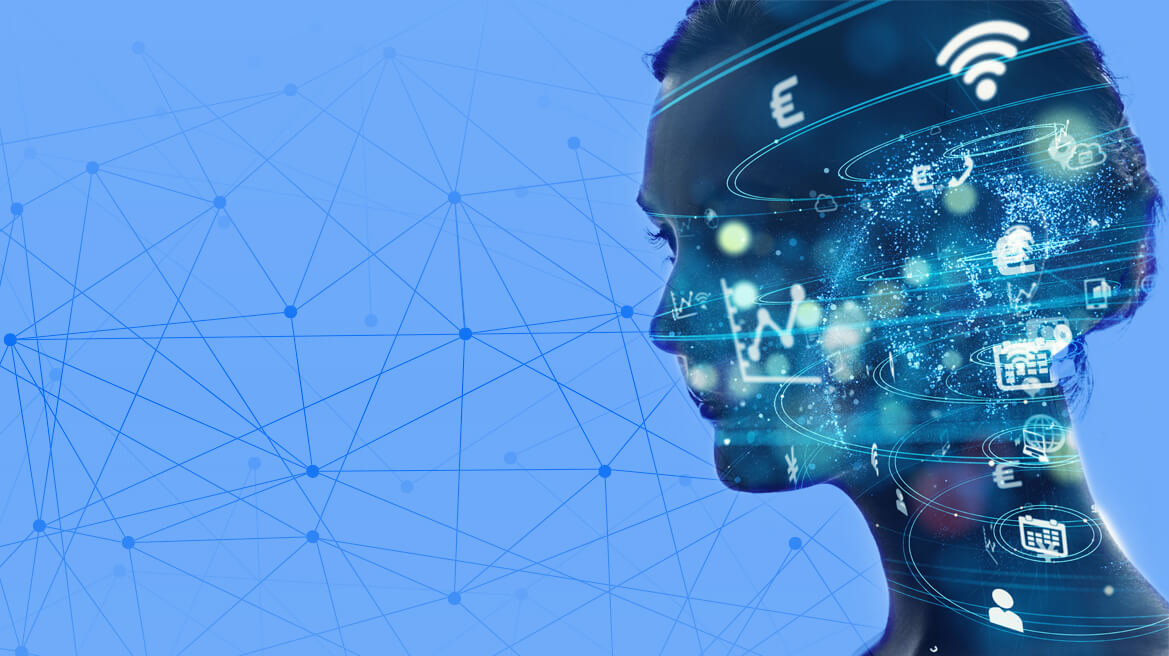 The Top 8 Women in Fintech
Leadership can also be seen in established companies and financial institutions. Many of the industry's best-known influencers and experts are women with successful backgrounds in payments, finance, technology, and innovation spanning 15 years. From the positions of business growth, digital innovation, alliances, and digital strategy, these FinTech veterans have influenced enterprises they have worked on. Tech giants, big banks, and executive boards have leveraged these innovative and influential leaders' expertise. Read on and discover the top 8 women in Fintech. 
Top 8 Female FINTECH Experts
1-Kahina Van Dyke, Standard Chartered Bank 
Kahina, recently Senior Vice President of Sales and Corporate Growth at Ripple, is a veteran of the payments industry. Her career background includes working on Facebook (as Director of Global Payments). It has helped increase the adoption of financial services apps and SMS by major banks and set its sights on payments.
Earlier this year, she moved to Standard Chartered Bank as Global Head, Digital Platforms, and Data Analytics. Kahina is also a strong voice for women working in FinTech.
2- Carla Ghosn, Visa
Known for continually advocating for payment innovation and FinTech, Carla has helped Visa turn innovations to practice as Head of Business Growth (in emerging FintechFintech). She has her own experience with entrepreneurship at MyCaal, a business she created to change the retail mortgage market.
She is a graduate of the Wharton MBA program at the University of Pennsylvania. In support of digital transformation, Carla concentrates on main collaborations that will advance Visa in financial services and payments.
3-Peggy Alford, PayPal
Peggy has an executive track record for businesses, including Rent.com, eBay, and the Chan Zuckerberg Initiative. She was selected to serve on Facebook's board of directors (as her first black female leader).
In its current position at PayPal, it manages the commercial division as VP — enhancing global distribution operations and assisting merchants in major markets such as the United States, the United Kingdom, Germany, and Australia.
Peggy is also listed in the 2018 Black Business Corporate Directors Registry based on its membership of the Macerich Co Board of Directors.
4- Carey Kolaja, Au10TIX 
Carey has a varied history with a career spanning more than 25 years across various industries and sectors with the top Fortune 500 companies. As an industry influencer and thought leader, she also participated in TEDx's famous payment debate (back in 2014). When working at Citi as their Chief Product Officer (CPO), Carey oversaw introducing a range of innovative product enhancements and customer experience improvements.
PayPal was a major player in the global growth that the business witnessed during the financial crisis. In her current position at AU10TIX (KYC / Identity Verification Company), her industry leadership and network have helped the start-up grow its reach and customer base.
5- Diana Biggs, HSBC
Diana's deep expertise in technology, financial services, and consulting has allowed banks to make key improvements to the strategy and products that have generated improved revenue and customer loyalty.
Until joining HSBC as Head of Digital Innovation, she was part of the program at the University College London Center for Blockchain Technologies and Oliver Wyman Financial Services.
It focuses on new technologies to help modernize banking infrastructure and legacy models. Her business experience has led her to become recognized as an expert in blockchain and Fintech.
6- Kim Crawford Goodman, Fiserv 
Kim brings vast financial services and technology expertise from her 25 years in the area of payments and innovation. Previously, as CEO of WorldPay USA, she is now heading the Fiserv Card Services Team. She has also previously served in senior leadership positions at Dell and American Express.
In 2018, Kim Goodman left her position as CEO of Worldpay USA to become President of the Fiserv Card Services Group. It manages fees, ATMs, card processing, and infrastructure upgrades for card-related services. Kim was also named one of the most influential women in corporate America by Black Enterprise.
7- Anna Maj, former PWC 
Anna Maj is a well-known market pioneer with over 20 years of experience in financial services. Her career began in banking with Citigroup and then in telecommunications with T-Mobile and consulting with PayTech.
Eventually, she received the title of CEO of a payment company (PayTel) based in Poland. In her previous PWC position, she has established alliances between banks and fintechs with a specific emphasis on AI and open banking.
8- Megan Caywood, Barclays 
A well-known figure in London's Fintech hub, Megan led Starling's marketplace program before switching to Barclays at the end of 2018 and ultimately becoming its Global Head of Digital Strategy.
Her high-growth career path secured her the top spot in the annual Forbes 30 under the 30 list. She consistently advocates for women in FinTech, particularly in senior positions and as founders, by building diversity in every organization and business line.
Finally, the FinTech (Financial Technology) industry is rapidly evolving with developments in innovative technologies. Moreover, the number of women in Fintech is expected to rise in the future, and they have the potential to reshape the industry.
Wealthface
smart financial tools will help you shape your financial future.
Check out this graph of our aggressive portfolio