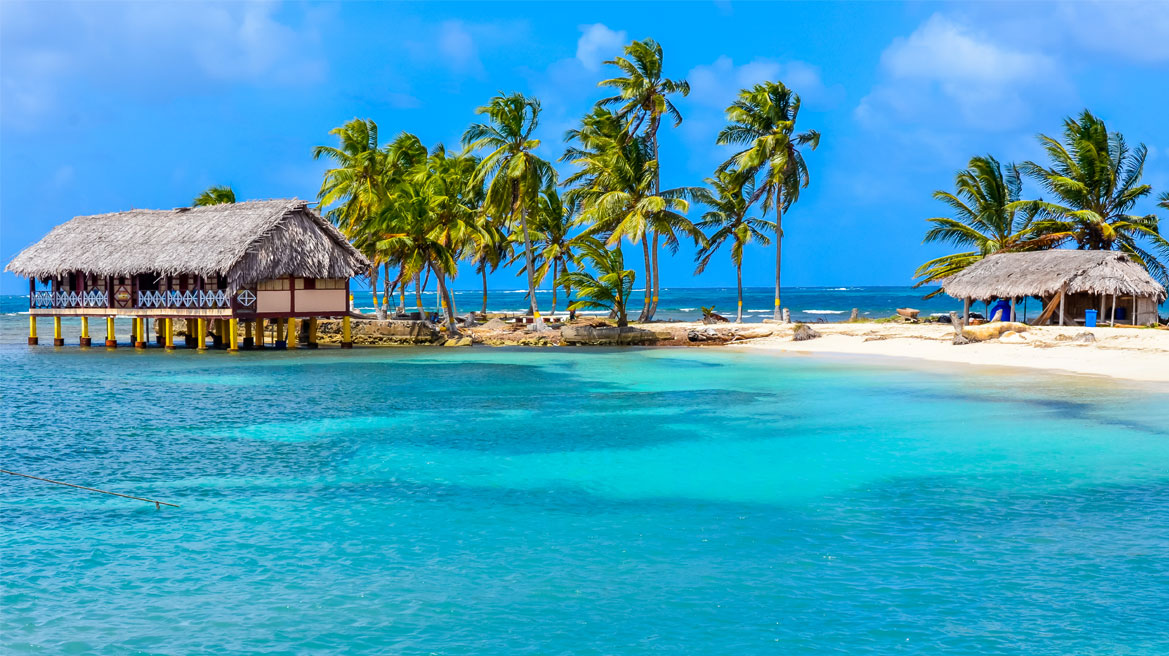 Top Retirement Spots in The World
How about spending your retirement years in comfort and even a bit of luxury?
Being a retiree, you would like to prefer a place where you do not have to break the stones for matching your financial needs. Isn't it so?
If you are wishing to further stretch your retirement money, then moving abroad might prove a wise option for you because a foreign land will not only allow you to see more of this world but also to spend a lot less money on your living.
So, which are the best places for your retirement?
If you are planning to retire overseas, then you certainly need a lot of information and guidance to help you choose the best spot for you. In this post, you will explore the list of some of the best retirement destinations in the world where you can get a lot more without burning holes in your pocket.
But before we jump straight to this main thread, have you ever thought about why early retirement planning is so important? Let's discuss briefly about it!
Why Start Early?
It is incredibly pivotal for you to start your retirement planning at a young age. By accumulating the funds over years, you would be able to provide a comfortable retirement life to yourself as per your present income.
Let's say you are at age 26 and planning to invest in a retirement plan. You have already started saving. Your funds will now eventually grow over time and will result in a substantial amount, which would be enough to fulfil your retirement dreams. Once you are done with your career, you will already have enough money to lead a comfortable life. Let's know the key benefits of planning for early retirement!
You will be able to tackle all the financial obstacles in your retirement
You could also contribute to your family.
You will raise enough funds to lead a comfortable retirement
Saving money early means you will be able to spend more later.
Early retirement savings will allow you to have better potential results in the future.
You will be able to reduce your income taxes.
Now that you realize the importance of early retirement planning, let's have a look at the top best retirement spots in the world to make a move!
Top Destinations in the World For Retirement
Panama
Do you want to enjoy the beauty of both the dazzling beaches and majestic mountains? Panama offers both the worlds for the retirees. The friendly locals, highly affordable cost-of-living, spectacular ocean views, cozy weather, hurricane-free environment, well-paved roads, top-notch metro system, and worry-free healthcare – all make Panama City probably the topmost retirement destination in the world and one of the best spots for easy and affordable living. Besides, individuals who get a retirement visa can leverage a plethora of benefits, such as discounts on airfare, local transportation, entertainment, hotel stays, and certain exemptions in taxes. Pretty amazing, right?
If we talk about traveling overseas, many airlines in Panama serve the purpose. Although it is extremely easy to travel in the city, it also boasts reliable inter-city buses as well as domestic flights. You will find everything here from cultural institutes, galleries, museums, to sports clubs and fitness events. Moreover, the most exciting thing about this destination is that it is extremely beneficial for the people holding Pensionado or Pension visa. Various discounts and offers are provided to individuals holding Pension ado like:
25% off on power bills
25% off on plane fares
20% off on medication
50% off on movie and show tickets
25% off on meals at restaurants, and so on.
To avail all such discounts, you must have a pension of at least $1,000 per month.
Even after providing all such amenities, Panama is highly affordable and accessible.
Costa Rica
There exists a country on the volcanic isthmus between North and South America, which is so rich in the natural beauty that it can melt your heart like never before. If you wish to lead a healthy lifestyle after your retirement, then Costa Rica is an ideal choice for you. Earning higher scores in amenities, desirability, and healthcare, this country attracts millions of foreign residents across the globe. Let's have a look at some of the country's attractive features!
Tropical climate
Welcoming and friendly locals
Affordable and quality healthcare services
Mesmerizing natural beauty
Pocket-friendly cost of living
Myriad real estate options
Top-notch transportation services
Various entertainment spots
Quality grocery stores
Lower consumer prices: 24% lower than the US on average
Lower rent prices: 54% lower than the US on average
Lower property tax rates than the US
Mexico
Combining modern amenities with the balmy climate, Mexico has been one of the topmost retirement spots in the world for over 50 years. In terms of modern conveniences, the country will never disappoint you with its well-maintained highway networks and high-speed cell phone and internet services. Besides, its proximity to the US, trade and cultural ties, easy establishment of residential, highest ratings on entertainment and other amenities, higher desirability, welcoming locals, abundant of activities to take part in (clubs, events, happy hours), and budget-friendly cost of living – all make it one of the most preferred choices among ex-pats.
Retirees can either get a temporary resident visa or a permanent resident visa as per their choice. But, what's the difference between the two?
The temporary resident visa is good if you wish to stay in the country for up to 4 years. You can only register for the visa by meeting minimum asset requirements or minimum monthly income requirements or by owning a property in the country. The visa requires an income of $1,600, or $82,000 in the bank.
The permanent resident visa is good if you wish to stay for the long term in the country. However, it possesses higher assets as well as income requirements. The visa requires $102,000 or a monthly income of $2,000in the bank.
Ecuador
Truly known as the land of diversity, Ecuador is located at the top of the South American continent. Named after the Equator line, this small country is an eclectic blend of climate, culture, as well as affordability to make your retirement dreams come true. Whether you wish to have fun at the beaches, admire the breath-taking mountains, or explore the countryside – Ecuador has that all to rejuvenate your soul and mind. Let's have a look at some of its best features that make it the preferred choice among retirees!
Average annual temperature: 67°
Home rental prices: 70% lower than the US
Consumer prices: 40% lower than the US
Money-saving benefits to retirees: Discounts on entertainment spots, transportation, water bills, electric bills, and deductions in certain taxes.
1,200 miles of beach
Boasts the world's highest active volcanoes
Mesmerizing Galapagos islands
Malaysia
If you are rummaging for a buzzing retirement spot with idyllic beaches and islands, then Malaysia is truly a wise choice for you. With the pristine ancient rainforests, beautiful landscapes, affordable cost of living, and an abundance of amenities – you will find a plethora of reasons to call Malaysia your home. Some of the country's key features are:
Consumer prices: 50% lower than the US
Weather: Tropical with 82° F all year
Air services: Direct flights to more than 30 countries from Kuala Lumpur
Plenty of international grocery stores
Kind and welcoming locals
Lower medical expenses, especially of surgeries.
Diverse cuisines
Pristine jungles, islands, and beaches.
Visit Wealthface today & plan for these viable retirement locations and reinvent yourself as well as your life!
Wealthface
smart financial tools will help you shape your financial future.
Check out this graph of our aggressive portfolio