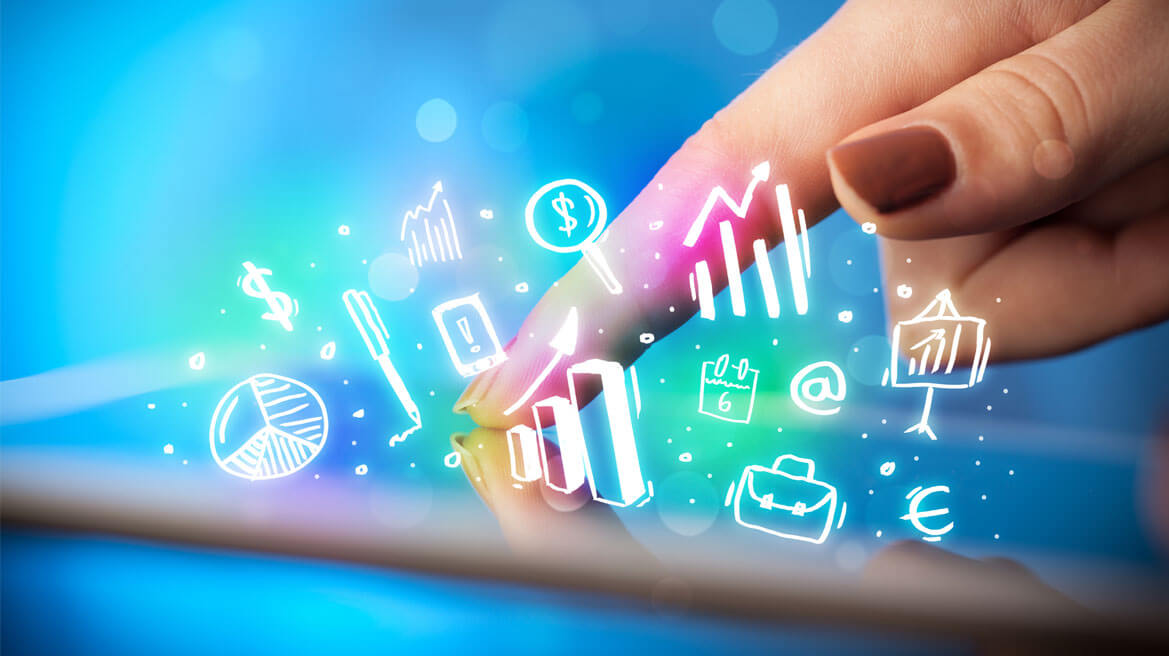 Articles
Investing
Magazine
Personal Finance
Unlock the Power of Online Investing
For many people, the word "investing" conjures up images of men in suits, monitoring the exchange of millions of dollars on a stock ticker.
We are here to tell you: To start saving, you don't need to be the Wolf of Wall Street. It's all right if you're more of a Main Street mouse. Even if you've only gotten a few dollars to spare, your money will grow with compound interest.
The trick to building wealth is to cultivate healthy habits — like putting away money consistently every month. 
You should start saving, once you have a little money to play with.
You can get a date, a ride, or a pizza on your smartphone screen in 2020.
Investing isn't any different. If you can automate your bills, why don't you optimize the way you invest? Especially if it's just as easy as that.
Digital Forms: Why going digital can simplify your life?
As you know, technology is constantly on the rise and, as a result, more and more people are using apps for different aspects of their daily lives. If we've been using apps in our routine, why don't companies use it? Thanks to digitalization, organizations can have better control over data and operations, improve analysis processes, moreover, decrease the costs, and increase profitability. We'll show you some of the benefits of Digital Forms.
What are Digital Forms?
This form is created through a Digital Platform and is filled in with an App or a Web page. With the App, you can work with your smartphone without the need to carry paper anywhere. Forms can even be filled in offline mode. Unlike paper forms, digital forms are customizable and adapted to any process that needs to be optimized.
Benefits of using digital forms
Boost productivity: 

simplifies procedures, integrates with the systems we're used to in the business, and therefore speeds up data analysis processing.

Control the data:

It helps to determine who has access to the data.

Customize documents:

Company can make as many forms as it wants and choose the design that suits best.

Save time and money:

Digitally filling out paperwork helps to eliminate the time required to retype the data and thereby gain the flexibility to spend in other activities. Having an app allows us to share the same document with different people, save paper, and, thus, money.

Real-time information:

Any time someone changes a form, colleagues will be able to work immediately on this new edition.

Rapid deployment:

You can easily build your template using online formats and deploy them easily. You are no longer waiting for print services or to order a form.

Fast access to data:

The data is immediately available, in real-time, through digital formats.  Informed business decisions can be made quickly and easily.

Reduced operating costs:

  staffing requirements can be minimized and drive down costs without the need for data entry and/or testing and processing in back-end fashion.

Enable the mobile workforce:

everyone can now become a "data collector" with the advent of mobile technology. Gathering information from all employees can now be accomplished in the blink of an eye.
Digitalization in Wealth Management
A wealth management consultant typically develops a specially tailored investment strategy and plans for clients to help them manage their assets with the goal to enhance the client's wealth.
In the viewpoint of the affluent person, wealth management is the science to solve/boost the financial condition. From the financial planner's view, wealth management is an analyst or consulting team capable of supplying an affluent client with a broad range of financial services and products on an advisory basis.
Traditionally, wealth management clients were segmented by wealth and only available for clients with investable assets starting from $100k. But lately, conventional wealth management was tremendously impacted by financial technology that made it possible to access wealth management benefits for every type of investor, but not only, now you even can do it online anywhere using "platforms" – online services that allow financial advisors to manage the client's portfolios.
Benefits of digitalization of wealth management:
Millennials and women are becoming the largest client segments. With digital interaction, advisors can now scale their customer base and serve new segments of clients. 

Digital forms of risk tolerance questionnaire and fact-finding information simplify communication between financial advisors. The advisor can ask a client to fill all the information online; once done computer program runs an algorithm that matches the client's information with a suitable portfolio.

Conventional wealth management is provided with direct human interaction only and paper-based.  Digitalization made it possible to choose the way of personal advice: 

No financial advisor assigned 

No face-to-face required meetings

Traditional full-service financial advisor

Social media platforms can help to get more connectivity with the client and determine the client's lifestyle and habits. 

New generations are educated and demanding lower fees and more transparency. Only by optimizing wealth management services digitally can help decrease the cost and lower fees.

Advanced analytics and algorithmic tools have helped to optimize asset management. A combination of smart tools and the right strategy minimizes the risks and maximizes the possibility of outperforming the market.
Finally, Investing has never been easier; pure digital portfolio management platforms such as Wealthface can make your life happier by providing passive income without any hustle and low cost.
Wealthface
smart financial tools will help you shape your financial future.
Check out this graph of our aggressive portfolio