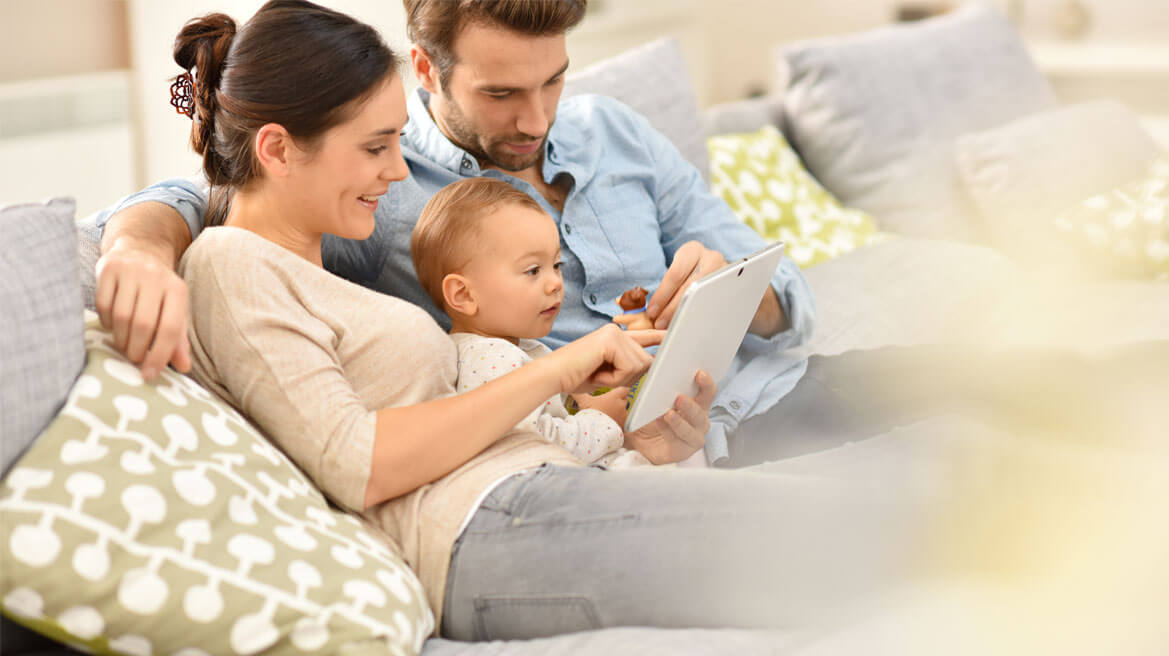 Wealthface: Investment Technology You Can Trust
For those who are not investment-savvy, the word 'investment' often carries negative associations. People are afraid of fraud, or they might feel inadequate. Or, quite simply, they think they cannot afford it.
The sphere of online advertising in the GCC region and around the world is fraught with wildly exaggerated adverts for investment opportunities that, in the best case, are misleading, and in the worst case are outright fraudulent. Add this to the distant and cryptic nature of investment, which remains unfathomable to the layman, and this becomes a combination unknowable enough to push ordinary people away from investment. We at Wealthface understand these facts very well and have had them in mind when developing our platform and services.
Let's start with risk. Most people in this region are middle-class, salaried professionals who work to pay their bills and sustain a reasonable lifestyle through a stable monthly income. To this segment of society, living in a region as expatriates, sacrificing their stability by taking a risk that would jeopardize their savings or tie up a part of their income is out of the question. So, how to bring them into the world of investment? The answer is customization.
Portfolio Management for Passive Investors is one of Welthface's customized investment products. What we do is that we study your income, liabilities, investment horizon and investment goals in order to create an accurate risk profile, and we incorporate that into an intelligent and prize-winning algorithm, then we let that algorithm create your portfolio.
This means that your portfolio and the kind of investments that will be made with your money will accurately accommodate your capacity for risk, down to the smallest possible details. In addition to that, your portfolio will be meticulously monitored and rebalanced if necessary, to ensure there is no deviation from either the risk parameters or your investment goals, and we will do that free of charge. In other words, there will be almost no human input into the process, except that by our expert financial advisors who will be in touch with you once you sign up so they can discuss how we can get you from here to the place you want to be.
Wealthface is the first wealth management company in the region to offer investments in fractional shares and exchange-traded funds. It is our way to ensure true diversification, which translates into low risk. Our algorithm has been built to factor in any volatility rate, and it has been back-tested to account for the global financial crisis of 2008. We can tell you all about that and more, once you sign up. Sounds good? Let's move on to the next issue.
Fees. Fees here and there, fees everywhere. Wherever you go to invest your money, you will find yourself tangled up in all kinds of complex fee structures that render the process not quite worthwhile, except if you are a high net worth individual. But we are not targeting just high net worth individuals. We want everyone on board because we are firmly convinced with the soundness of our algorithms and technology, and we know we can prove it to you. The difference with Wealthface is that fees are kept at the lowest possible. You can find out about our plans and fees through this link . We also do not require minimum deposits.
Now let's look at credibility. Wealthface isn't some mysterious entity located on some island, operating online. We are licensed by the Abu Dhabi Global Markets in the United Arab Emirates and the Securities and Exchange Commission in the United States of America, and we have ongoing applications for licensing elsewhere. Each Wealthface account is insured by up to $500k by the SIPC.
Furthermore, we are partners with digital trading heavyweight DriveWealth in the USA, through which we grant our investors, active and passive alike, access to investment in the US market.
We offer direct indexing investment for active investors who like to take matters into their own hands. We provide them with the technology, the platform, and access to the US and UK stock markets. Through this, you can create your own investment portfolio.
In other words, Wealthface is a one-stop-shop for advanced and reliable investment products; the best of modern fintech and human expertise.
We are fully aware that this doesn't answer the many questions you may have. We understand that many people promise many things. But we ask you not to take our word for it; have a look for yourself by visiting our website and signing up, and we will be in touch.
You may be a passive investor who wants to save for retirement, house ownership or your children's education. Or you may be an active trader with enough market knowledge to wade through the waters.
All we're saying is: you're not on your own. We can help.
Wealthface
smart financial tools will help you shape your financial future.
Check out this graph of our aggressive portfolio