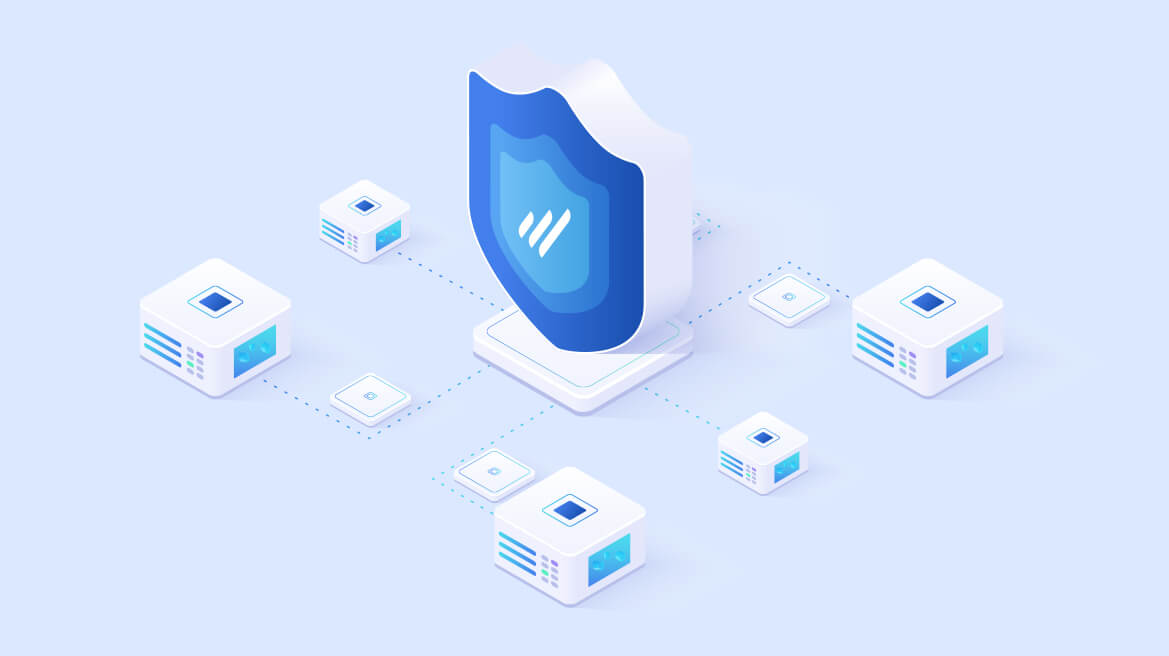 Why Investing With Wealthface Is Super Secure And Safe?
The demand for fiscal regulation is seldom more visible than during a crisis. This maxim has held true throughout COVID-19. The global financial crisis was the most severe international economic crisis since the Great Depression. As was the case after the earlier concerns, the financial system was intensely discussed, and the regulatory framework was shaped accordingly to reinforce the resilience of the markets in the future. However, whatever the reasons are for such a crisis, financial markets must be regulated to build a more resilient financial system. Furthermore, the interconnectedness of financial markets requires a global regulatory and supervisory framework to ensure the soundness and stability of financial institutions.
Double-Layered Safeguard System
Investing with Wealthface requires it to take several measures to protect your account and the investments it contains. All your financial assets with Wealthface will be saved and safeguarded through a set of precautionary-preventive criteria – which surround financial institutions licensed by top-tier regulators.
Wealthface is Regulated by the SEC and the ADGM Financial Services Regulatory Authority. The Financial Services Regulatory Authority has recently acknowledged the GAR Awards 2020 ADGM as a leading global purpose for dispute resolution. Moreover, our brokerage partner is a member of SIPC our customers will be protected with up to 500.000$.
Security Investor Protection Corporation
A Brief History
The unexpected increase in commercial transactions, alongside companies' inability to follow all these changes and keep pace with the record-keeping process in organized schedules, Massive mess in the 1960s in the U.S.A market has resulted.
The Securities Investor Protection Corporation (SIPC) was born under the pressure of declining confidence in the institutions and the commercial market in general. This is because the latter did not calculate the possibility of losses that might occur to it, which led to things slipping out of their hands and inability, in the end, to return the financial assets to their customers.
It is a non-profit corporation that receives funding from brokerage firms in the United States. It provides limited financial coverage or limited insurance in cases of financial distress. SIPC protection is limited to up to $500,000 for securities and cash or $250,000 for only cash.
How is the cash Protected?
SIPC shields cash in a brokerage firm account from the sale of or for the acquisition of securities. Cash held in connection with a commodities trade is not protected by SIPC. Money market mutual funds, often considered cash, are guarded as securities by SIPC. SIPC shields the money held by the stockbroker for customers in connection with the customers' purchase or sale of securities, whether the cash is in U.S. dollars or denominated in non-U.S. dollar currency.
Wealthface is not a bank and will never be. We are investment advisers who will help you evolve your investments over a long time and provide you with better plans to follow up if you're new to the market and need some guidance. However, all the money you are investing with Wealthface will be protected by one of the biggest banks in the world, though you are cash will always be safe with us.
Wealthface is Regulated by SEC And ADGM
The SEC is an independent regulatory agency responsible for administering federal securities laws that protect investors. The SEC also ensures acquiescence with the Investment Company Act of 1940. This act endeavors to improve companies' activities involved in investing, reinvesting, trading in securities, and whose own securities are openly offered. Potential investors need to understand that although the SEC serves as a governing agency in these cases, the SEC does not control a company's investment activities, and the mere presence of the SEC as a regulatory agency does not ensure secure financing.
The mission hold by SEC requires tireless dedication and exceptional expertise from our dedicated team of experts who care intensely about shielding Main Street investors and others who rely on our markets to ensure their financial futures.
Whether you are selling and trading securities and offering advice to investors – including, for example, brokers, dealers, investment advisers, and exchanges – you must treat investors fairly and honestly. Then you will be highly protected by SEC. Who has returned over $1.2 billion to harmed investors during our past fiscal year due to our enforcement actions against wrongdoers?
Under an internationally recognizable legislative and regulatory framework, Wealthface is highly supported by ADGM to facilitate its regional and international expansion. The new financial arrangements and rules structure is comprehensive in scope, crossing various regulated financial services, including asset management, banking, and insurance businesses. Moreover, ADGM, including FSRA, will guarantee that its business-friendly conditions operate in line with global best practices, acknowledged by major financial centers worldwide.
Highest security standards
Over the last couple of decades, the stock market has made a significant step into the digital world, knowing that this is where the future of investment and trading is headed. This shift has increased interest in stock trading among the younger generations and created seamless, easy-to-use interfaces and unprecedented accessibility, but it comes at a hefty price. It has made investors and traders sensitive information, such as names, addresses, card numbers, and private financial details, vulnerable to being hacked and stolen by online predators. Wealthface recognizes the threat that this action causes and its implications on clients' lives and their trust in the company, which is why Weathface uses the highest forms of data security available out there to ensure that all the information is carefully encrypted and securely stored away from the hands of those who may misuse it. Every bit of data from trading information to account passwords is smoothly transmitted between our servers and your web browser with no window of opportunity for cyberthieves to attack, thanks to our 256-bit SSL certificate, widely regarded as the most prestigious, safe security system available. Wealthface also promises to constantly update its cybersecurity strategies whenever more advanced security systems emerge.
Wealthface
smart financial tools will help you shape your financial future.
Check out this graph of our aggressive portfolio