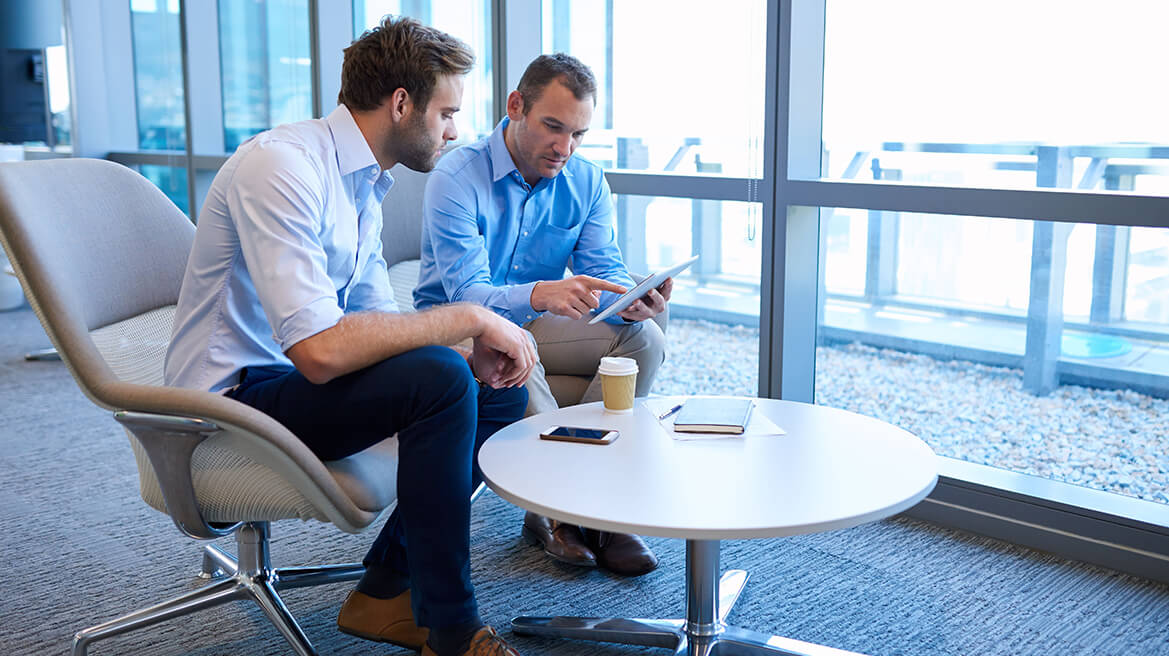 Why is it Important to Find the Right Financial Advisor?
Everyone hates to spend money on things they think they can perform themselves. A lot of second-hand information floating around in the market makes people feel the same about financial advisors. Why should I pay a financial advisor when I can manage my investment account myself? People regularly contemplate whether it is beneficial to hire a financial advisor or not.
Well, let's take it in this way.
If a person falls ill, they usually visit a chemist to buy some regular medicine. Most of the time, this works out. But what if the illness persists for long? In such cases, people visit a doctor as they know the best when it comes to health. Similarly, for all legal matters, we have lawyers as our experts. Consonantly, an expert with relevant know-how to deal with all the financial matters is a financial advisor.
With a plethora of financial instruments available these days, it becomes difficult and risky to plan the investments without having complete knowledge about the same. A financial advisor fulfils this gap through their sound knowledge of finances and regular watch-eye on different invent products.
Who exactly is a Financial Advisor?
Financial advisors are experts in providing a wide array of financial services and guidance on how, where and when to invest. Their advice could be for a wholesome financial plan or individual investments made for larger financial independence. These experts have generally certified with courses like CFP, CFA, CPA, PFS, RIA etc.
Why should you seek expert financial advice?
Most people are satisfied with what they earn and try to live within their means without any unmanageable debt. However, everyone has to plan and budget their different stages of life and make sure it is going in the right direction. With a vast pool of information available around us, it becomes difficult to understand the intricacies of every financial instrument. That is where a financial advisor helps their customers through his expertise and their requirements. He/she helps you plan your finances as per your needs and budget and explains to you various pros and cons of your investment account for better financial independence.
What are the benefits of engaging with a financial advisor for your investment and financial planning needs?
Understanding your investment needs and drafting a financial plan
A financial advisor understands your needs, future goals and accordingly draws a short-term and long-term plan of action to follow to achieve better financial independence.
A financial advisor undergoes several kinds of training and carries various certifications in order to provide you with the best information to build the most suitable portfolio as per your financial goals. Not only this, he/she also helps you to keep track regularly of your investment account to provide you with the best benefits.
By smart, we mean Specific, Measurable, Achievable, Realistic and Time-bound goals. A financial advisor chalks out a financial plan keeping in mind various factors such as income, the expectation of return, budget and more.
Helping to choose an ideal path to be financially fit
A financial advisor helps you to choose specific investment options based upon your risk-return requirement to avoid any wasteful expenditures. He/she helps you examine your financial situation and health, thereby pinpointing the weak points that need strengthening.
Regularly monitoring a portfolio
A financial advisor regularly monitors and reassess the investment account of its clients and rebalances the same to ensure an alignment of your investments with your financial goal.
Revising portfolio from time to time
With changing market situations and needs, it becomes of utmost important to review and reallocate your funds in suitable assets. A financial advisor keeps a track of these events and suggests revisions based on the same.
Of late, behavioural psychology has also become an important factor to be considered while profiling an investor. Therefore, engaging with a financial advisor helps people to eliminate biases related to human emotions. They help investors to act rationally even in situations that are a little panicking. As per reports, almost 75% of investors suffer unnecessary losses because of wrong decision making, mostly because of emotional bias. A financial advisor is an unbiased third party to offer the best advice in such cases.
Managing personal finances is not rocket science. But managing it without proper know-how and lack of experience can prove to be fatal. Therefore, choosing the right financial advisor is always crucial to the success of any financial plan. Look out for a financial advisor who Is unbiased and puts your interests first. He/she must be able to advise and take appropriate decisions under different market conditions.
Wealthface is a new-age FinTech platform that acts as a one-stop investment management platform for its users. Our team comprises individuals having years of experience in handling the personal finances of our clients. Our services are proven efficient and affordable for all kinds of investors, regardless of financial status, geographic location, gender, and age group. We act as a fiduciary advisor for our clients by keeping their interests first and resolving any conflict of interest that exists between the broker and the client by delivering specially tailored services in a fully transparent manner. We, as a team, are always ready to reach out and make your financial life a brighter and wealthier one.
Choose wisely, after all, it's your money.
Wealthface
smart financial tools will help you shape your financial future.
Check out this graph of our aggressive portfolio