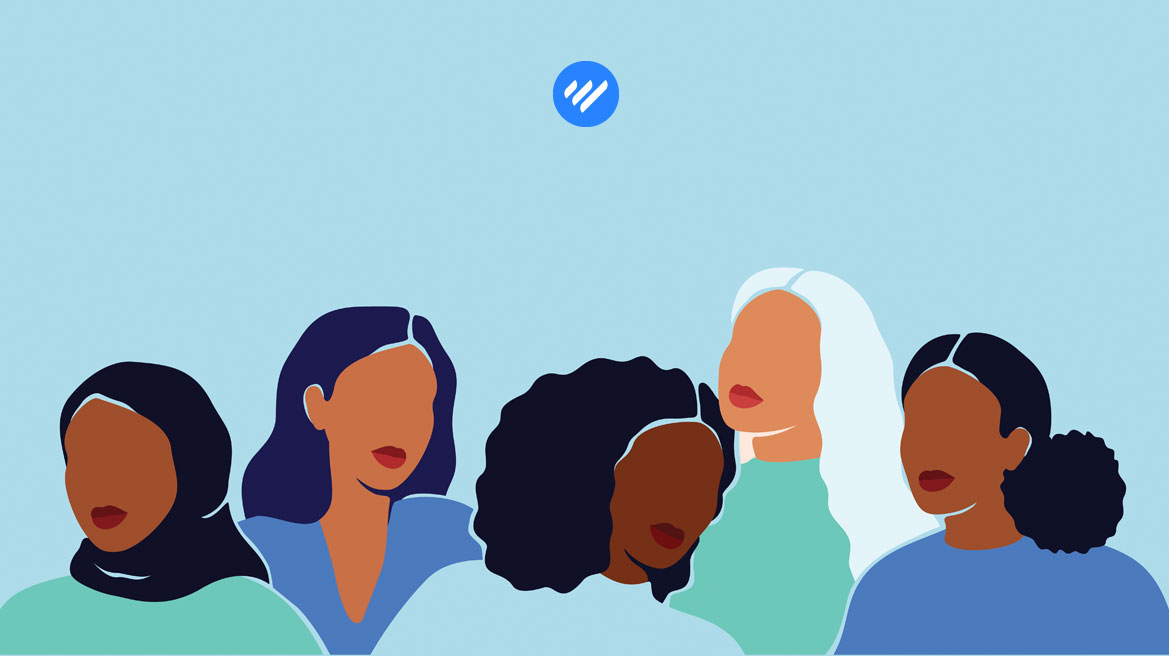 Articles
Investing
Magazine
Personal Finance
World
Women: The Top 10 women in the Financial Industry
March 8 is the day to celebrate Women by celebrating women's participation in the workforce and their contributions to the world as a whole.
Working women have come this far from being seen as "better than two men in many cases and not half of the cost." Therefore, to honor women in the financial industry, Wealthface chose 10 at the top of their game. Read on to discover the 10 most powerful women in the financial sector.
Here are our top 10 women in the financial industry:
1- Abby Joseph Cohen – Partner/ Sr. U.S. Investment Strategist, Goldman Sachs
As one of the world's most prominent economic analysts, Abby Joseph Cohen is known in the financial industry for her daring call to the U.S. stock market.
Adding to her power is her role as partner and chief forecaster for Goldman Sachs (NYSE: G.S.), perhaps the most revered and vilified firm to survive the recent economic crisis.
Cohen was notably bullish on tech stocks in 2000 and on the U.S. stock market in 2008, and critics point to her inability to predict either a dot com bubble or a housing bubble bursting. These criticisms are making her projections lightening the bars for discussion.
But if her calls have always been right, one thing is sure: Cohen and Ben Bernanke, Warren Buffett and Bill Gross are on the list of financial voices that any investor pays attention to.
2-Indra Nooyi- Former Chairman/CEO, PepsiCo
Indra Nooyi was the fifth CEO in the 46-year history of PepsiCo.
Born in India, Nooyi is one of America's most influential executives, primarily due to her role as a female CEO who often appears at PepsiCo events wearing a sari.
"Being a woman, being a foreigner, you must be smarter than anyone else," Nooyi said.
Since taking over the position in 2006, Nooyi has driven Pepsi to take bold (and controversial) risks, including a foray into "healthy for you" foods. Unsurprisingly, this is a significant departure for a typically drink-centric business.
After Tropicana's acquisition, Quaker Oats, and Russian dairy Wimm-Bill-Danny, Nooyi came under fire for what some see as a losing strategy. Nooyi's reaction, according to the Wall Street Journal: "We're sure we're going to reinvent the cola market in the right way."
3- Mary Ma – Founder, Boyu Capital LTD
After serving as CFO of Chinese tech giant Lenovo and managing director of private equity company TPG Capital, Mary Ma recently announced that she was leaving TPG to set up her own China-focused private equity firm, Boyu Capital.
The private equity market in China is fast-growing, dynamic, and lucrative. Ma's fund will go head-to-head with some of the most famous private equity companies globally, including Blackstone, Kohlberg Kravis Roberts & Co, and its former employer, TPG Capital.
4-Lubna Olaya-CEO/President, Olayan Financing Company
Since 1986, Lubna Olayan has served as CEO and President of Olayan Financing Company (OFC), the Olayan Group's Saudi arm, which in turn is one of the largest companies in Saudi Arabia.
OFC is one of the most prominent investors in the Saudi and regional capital markets. In December 2004, Olayan was elected by the Board of Directors of Saudi Holland Bank. She was the first woman to join the Board of Directors of a publicly-traded company in Saudi Arabia. Also, she is a non-executive member of the WPP Advertising and Communications giant board.
Lubna Olayan is also a promoter of the sustainable corporate process in the MENA region. She is involved in the World Economic Forum and serves on the Arab Business Council and Women's Leadership Initiative.
5- Ana Patricia Botín- CEO, Santander UK
In 2010, Ana Patricia Botin was appointed CEO of Santander UK and became the first female CEO of the U.K. bank.
As the daughter of the Santander Company president, Boutin was charged with restoring the credibility of the bank's customer service and withdrawing the initial public offering.
By doing so, she can prove that she deserves to succeed her father and continue to run Santander's 115-year-old family company.
6-Mary Callahan Erdoes-Chief Executive Officer, JPMorgan Chase Asset & Wealth Management
Mary Callahan Erdoes is the Chief Executive Officer of JPMorgan Chase's Asset & Wealth Management division, one of the world's largest and most valued investment managers and private banks, with $3.4 trillion in client assets and a 200-year history of trust to businesses, regime, organizations, and individuals. Since joining the firm 20 years ago, Erdoes has held senior positions across Asset & Wealth Management until becoming its CEO in 2009 and joining the JPMorgan Chase Operating Committee, its senior management board.
7- Carrie Tolstedt- Sr. V.P. of Community Banking, Wells Fargo
In 2007, Carrie Tolstedt was named Senior Executive Vice President of Community Banking at Wells Fargo, with 6,600 branches and 120,000 employees in 39 states and the District of Columbia.
"Some think of power as force or authority," she said at a dinner of acceptance. "I see power not as strong, but as capacity. Our capacity to perform effectively. Our capacity to use our influence and knowledge. Our capacity to mobilize the energy of others and the capacity of others."
She has been with Wells Fargo and her predecessors for 20 years and was appointed U.S. Banker's Most Influential Women in Banking for 2010.
8- Abigail Johnson- President, Fidelity Investments
Abigail Johnson may have been born into a wealthy family — the company of her father, Fidelity Investments, one of the world's largest mutual fund companies — but she always had to succeed.
After earning an MBA at Harvard University and a short period as a consultant at Booz Allen & Hamilton, Johnson entered her father's firm as a stock analyst, the bottom of the Fidelity ladder.
Today, it oversees Fidelity's customer-focused and client-focused companies, including Fidelity Institutional, Personal Investment, Workplace Investment, and Fidelity Institutional Services.
But with Fidelity's chief executive, Edward C. Johnson III, in the 1980s, and no public succession plan in place, it is speculated that Johnson is poised to take on the company's top management role.
9- Gail Kelly- CEO, Westpac Commercial Bank of Australia
Gail Kelly is regarded as Australia's 39's most prominent businesswoman and was the CEO of Westpac, the second-largest bank. But she is retired now.
Kelly started her banking career as a teller, earned an MBA while pregnant with her oldest daughter, and continued her impressive career as a men-dominated industry leader. She has enjoyed a fast-track banking career, mainly due to her management abilities and remarkable success in enhancing banking profitability and raising the bank's assets.
But her dramatic rise was not without controversy. Increased interest rates on loans from her bank, along with a move to send offshore jobs, have provoked much disdain from the Australians.
10-Christine Lagarde- Managing Director, International Monetary Fund
As French Minister of Economic Affairs, Business, and Welfare, Christine Lagarde was a top official in Europe's most strong economies.
But with her appointment as the new chief of the International Monetary Fund (IMF), she has become one of the most influential global finance people.
Lagarde was at the forefront of the Greek bailout talks and is known for its strong emphasis on fiscal responsibility, but has been blamed for mishandling the European debt crisis from the outset. She has recently urged the European Central Bank to take further steps to stabilize the Eurozone economy.
With French banks holding the highest exposure to Greece — an approximate €65 billion held by the Bank for Foreign Settlements (BIS)—Lagarde faces unprecedented turmoil in Europe that presents challenges to the IMF, the European Union, and the European Central Bank.
Finally, women are also much more likely to feel that prioritizing work – life balance — including engaging in flexible work programs such as maternity leave and flexible work schedules — will compromise their ability to excel at work.
Wealthface
smart financial tools will help you shape your financial future.
Check out this graph of our aggressive portfolio