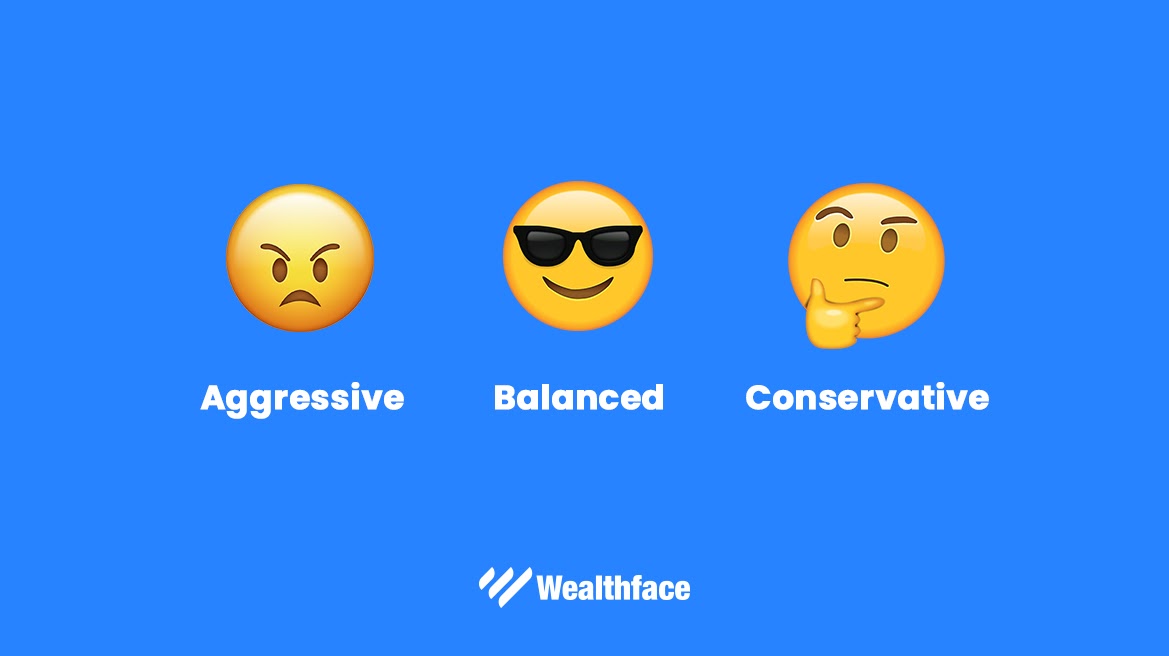 What's Your Investment Style?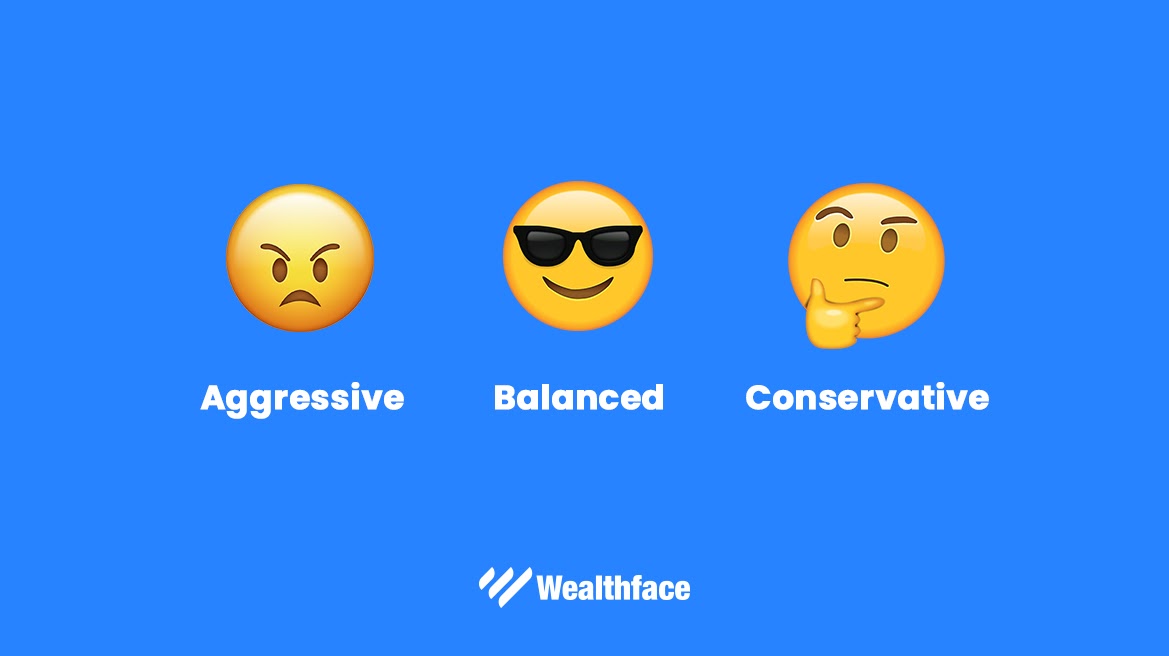 First things first, a thought to keep in mind is that investors usually come in three types: aggressive, balanced, and conservative.
You may or may not know which one you are, so let's dive in the details and understand each one.
So what is the difference exactly? Each one has a different risk appetite and also differ in the amount of time each wants to spend in the market.
Now, let's dig deeper into each of the types. They may not be right for everyone, so adjust them according to your own needs and goals.
Aggressive Investor
This type is suitable for an investor with a higher risk tolerance level and a longer time horizon. Time horizon is the length of time before you want your money returned. Generally, this is longer than 10 years for this mindset.
Aggressive investors tolerate market volatility; which we also call market swings. They allow volatility while hoping for much higher returns.
In simple words, the more stocks you have, the longer the investing period should be.
Aggressive investors need a time limit of longer than 10 years to invest so that they can have a higher allocation of stocks and riskier investments.
Moderate Investor
Portfolio A moderate portfolio works for you if you have a medium risk tolerance and a time limit of longer than five years. In this case, you'd be willing to accept some market volatility in exchange for high returns.
Most investors tend to fall into the moderate mindset. If this is you, it means you want to achieve good returns but are ready to take high levels of market risk.
Conservative Investor Portfolio
A conservative mindset is best if you have a low-risk tolerance. You'll also need a time horizon that extends past three years. Conservative investors are willing to accept minimal risk levels. They prioritize the preservation of capital over growth or market returns.
That said, a conservative investment portfolio will have a large proportion of low-risk, fixed-income investments and a small one of high-quality stocks or funds.
There are no two investors that are alike, and market volatility varies depending on the way you have built your portfolio. If you need some assistance, our experts are online to guide you 24/7.
Now which strategy grows your wealth faster?
Trading will most likely get you results in the most wealth accumulated over the long run; that brings us back to the aggressive portfolio.
Usually long-term investors tend to build diversified portfolios of assets and keep them through the ups and downs of the market. What is a diversified portfolio and why is it important? A diversified portfolio is a portfolio composed of investment products with different risk levels and yields, which lowers the assumed risk and leverages a significant percentage of the variability of the portfolio performance.
Diversification allows you to lower the risk factor by focusing on many markets at a time. It's also important to consider your estimated withdrawal date when selecting your portfolio's asset allocation.
Diversify & Earn The Wealthface Way
What's more interesting on Wealthface is that you can now purchase high-value shares and ETFs at a low cost with our fractional shares solution. In other terms, you can buy expensive stock that you know will perform well, with any amount you like since this tool allows you to buy a fraction or a portion of a share instead of a whole share. You'd be buying for less money and that is a real game changer!
How does Fractional share work? A fractional share works almost like a normal share. When the full share's value goes up by 30%, so does the fractional share. Dividends are paid to shareholders depending on the number of shares they own. If you own half a share, you get half the dividend payment.
The advantages?
You can buy part of a stock even if a full share is too expensive.
You control how much money you want to spend on a stock.
Fractional shares allow you to build your portfolio even without requiring a significant chunk of change to invest.
This potentially allows your money to participate in the stock market for a longer period.
It also helps you buy the stocks you want to hold in your portfolio, not just the ones you can afford and that leads to a better chance of diversification. A win-win situation.
Wealthface trade makes you face all your trading fears with a single fingerprint.
Head to Wealthface Trade & #LetsGetTrading
Wealthface – Your online investment solution
Wealthface is a one-stop online investment company that services all kinds of investors. It provides affordable high-quality investment products and services, tailored to each type of investor, and delivered at a low cost in a fully transparent manner. The company plays the role of a Fiduciary investment advisor, which means it always puts the client's interest first.
Wealthface
smart financial tools will help you shape your financial future.
Check out this graph of our aggressive portfolio