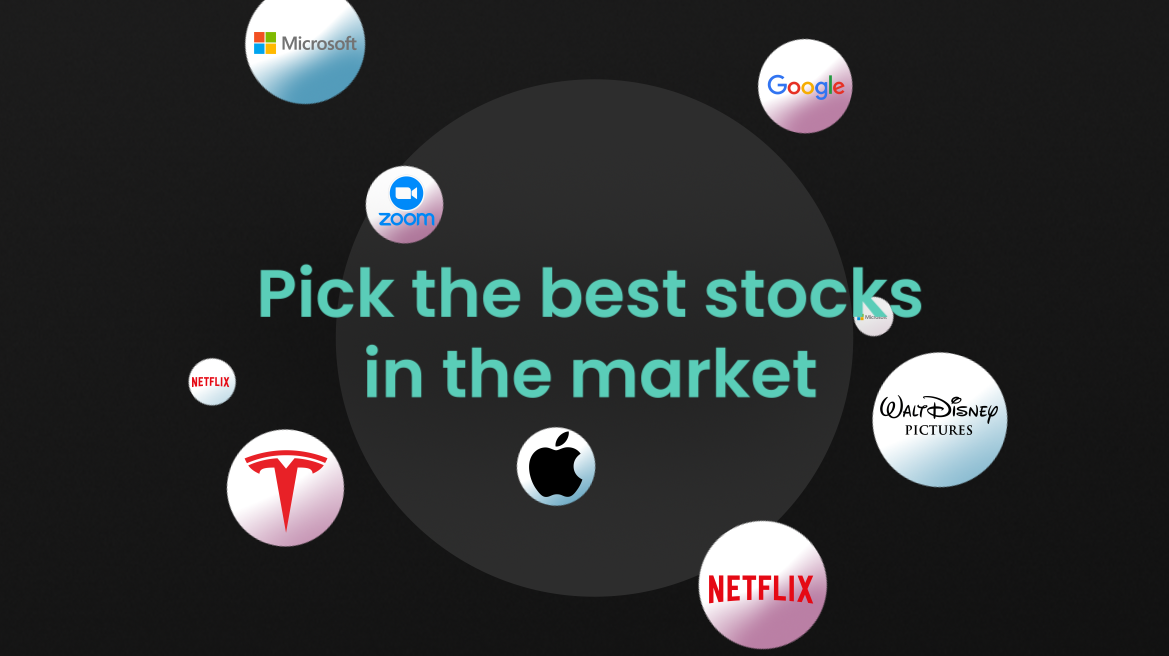 Articles
Investing
Magazine
How to Select Outperforming Stocks in Sectors & Industries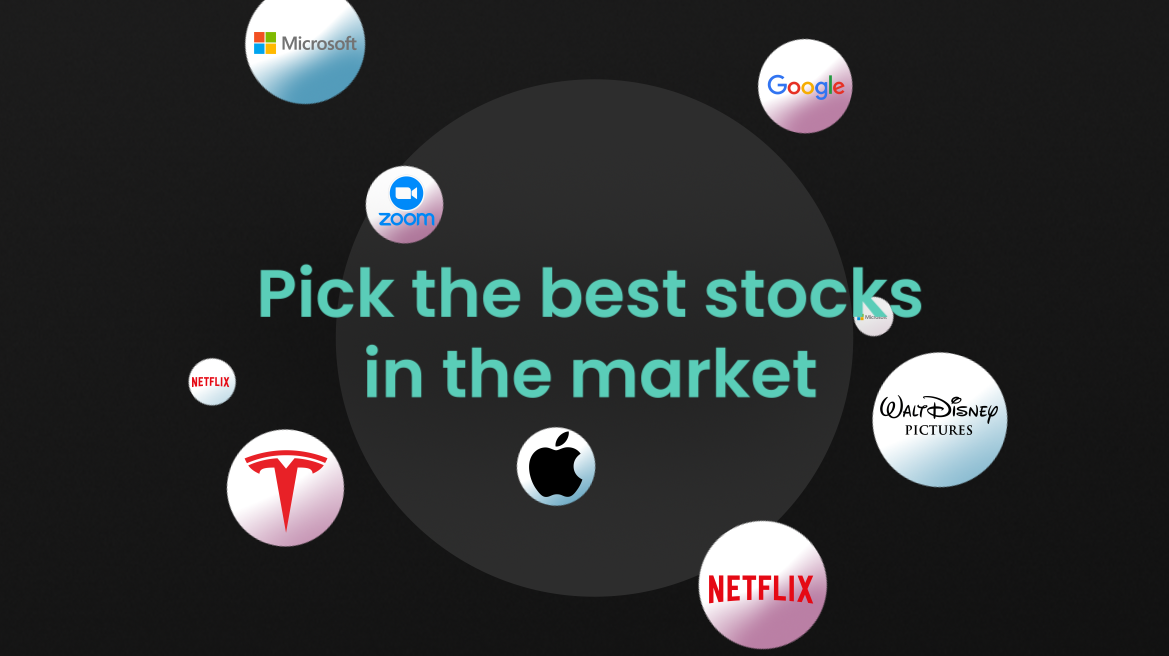 Choosing the right stocks in any industry will be a delicate balance of many factors.
Research and careful timing can combine to make a series of smart choices, but there are always a few parts that are simply down to luck.
So how can investors know which industries and sectors to invest in?
And how can you choose outperforming stocks within those?
First, make sure to identify the sectors that are performing better than the general market.
Identify which sectors are leading the market higher in an uptrend, then choose the stocks performing the best in those specific sectors.
Research and seek out trends using multiple different time frames within each sector and stock analysis.
Stock screening is one of the best tool you can use to analyze the stocks.
Then select and invest in the stocks that perform best within the sectors that perform the strongest.
Interested to learn more?
In this article we will take a look at tools and tips to help you make quality investments in outperforming sectors and industries.
Wealthface Can Help You Pick The Best Stock In The Market! Signup Now!
Factors That Can Affect Stocks and Sectors
One strategy for identifying outperforming stocks is the top-down investment strategy.
This approach is based on analyzing the state of the economy and the relative strengths of different financial sectors within it.
After identifying the strongest sectors, savvy investors can then select the strongest stocks within those high performance sectors.
This is a good way to maximize returns on those investments.
When the economy is performing well, investors can choose both high performing sectors and high performing stocks within them.
This uptrend is called a bull market, and is the right time to choose stocks that have the potential to net you a huge profit.
When the economy is not performing well, in a downtrend called a bear market, there are usually still specific sectors and companies within them that continue on an upward trajectory.
So investors can earn returns that outpace the market by jumping onto the hottest sectors that are leading the market higher.
Looking At Multiple Time Frames
One key part of researching which stocks will outperform the market is to consider each sector and stock using multiple time frames for analysis.
Charts can help investors gain a better understanding of a sector's long and short term potential growth.
Investors should consider how long a trend has been around, and just how steep the growth of the curve is for that particular trend.
Primary, intermediate, and short-term trends can all provide different outcomes for sectors on the rise.
By analyzing multiple time frames simultaneously for any apparent trends, you can reduce the risk of false results.
While a monthly chart may reveal an uptrend, a daily or weekly chart may show a correction.
Look out for the primary trend and use data from multiple time frames to determine whether the trend is lasting, or starting to falter.
Long term analysis charts are particularly useful for getting a bird's eye view of the larger trend patterns.
Use intermediate-scale and short-term charts to help figure out more precise exit and entry levels.
There are several factors that can help you choose the right outperforming sector.
Charting across multiple time frames and utilizing technical analyses can help you perceive which sectors are in an uptrend.
Some sectors, such as the healthcare, technology, and consumer discretionary sectors, tend to perform better than other more variable options.
When the market is in an uptrend, investors will want to find the sectors that perform the very best.
For instance, if there is a 4% rise in the overall market, you will want to invest in a sector that is 12% up, a marked outperformance over the general market.
Analyzing different time frames can help to pick sectors that will continue to perform well over longer time periods.
Choosing several top sectors helps create beneficial diversification in your portfolio, which can minimize your risks and maximize your returns.
Another useful approach is to look at charts for corresponding ETFs or exchange-traded funds.
ETFs can reveal the relative strengths of the trendlines of particular sectors and their lasting potentials.
For example, you could look into an ETF that tracks the health care sector.
Technical analysis of that ETF's price action can provide useful insight into the total state of the health care sector, as far as trends go.
Picking the Right Stocks
Picking the right stocks within the hottest sectors is not dissimilar from choosing the right sectors themselves.
Once you have identified an uptrend in an outperforming sector, you can select the best stocks within that particular sector for the greatest rewards.
While it would be fairly reasonable to simply buy a variety of stocks from that sector, a better approach is to look at analysis charts that can help determine which stocks will outperform within the rising sector.
Just like with your sector research, you will want to look at individual stocks over multiple time frames to get a sense of which stocks will continue to trend upward.
Try to identify stocks with the greatest price appreciation over multiple time frames; those are the ones you should add to your portfolio for the greatest returns.
Helpful Tools for picking a stock
All of the research and careful consideration required to seek out and identify the hottest sectors and the outperforming stocks within them can be extremely arduous and time-consuming.
Luckily, there are helpful tools available that mean you don't have to do all of this research yourself. Take, for instance, the Wealthface app.
With Wealthface, you can select the top stocks in sectors and industries, compare stocks in the same sectors and industries and choose the best performing ones.
Save time by using the app- no more searching for the best stocks and scouring the news for relevant information on which stocks to choose.
With Wealthface, you can easily select the top stocks in the hottest sectors and industries. And you can compare individual stocks in the same sectors and industries to identify the best performing ones.
Final Thoughts
As a savvy investor, you will want to take the time to locate and identify the strongest contenders in the market, the sectors and industries that are a cut above the rest.
Looking for trends among sectors across multiple time frames can help ensure that an uptrend is not just a blip in the system.
Once you have identified the hottest trends on the market, you will want to use the same approach to select the best individual stocks within each sector and industry.
Using the Wealthface app, you can easily seek out and find the most up to date trends about the best performing sectors and stocks.
That way you will be sure to reap the rewards as your stocks rise above the market. Wealthface makes this type of analysis seamless and easy.
Wealthface
smart financial tools will help you shape your financial future.
Check out this graph of our aggressive portfolio