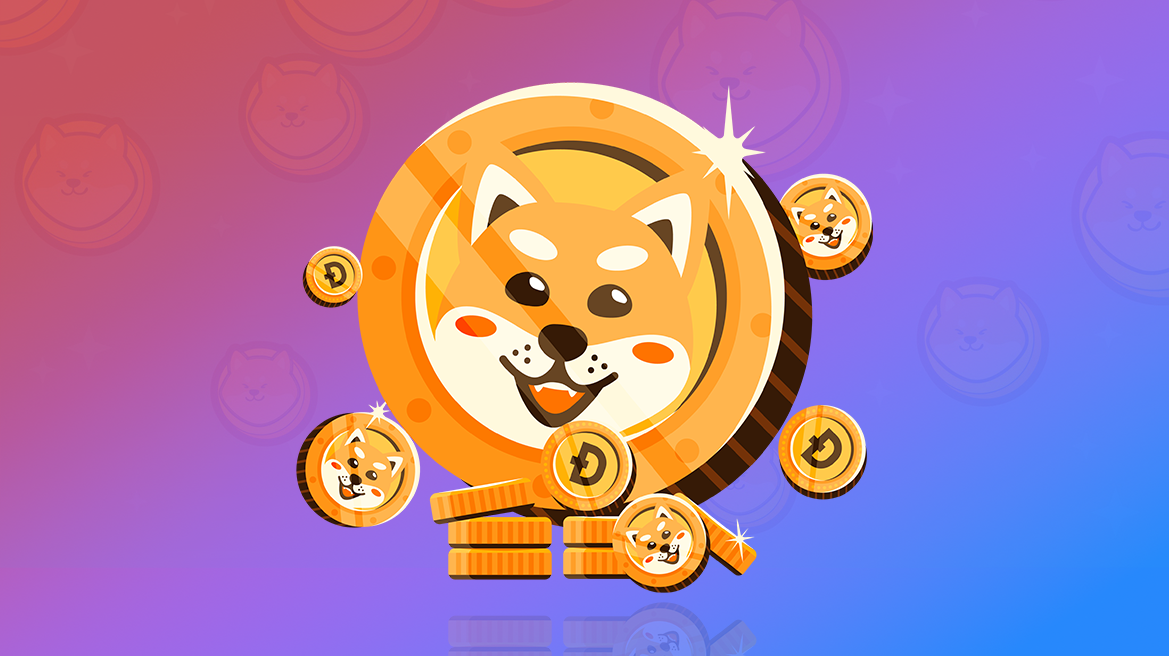 Is Shiba Inu a Good Investment in 2023? (SHIB)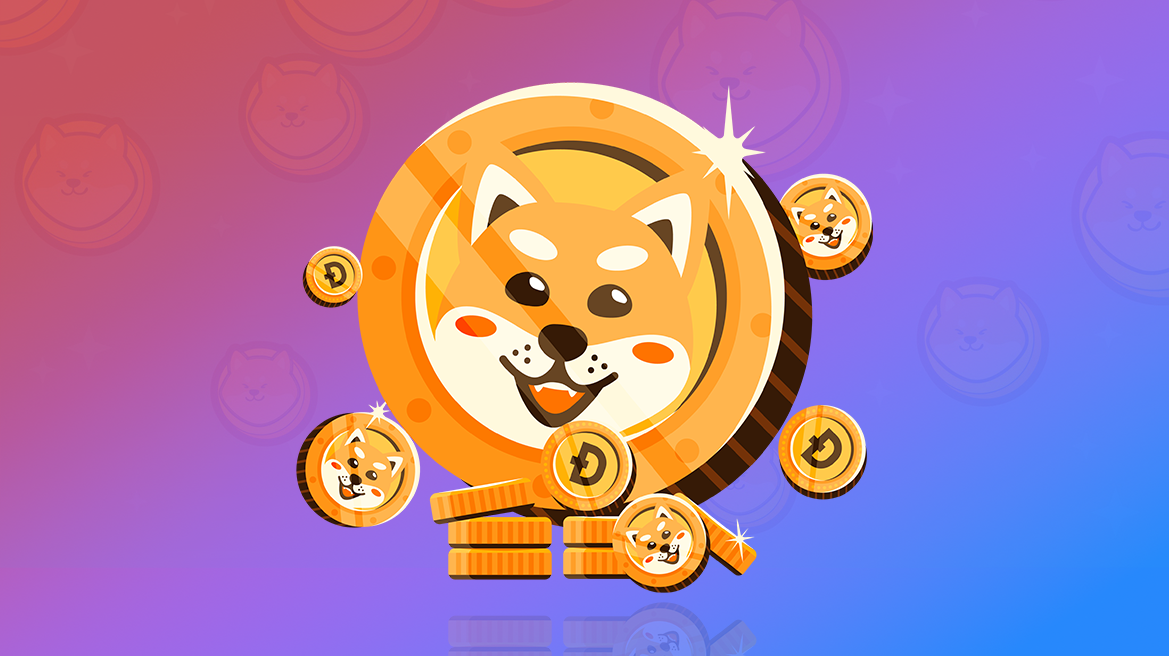 Is shiba inu a good investment?
This question is frequently asked due to the popularity of this coin, and the answer to that is: Yes, SHIB is a good investment. This is because Shiba Inu is the second-largest meme coin and ranks closely with Dogecoin in the meme coins category.
Nevertheless, Shiba Inu is built on top of Ethereum, which means it can take advantage of smart contracts to create much more advanced applications, like DEXs and NFTs.
Before going deep to show how Shiba Inu is a good investment, we need to define what SHIB is, how it works, and why it is an important coin.



What is Shiba Inu?
Shiba Inu is nowadays considered one of the most popular meme coins, it is an Ethereum-based altcoin that features the Shiba Inu hunting dog as its mascot and is considered an alternative to Dogecoin.
But how did it start?
The ShibaSwap platform was launched in July 2021, and the Shiba Inu was founded by an anonymous person named "Ryoshi".
Shiba is an ERC-20 token on the Ethereum network, which allows the developers to build the ShibaSwap DEX and integrate other tokens and NFTs into the platform's ecosystem.
What was significant was that the maximum supply of Shiba was set to 1 quadrillion tokens, which is much higher than most cryptocurrencies. This resulted in Shiba's price being much lower than most assets with similar market capitalizations.
But there's a little detail we need to mention here. Back then, half of the minted Shiba were locked into Uniswap to reward liquidity providers in Shiba pools on the DEX. The other half were sent directly to Vitalik Buterin, the visionary developer who founded Ethereum.
Ryoshi wanted to burn the tokens, hoping that Buterin wouldn't sell them, which would make the Shiba token basically worthless.
By May 10, 2021, Buterin's 500 trillion Shiba was worth billions of dollars!
This is how Buterin realized that an enormous impact in the world can be made with the money and decided to donate 20% of his Shiba split between two charities. This donation was one of the largest ever made with cryptocurrency, and more importantly, brought legitimacy to Shiba.
In addition, Shiba Inu is used for payments, and several major organizations are already accepting Shiba Inu for payments.
All the mentioned features have made SHIB stand out, and many analysts even expect this coin to outperform Bitcoin, Ethereum, and other top cryptocurrencies.
Why should you buy Shiba Inu?
Shiba Inu's recent huge entry into the Metaverse has stolen all the attention. The Metaverse is a promising space for Crypto by which it is expected to hit a market value of $8 trillion by the end of this decade. We're saying this to show you how SHIB is a good investment.
The following is a demonstration of why you should seriously consider buying Shiba Inu:
Performance
Shiba Inu's performance was significant in 2021. It went up by 48,000,000% beating the likes of Bitcoin and Ethereum by a considerable margin. While Shiba Inu has been declining, it has been in line with the overall market.
Essentially, this suggests that once the larger market recovers, Shiba Inu has a good possibility of performing well.
Low Price
SHIB is considered a cheap cryptocurrency in the market. This competitive price attracts investors with low budgets and savings, yet willing to invest in crypto. Moreover, the fact that Shiba Inu has the hype factor, makes investors expect it to do well long term.
Preserving the ecosystem
SHIB has a lot of investments that contribute to its ecosystem. In 2022, Shibarium was launched. It is a Shiba Inu layer-2 solution allowing lower transaction fees for those in the Shiba ecosystem.
Growing levels of adoption
The growing adoption of Shiba Inu by multiple organizations that have global recognition has made this coin stand out. When it was first launched, SHIB was nothing more than a coin, but now many companies are accepting Shiba Inu, like Twitch, Newegg, APMEX, David SW, and AMC Theaters.
Robinhood adoption
Robinhood is known to attract many American investors, and listing SHIB would definitely have a great impact. This could be tracked by the massive rally in the price of Dogecoin, with DOGE ultimately recording gains of 12,000% after it was listed by Robinhood.
Consequently, if Robinhood lists Shiba Inu then we'll witness higher gains in 2022.
Taking advantage of Musk
Elon Musk is known to be a big fan of Dogecoin, Shiba Inu also tends to benefit from Musk's hype whenever he tweets about his dogs. After he bought Twitter, his tweets will surely give a push for cryptocurrencies including Dogecoin, Shiba Inu, and other coins.
Diversification
SHIB helps you diversify a cryptocurrency portfolio. Knowing that meme coins tend to outperform top cryptocurrencies like Bitcoin in bull markets, buying SHIB and adding it to your portfolio would lead you to a profitable diversification.
How to buy Shiba Inu?
After listing the reasons that would encourage you to buy SHIB, you need to know how to buy SHIB.
Most analysts have optimistic predictions, add to it that the many positive developments around Shiba Inu and its ecosystem make analysts bullish that SHIB is a cryptocurrency that could make new highs in the decade.
According to the Wallet Investor, Shiba Inu could be worth $0.000142 in the next 5-years.
Now you must be wondering about how to buy SHIB. Well, to invest in Shiba Inu, you should first register on an online platform that has listed Shiba Inu. If you're a day trader, you can buy and sell Shiba Inu at any time you believe there is an opportunity to enter and exit the market profitably.
On the other hand, if you're a long-term investor, consider holding Shiba Inu over the next couple of years.
Since analysts believe that Shiba Inu is likely to make new highs in the foreseeable future, you would want to invest the money set aside for cryptocurrency investments, especially since its price now is tempting.
Shiba Inu vs. Bitcoin
No one can doubt the fact that Bitcoin is the most famous cryptocurrency, and even people who know nothing about trade and cryptocurrencies have heard about it. This makes it hard for any other coin to compete or beat Bitcoin in the near future.
Although SHIB has been booming lately, its market dominance is less than 1%, while Bitcoin today has a market dominance of 42%. Moreover, Shiba Inu had a market capitalization of $11.59 billion, which is really little compared to Bitcoin, which currently has a market capitalization of $731.26 billion.
Interesting Read: Can You Retire on Bitcoin Alone?
However, there are many reasons to invest in Shiba Inu instead of Bitcoin. While Bitcoin has a bigger market capitalization and is more established than Shiba Inu, Shiba Inu has several advantages, as mentioned above, that make it a better investment than Bitcoin in the long term.
One important feature is that Shiba Inu is much cheaper than Bitcoin, thus it can be bought by many investors who don't have the fortune to invest in cryptocurrencies. Another essential reason is that Shiba Inu takes more advantage from hype than Bitcoin.
Besides, Shiba Inu Metaverse has a promising hype going into the future in both the short term and the long term. Unlike Bitcoin, which doesn't rely on hype and is expected to remain as it is.
Yet, even if SHIB is expected to keep going up, the predictions that it might outperform Bitcoin stay uncertain.
Is Shiba Inu safe?
Shiba Inu is, after all, a digital currency which keeps it away from total safety, but its gains are promising. In other words, SHIB is a high-risk high-reward investment.
It's also hard to ignore the security risks deriving from putting your money in cryptocurrencies, especially anonymous projects like ShibaSwap because the code may allow the developers to scam investors out of their cryptos.
On the other hand, SHIB is built on the proven Ethereum blockchain, making it relatively safe from attacks. Add to it that the growth in adoption makes it hard for Shiba Inu to lose relevance and go into obsolescence.
In conclusion, just like buying any coin, if you want to stay on the safe side, make sure only to buy SHIB from reputable cryptocurrency exchanges, then store your Shiba Inu in a secure cryptocurrency wallet, and most importantly, never leave your cryptocurrency coins on an exchange for so long.
Bottom Line
In final words, it's absolute that Shiba Inu is one of the high potential cryptocurrencies and is considered a good investment in 2022. This is simply because SHIB has the hype, and it is also getting into high-growth aspects of the crypto market.
Shiba Inu is still in its early days but is carrying high expectations. As mentioned previously, analysts predict that Shiba Inu could grow significantly from its current price going into the future.

So, after you read this, are you considering investing in Shiba Inu?
Wealthface
smart financial tools will help you shape your financial future.
Check out this graph of our aggressive portfolio