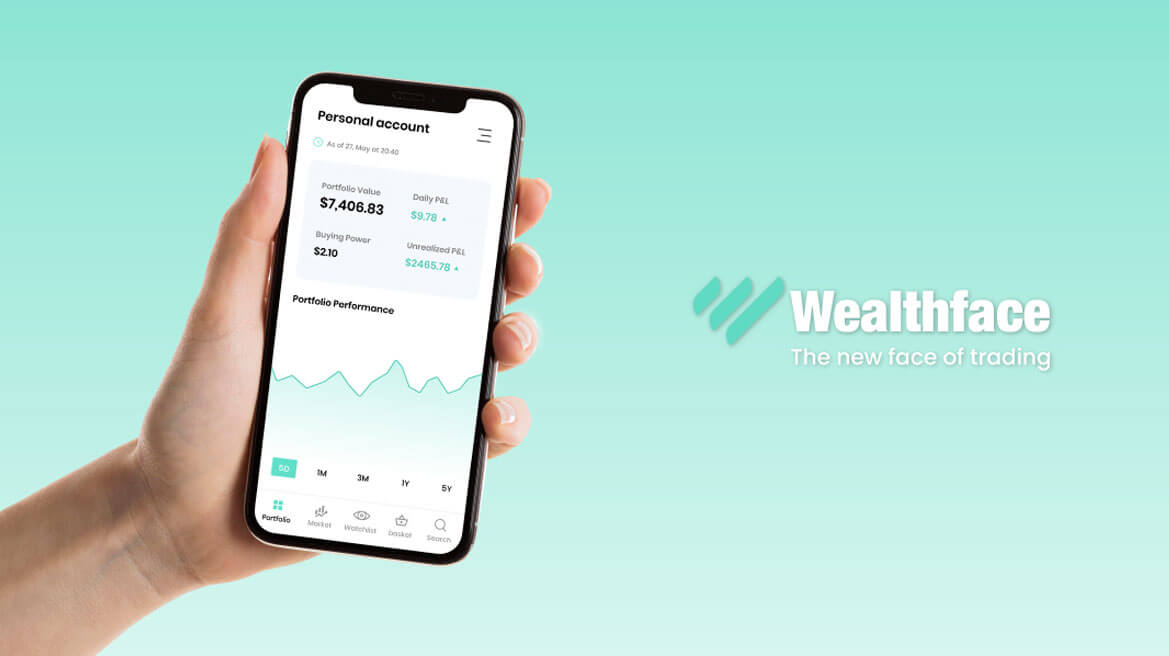 Wealthface: Launching a Low Commission Trading App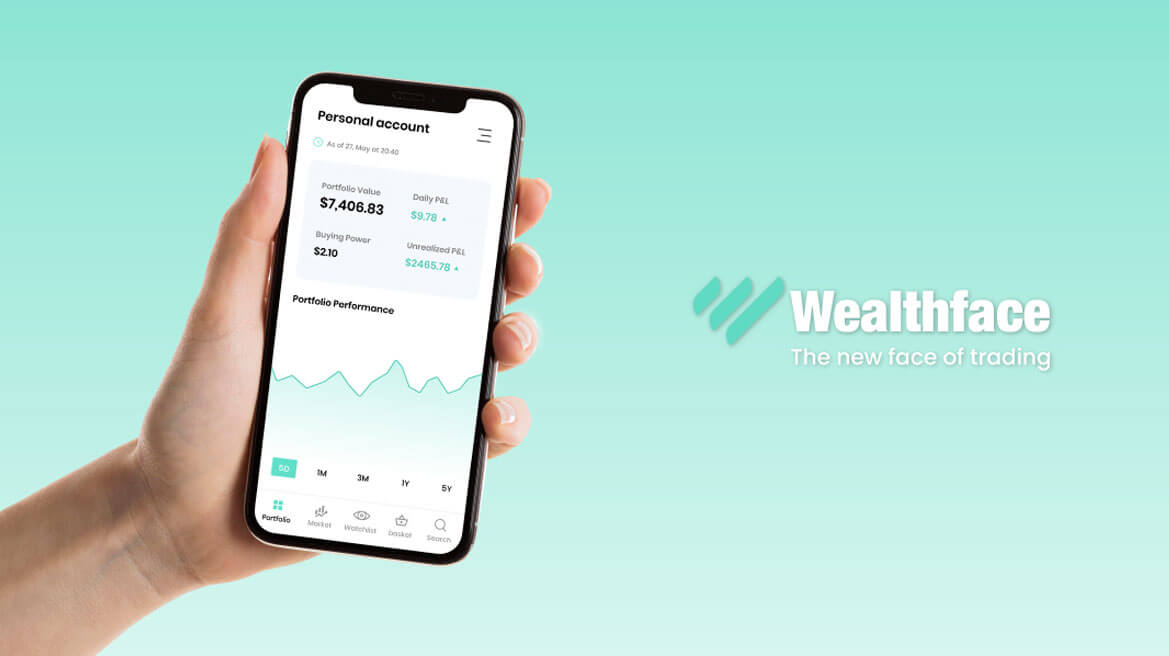 The New Face of Trading is now available with low commission and $0 account opening fees with no monthly subscription like other Trade platforms!
We know about all the questions and thoughts going around in your head about trading in the digital world, whether about the future of trading, costs and fees, the extent of risks, or your account's security when going online.
Wealthface App is finally here to respond to your expectations and eliminate all your fears, providing the solutions for safe trade; and making it easier than ever before at the lowest costs without any unexpected fees.
Wealthface Mobile Experience
On Weathface's mobile Trade App, you can trade stocks (including fractional shares) and ETFs. With this advanced platform, you are able to buy and sell over 6000+ stocks in just a few taps. There are no account minimums. Just a simple and secure stock trading platform that allows you to buy stocks like Netflix (NFLX), Facebook (FB), Amazon (AMZN), Google (GOOG), Apple (APPL), Zoom (ZM), and many more.
The mobile App is beautifully designed, simple to use, and backed with online updates. Whether you are a beginner or an expert, you will get an intuitive and easy way to invest in the stock market.
What are the benefits you'll get with Wealthface?
Wealthface uses technology and human expertise to come up with an exclusive experience to provide easy and simple trading solutions at a very low cost compared to traditional banks and brokers.
Fractional Shares Solution
Simple steps will allow you to start investing at low fees equal to $1 and will help improve portfolio outcomes, reduce volatility, and enhance diversification.
Low-Commission Stock Trading
We'll enable you to access the stock market at a low cost instead of paying heavy commissions fees.
Basket Building
Now it is possible to build your own customized basket of multiple stocks or ETFs that will help you reduce the risk through diversification. In a very simple and easy way, you can select the number of stocks of your choice and decide the allocation percentage that you want. Then, all you have to do is enter the amount you choose, like $5 for example, and start trading instantly.
Safe and Secure Trading
Investing with Wealthface requires us to take several measures to protect your account and investments. Accounts are SIPC protected in case of insolvency.
You'll also benefit from fast and safe onboarding, where all the data and information are encrypted using the highest security standards.
Unlimited Real Time Trading
No more delays in the market updates since you will be able to trade your shares during market hours, and stay on top of the real share price.
We're talking about unlimited trades where you can proceed in trading your stocks and shares without a restricted number.
Factor Based Trading
It's your time to set a strategy of your choice and analyze it to select your portfolio, rebalance it, and execute it directly to the market using factor-based templates.
No Subscription Obligation
There is no need to subscribe to be able to trade. We give you the option to decide whether you want to subscribe or not, without putting you under any pressure of monthly mandatory subscriptions.
Zero-transfer fees
You'll be able to begin with instant trading once your account is funded without any wire transfer fees since we have worked on every process to make it affordable for you.
Sharia Compliant filter
We offer you the option to activate and filter your shariah compliant stocks so you can build your own Mahfaza Halal Investing portfolio, based on your beliefs.
Who is Wealthface Trade Made For?
Wealthface Trade is made to offer investors and traders, of varying income brackets, the opportunity to invest and trade in thousands of stocks, an option typically unavailable for retail clients.
Wealthface is regulated by the U.S. Securities and Exchange Commission (SEC), and ADGM's Financial Services Regulatory Authority (FSRA). Furthermore, its recent partnership with the US heavyweights "DriveWealth" will enable Wealthface clients to trade US stocks at a low cost instantly.
Mark your mobiles on set and get ready to download the user-friendly platform available as Web and App (Apple Store & Google Play Store), offering you the possibility to trade with a low commission of $1 per trade.
Wealthface
smart financial tools will help you shape your financial future.
Check out this graph of our aggressive portfolio