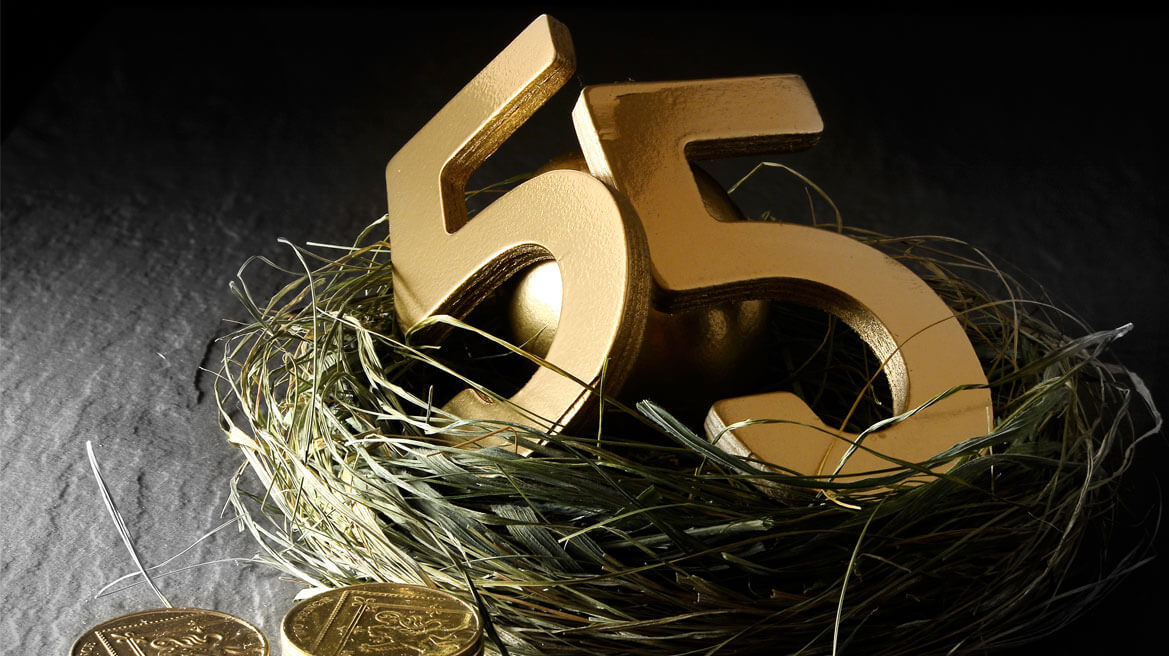 What is a Good Pension Pot At 55: All You Need To Know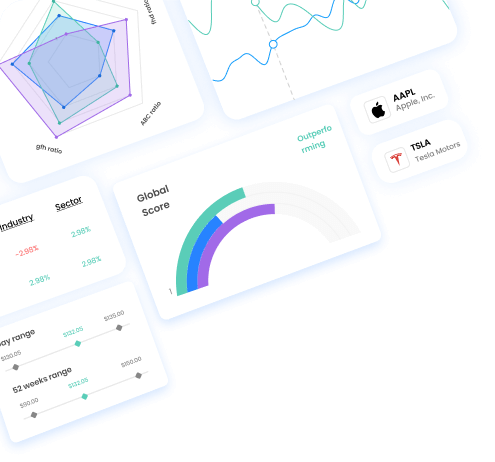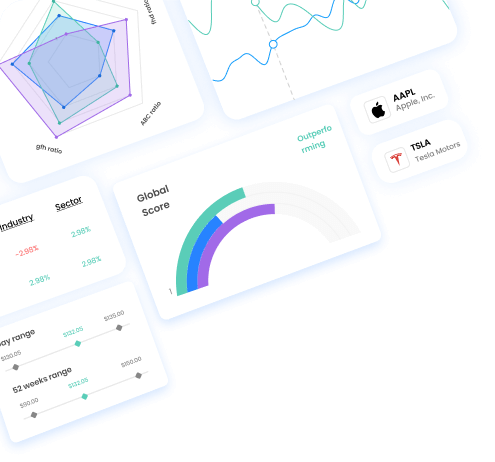 Regulated by FSRA & SEC
0% trading commission
Get $50 for free
Buy any stock with $1
Access AI Analysis
Monitor stock scoring
Select portfolio strategies
Access real market price
Retiring at 55 and just living the final phase of your life in a relaxed and calm manner is what a lot of people dream about.
After all, if you can live out the last 20-30 years of your life without worrying about the daily grind of a workday, it will be really wonderful. In fact, a lot of us suffer through the daily grind so that we can retire at 55.
Guess what, retiring at 55 is actually quite doable and not reserved for a select few. It's something you should be able to do if you take the right steps towards it. In this post, we will be covering just that.
The first thing you need to have to retire at 55, is a large enough pension pot. After all, once you stop working full time, the money still needs to come from somewhere. You need to pay your bills after all.
Careful financial planning is the key to achieving any financial goal. Whether it's an international holiday, buying your dream house, buying that dream sports car or retiring at 55, all of these goals can be achieved with the help of proper financial planning.
By prioritizing your earnings, savings and investments, you will be able to retire early as well. However, you must remember that you will need to make some sacrifices throughout the way.
What's a Good Pension Pot at 55 and How to Build It?
Most people tend to overestimate the size of a good pension pot for retiring at 55. In order to maintain your lifestyle, you'll need between half and two-thirds of your annual salary after you stop working full time.
Hopefully by that time, you would have paid your mortgage, cleared out all loans, and your kids won't be dependent on you any longer. That's why you won't need you entire annual salary to maintain your current lifestyle.
How much do you need to retire at 55 in the UK?
According to Which? magazine, you will need to have at least £26,000 a year in order to have a comfortable retirement. That adds up to around £2,200 a month. When you have that much money, you should be able to cover all your essentials with ease.
You will also be able to afford some luxuries. These could be anything from eating at fancy restaurants to international holidays.
If you want to swap your city breaks with long-haul flights and get a new car every five years, you'll need £39,000.
However, these expenses are dynamic and the priorities might change as you grow older. The money spent on expensive holidays might be replaced by high health insurance bills.
State pension
As long as you've contributed to the national insurance for 10-35 years, the Government will also help you out with a state pension.
For all retirees from April 6th, 2016 onwards, the state pension will be around £8,500, in other cases, it will be just £6,000.
To find out how many qualifying years you have built up, contact the Department for Work and Pensions.
While you will be able to access the workplace or personal pension at the age of 55, you won't be able to get your state pension until you reach the stipulated pension age, which the government is planning to raise to 68 years now.
So if you plan to retire at 55, state pension won't be a factor for you during the initial phase of your retirement years. In fact, it might not be enough even when you retire at the stipulated age.
You should look towards supplementing your income with some sort of private pension fund.
Is £500k a good pension pot at 55?
In case you want to have at least an income of £25,000 per year (excluding state pension), you will need a pension pot of at least £500,000.
The reason behind it is the fact that a balanced and diversified portfolio can provide an average annualized return of around 5% over the long term.
In case this is your return, and you withdraw up to the same 5% each year, you'll never deplete the nominal value of your pension over time.
In case you want to have at least £39,000 a year to spend, your pension pot needs to be at least £780,000 as long as you want to withdraw 5%. If you're a bit more conservative over your expected returns and want to withdraw 4% a year, you'll need a pension pot worth at least £973,500.
Remember that if you want to retire early, you will probably need to work extra hard now. If you want to be free from the shackles of work faster and live life at a relaxed pace after turning 55, you will need to work a little more now. You might also have to cut down on some expenditures now and save more.
Tax incentives
Governments always provide tax incentives to people who save money. Based on your total savings, you can get a substantial amount of tax relief.
If you want to contribute £10,000 to your pension, you'll need to pay in £8,000. You'll receive basic rate tax relief at source of £2,000, taking your total contribution to £10,000.
In case your taxes are very high or you are an additional rate taxpayer, you can claim further tax relief from HMRC via your tax return. This can be in the range of 40-45%.
Once you turn 55 years old, you can also withdraw 25% of your pension pot without paying any taxes. After that, you'll need to pay income tax on your pension income, but as you're likely to be earning less in retirement, you might pay less tax.
If you received 40% tax relief on your contributions, you may only pay 20% tax on your withdrawals.
Must Read: How Long Will My Retirement Savings Last?
Quick tips to help you retire at 55 with a good pension pot
1. Start planning early for your retirement
After you have paid off expensive debt and saved up three months of your outgoing in a rainy-day cash fund, make your money work hard for you. The earlier you start the better.
You will have two benefits, you will be able to save more money and you will reap the benefits of compounding. It makes a huge difference in the long run.
Good Read: Retirement: How Much Money Do I Need to Save to Retire?
2. Set a target and invest regularly in that fund
Based on when you want to retire and how much you're going to need, set the appropriate budget. After that, enjoy maximum tax relief by putting in as much as you can in your pension pot.
You won't be able to get this money back in an emergency, so make sure you have other sources of emergency cash.
You can also choose to invest in a Stocks & Shares ISA or General investment account to enjoy more flexibility in terms of withdrawals.
3. Cut out expensive fees and retain your money
Watch out for the management fees when you invest. Sometimes, they can be very high and eat into your savings in a diabolical manner. There are low-cost opportunities for investors wanting to protect their money and grow it for their future.
4. Preserve your pension pot
Moving through life, you might come across important milestones where you will need a lot of money. It can be things like buying a house, spending on your children, or house renovations.
Try to not spend from your pension savings, even if it feels tough to do, but it will definitely be worth it in the long term.
5. Ease yourself into retirement
You might want to slowly reduce your working hours before giving up work for good. When you do that, you will have some more free time to yourself while not giving up your source of income entirely.
If you stop working abruptly, you might bleed your pension pot dry very quickly.
6. Be very careful and diligent with your pension pot
How you treat your pension pot till the time you retire, will determine how you will be able to use it after you retire. If you want regular income you can swap your savings for an annuity, although the annuity rates are often low.
If flexibility is what you prefer, invest your money in the stock market and withdraw as and when you like. Remember, savings are not auto renewable, once they are gone, they are gone for good. Remember to plan well.
So those were some of our tips to help you figure out what is a good pension pot at 55 for you. Hopefully, you will be able to use this information to build an adequate pension pot for yourself in the future.
Wealthface
smart financial tools will help you shape your financial future.
Check out this graph of our aggressive portfolio