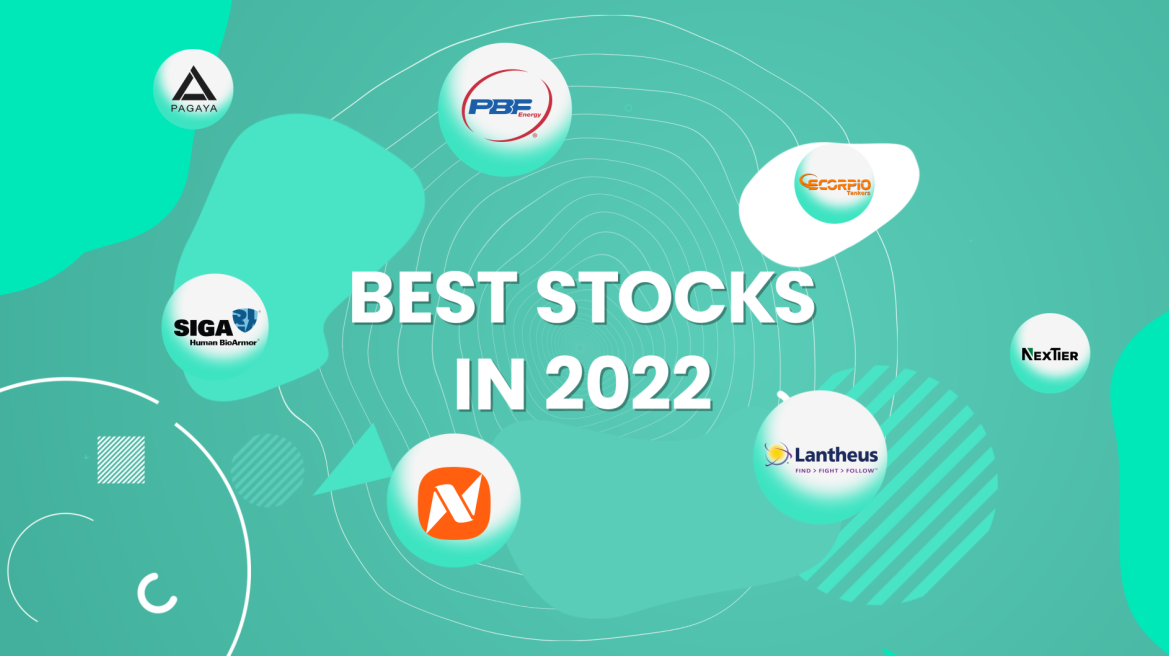 What are the best stocks to invest in 2023?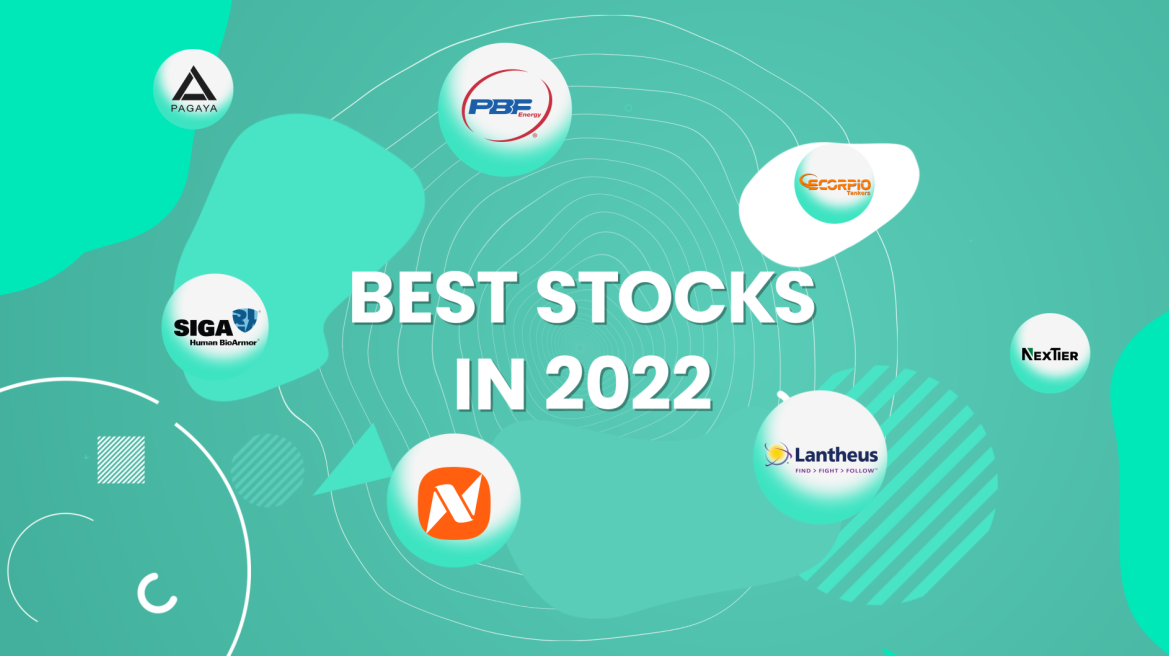 Investors are lucky to have a huge variety of stocks and ETFs to choose from. However, it's not uncommon for investors to feel lost when given the option to invest in thousands of stocks. With the recent market changes, it's important for investors to follow a certain strategy and pay attention to the best-performing stocks.
Here's a heads up regarding the way you should proceed before investing in general.
What should I keep in mind before investing?
Prior to discussing these stocks, it's important to keep in mind the following three points that would help you make the most out of your investing experience.
Understanding your financial situation
Knowing your investment style
Implementing Diversification
Understanding your financial situation
Of course, understanding your financial situation is definitely an important factor to consider.
To understand your objectives and make informed decisions, it's important to get in contact with a fiduciary advisor, who is obligated to seek your best interest by law. Wealthface's financial advisors are available to assist you 24/7!
Also, your investment style does factor in the way you deal with stocks. If you have no idea what your investment style is, you'll find this article helpful in clarifying your thoughts.
What's your investment style?
Know that each style affects the composition of your investment portfolio and helps you align your goals with your investment needs in the present and in the future.
Implementing Diversification
As per the concept of diversification, it's no secret that having a diversified portfolio is the key to furthering your investment journey. But in this list, we're simply listing the most outperforming stocks in 2022, without guiding you on how to build a diversified portfolio.
Before listing the best stocks of the year 2022, let's find out more about the general economic situation that dominated the stock market this year.
The General Economic Situation
Although bear markets and continuous Fed interest rate hikes have dominated the news recently, the S&P 500 still had its best month this July since 2020 despite being down about 13%.The market never runs out of good news!
In the midst of this all, a group of top-performing stocks has made headlines, among them several oil and gas stocks which took advantage of surging energy prices, in addition to health care stocks, which all trade on major U.S. exchanges.
Now, without further ado, here's a definite list of 10 stocks to invest in in 2022 along with some inside information about them!
The best stocks to invest in 2022
Target Hospitality Corp. (TH)
Scorpio Tankers Inc. (STNG)
NexTier Oilfield Solutions Inc. (NEX)
Consol Energy Inc. (CEIX)
Lantheus Holdings Inc. (LNTH)
PBF Energy Inc. (PBF)
Pagaya Technologies Ltd. (PGY)
NaaS Technology Inc. (NAAS)
Siga Technologies Inc. (SIGA)
Occidental Petroleum Corp. (OXY)
10. Occidental Petroleum Corp
Occidental Petroleum, an oil and gas company, is the tenth U.S company on our list. Also, it's the only large-cap stock among the top 10 market performers of 2022.
The company didn't just turn rising oil prices to one's advantage, the biggest investors on Wall Street spoke well about it.
And guess what!
Warren Buffett also owns a roughly 19% stake in Occidental, so you should too!
9. Siga Technologies Inc. (SIGA)
Siga Technologies is a pharmaceutical company whose majority of the stock's gains this year have come after it announced the approval of its intravenous formulation for smallpox treatment.
The company's shares increased by 31% on July 25 when the monkeypox was declared an outbreak and global health emergency.
8. NaaS Technology Inc. (NAAS)
The largest electric vehicle, NaaS Technology, is one of the charging service providers in China. After the merger with Rise Education Cayman, which is listed on Nasdaq, NaaS Technology was born.
In light of the event, Rise Education gained a boost when the Dada merger deal was declared, and that momentum has continued till after the merger.
7. Pagaya Technologies Ltd. (PGY)
The financial technology company is the 7th on our list. The company is known for its usage of artificial intelligence to make credit assessments and decisions.
6. PBF Energy Inc. (PBF)
PBF Energy produces gasoline and diesel, in addition to other refined products. Also, the current energy environment has helped enhance the company's balance during recent quarters, allowing it to potentially restore its dividends, which are on hold since March 2020.
5. Lantheus Holdings Inc. (LNTH)
The diagnosing imaging technology company surged several times this year. Lantheus' revenue growth of 125.8% in the first quarter is attributed to the launch of its new PET agent.
That's definitely a stock you shouldn't miss!
4. Consol Energy Inc. (CEIX)
Consol Energy is one of the coal stocks, and like many companies, Consol has benefited from soaring energy prices, making it one of the best stocks on our list.
3. NexTier Oilfield Solutions Inc. (NEX)
We're back to energy stocks! The company reported $843 million in second-quarter revenue, making this its fifth consecutive quarter comprising at least 25% sequential growth!
2. Scorpio Tankers Inc. (STNG)
The energy environment has helped Scorpio Tankers, the leading international provider in the transportation of refined petroleum products, in decreasing its debt by $511 million in the first half of 2022.
In addition to that, the company has also increased its pro forma cash balance from $231 million to nearly $592 million in 2022. That's not all, the company's vessel revenue nearly tripled year over year during its second quarter!
1. Target Hospitality Corp. (TH)
The oil and gas boom has treated the Target Hospitality Corp. stock the best this year. Although the stock has had bullish momentum all year long, the greater part of its gains happened in July.
On July 8 specifically, the stock jumped more than 31%! If that isn't promising, we don't know what is! CREDIT
Now that you know more about the best-performing stocks in detail, it's not too late to add them to your portfolio. Are you keen on adding some or all of them?
If the idea of owning best-performing stocks appeals to you, you need to consider opening an account in an online trading platform, like Wealthface, to be able to access a variety of stocks, shares, and ETFs in a matter of seconds.
Where are American stocks traded?
To start it off, the stocks we listed exist on stock exchanges where people buy and sell shares of stocks. Note that the major U.S stock exchanges are the NYSE and Nasdaq.
The New York Stock Exchange, or the NYSE, is the largest stock exchange in the U.S. which includes approximately 3,000 listed stocks. Also, their combined market cap exceeds that of any other stock exchange in the world!
Nasdaq Stock Market, the second-largest U.S. stock exchange, lists about 3,300 listed stocks. However, the Nasdaq's total market capitalization is less than that of the New York Stock Exchange.
In addition, several smaller exchanges exist in the U.S that operate on a smaller scale, of course.
Even if you still plan on adding these stocks to your portfolio, having a diversified portfolio is ultimately your key to success.
Read: Why Is Portfolio Diversification Important?
Learn More about: NYSE vs NASDAQ: What are the Differences?
Which stocks are a good buy at the moment?
Deciding which stocks are performing right now is also possible with Wealthface. Leverage the advanced stock monitoring tools to know where stocks are standing at the moment. You can access AI and Quant Analysis at any time during the day to stay up to date on any changes.
Read more about the importance of stock screening to understand the full picture:
Wealthface
smart financial tools will help you shape your financial future.
Check out this graph of our aggressive portfolio