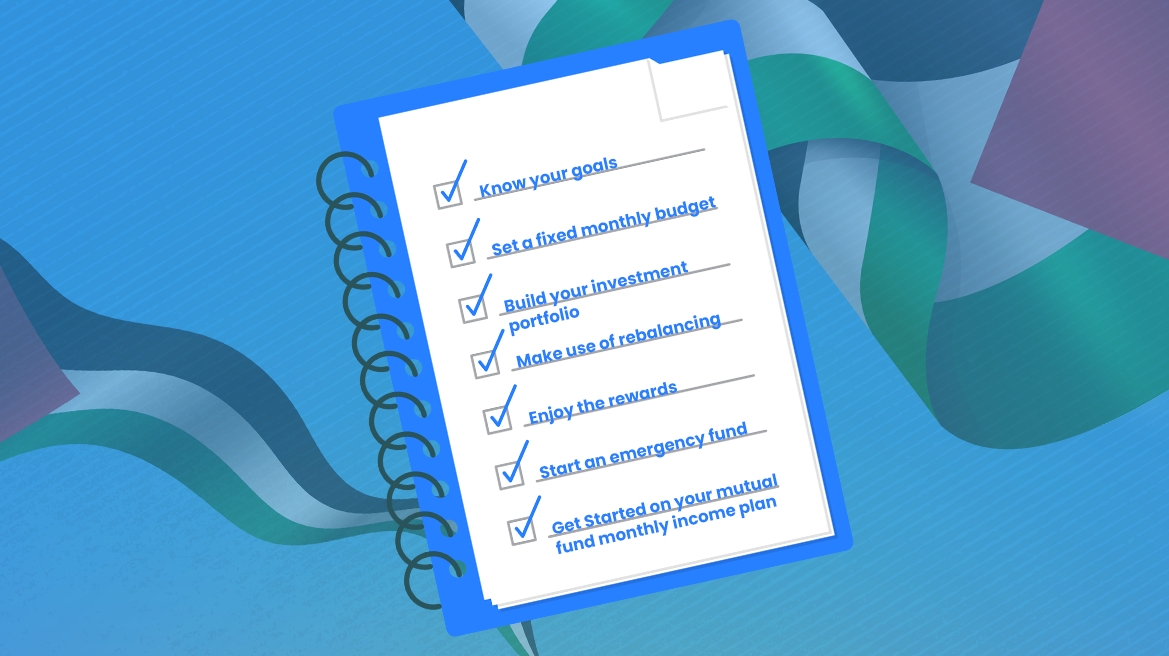 Articles
Investing
Personal Finance
Steps To Create A Monthly Investment Plan In The UAE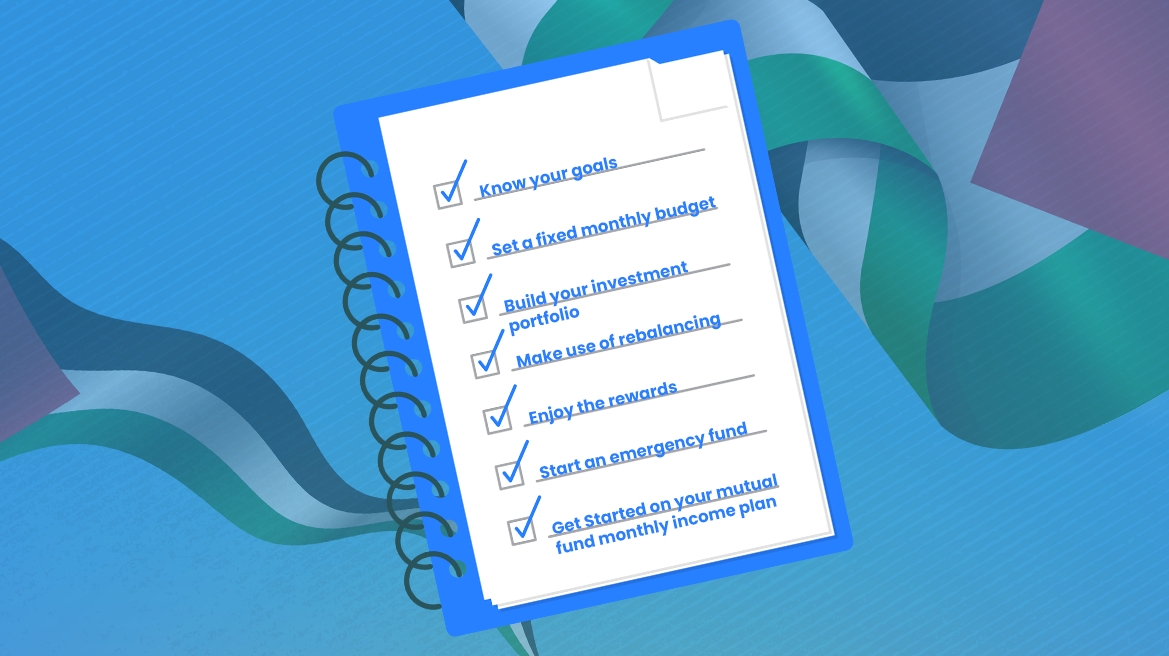 Planning is the basis of successful investing, and a monthly investment plan is no different. In fact, creating a monthly investment plan is the recipe to success for virtually anybody, regardless of their income and is a sound way to prepare for your success in the market, especially if you live in a relatively expensive place like the UAE.
Planning for the whole year ahead could be daunting, but making a monthly investment plan is definitely easier in practice, especially if your plan is comprehensive and goal-oriented. After that, you just have to rinse and repeat for the next 11 months!
With a monthly investment put in place, you can rest assured that you have everything planned out for your investment journey in the market, even in the case of financial emergencies.
Can you enter the market without a plan?
These days, one cannot go about without creating an investment plan. This is because building wealth is not a subject that can be taken lightly. Diving headfirst into the stock market with no plan is not the wisest thing because the repercussions might affect your investment returns and impact your portfolio.
However, having clear goals allows you to put everything in order before commencing your investing journey. It also motivates you to strive to follow through with each of them.
In contrast, with no plan in mind, you're lost in the world of stocks and ETFs, and we all know that lost investors aren't the best investors!
Easy Steps to Create a Monthly Investment Plan
Stick around to create your monthly investment plan after going over its main guidelines:
Know your goals 
Set a fixed monthly budget 
Build your investment portfolio 
Make use of rebalancing
Enjoy the rewards
Start an emergency fund
Get Started on your mutual fund monthly income plan
After you take into consideration all the above, you'll have a solid plan to start out your investment journey!
Know your goals
Before you attempt to construct your plan, know that determining your goals is one of the building blocks of the process. Make sure to study your goals and figure out how long it might take you to achieve them because each goal is different.
You can't expect planning for your retirement to have the same requirements as planning for financial independence or the education of your kids!
And this where categorizing your goals proves to be a necessity and a preliminary step to carrying out your investment plan!
Categorize your goals
It's very important to classify your goals into long term and short term goals. In simple terms, a short-term goal is a goal you want to do in the near future, whereas a long-term goal is something you want to do in the distant future.
Knowing how long it might take you to achieve each of your goals helps you prioritize them and put everything in perspective.
Set a fixed monthly budget
A good monthly budget can help you do wonders. But, before you start, make sure to take into consideration the country you live in. As a resident of the UAE, you need to be familiar with the prices of all basic needs and luxuries before setting a fixed monthly budget.
To set your budget, you can start by calculating your monthly income and counting in basic necessities like money for groceries, rent, and medical bills.
Give the famous 50/30/20 budgeting method a go and find out if it suits your lifestyle: Dedicate 50% of your income for needs, use 30% of your income for wants, and utilize 20% of your income to savings and repayment of debt.
The thing is each person's lifestyle can vary greatly, so it's sometimes good to curate a monthly budget that caters to your specific needs and wants.
Track your spending for a few months and find out if there's a pattern, then make an informed decision that seems to go in line with your lifestyle of choice. 
Decide your investment allocation
Now that you've put your monthly budget in place, you can determine how much money you'd want to dedicate to achieving your investment goals.
Keep in mind that the more goals you add, the more likely you'll have to increase the percentage of your savings.
Our advisors are one call away to help you start investing, head over to Wealthface to contact your fiduciary advisor.
Build your custom portfolio
After allocating your monthly income with regards to your goals, it's now time to explore your investment options in the UAE. Luckily, the UAE is a popular destination in the financial services department.
If you choose to seek the services of an online stock trading platform, like Wealthface, the investment portfolio you are seeking to build will automatically factor in your risk tolerance, the nature of the goal, as well as the time allocated to achieving each goal after you answer a series of questions about your financial situation.
The good news is that Wealthface offers all clients the ability to build an automated customized portfolio with the guidance of Wealthface's fiduciary advisors, who are obligated to seek clients' best interests as required by the law!
Make use of Rebalancing!
With Wealthface, you don't have to worry about the constant upkeep of your portfolio. This is because clients can make use of the monthly portfolio rebalancing option.
In case some assets experience a rising or a falling, the platform will auto rebalance the allocation to suit the conditions of the market and take into consideration what's best for you as an investor.
Enjoy the rewards 
You can rejoice knowing that the platform that you chose is doing all the heavy lifting for you. Wealthface, the low-cost robo advisor, is the best option for you when creating an investment portfolio.
In a few clicks, you'll open an account, fill out a questionnaire, and then deposit your money through any of the available funding options to start investing. You can choose between the credit card option, wire transfer, and local funding through Lean and Plaid.
Delving into the world of Automated investing of Wealthface doesn't require much money, time, effort, or knowledge to get started on building your wealth.
Get started on your emergency fund
It's important to have an emergency fund to cover your expenses 3 to 6 months in advance to prevent any complications on your investing journey.
An emergency fund is basically your saved away money dedicated to emergencies.
It's always good to invest without worrying about your mind, and an emergency fund can help you pave the way for a comfortable investment!
If you want to know more about emergency funds, read the following blog.
A mutual fund monthly income plan
A mutual fund monthly income plan, which is referred to as MIPs for short, is one way to create a continuous scheme of income and a great way to receive a specific sum of money each month.Some people even choose to reinvest that very same money!
In a nutshell, a mutual fund monthly income plan consists of debt-oriented hybrid mutual funds that allow investors to benefit from fixed returns on a monthly basis.
The returns are given out in the form of dividends, and the frequency of payouts you'll be receiving as an investor will depend on the fund and yourself –monthly, quarterly, half-yearly or annually!
Bottom Line
Having a plan in life is a guaranteed way to ensure success in your future endeavors. Planning when it comes to your finances is no exception!
This is why it's necessary to lay out a plan that would help you invest the right way. Your best option is going with a monthly investment plan that enables you to organize your means without overwhelming you. It's always great to seek out the help of fiduciary advisors, like the ones provided by Wealthface, for valuable insights.
After you lay out your monthly investment plan, you need to get started on your investment portfolio. Visit Wealthface to create your customized portfolio to make the best out of your investments!
Wealthface
smart financial tools will help you shape your financial future.
Check out this graph of our aggressive portfolio