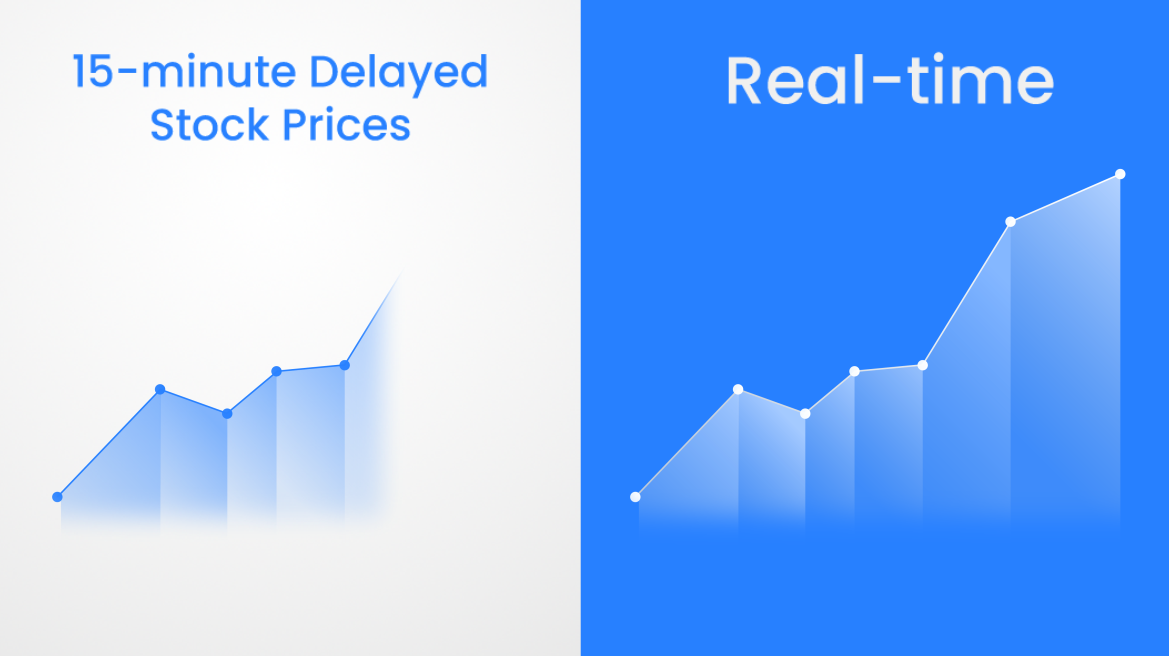 Articles
Investing
Market News
Understanding Real-time and 15-minute Delayed Stock Prices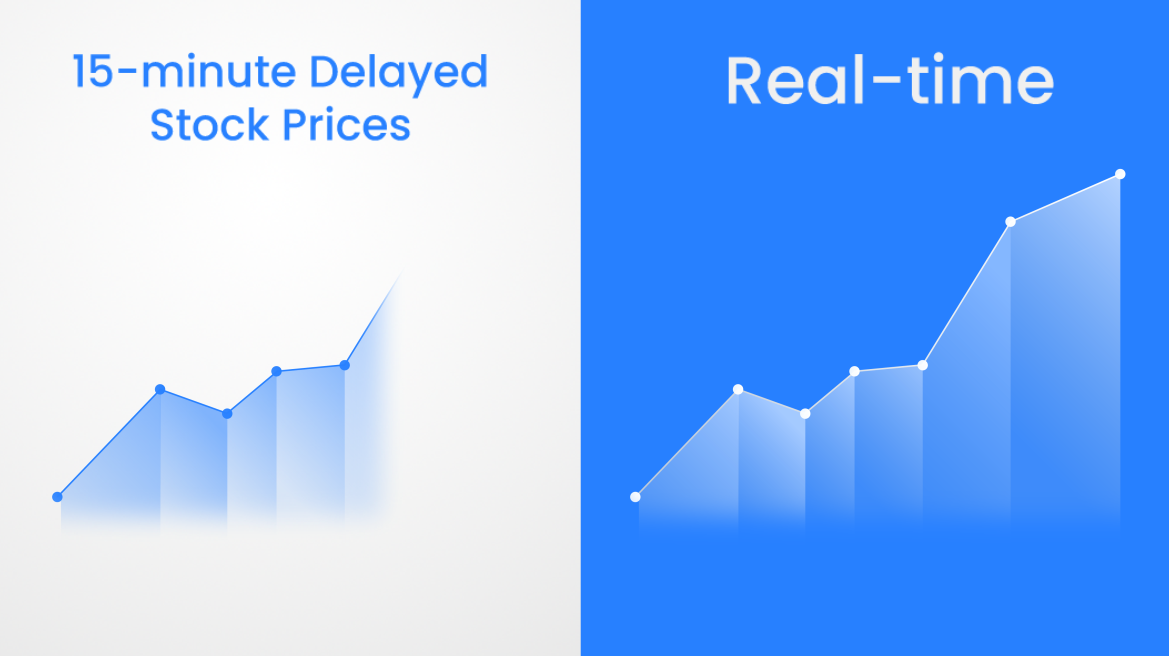 If you have ever read a stock quote, then you know that what you are seeing shows actual results of trading on the various stock market exchanges.
This includes the New York Stock Exchange and Nasdaq, among others.
Learn more about: NYSE vs NASDAQ: What are the Differences?
As an investor, you will need to check in to get accurate stock quotes on individual stocks, the Dow Jones Industrial Average, and other factors.
These quotes can be obtained from many different financial news hubs, including Yahoo Finance, Google Finance, and more.
Ideally, your source will reveal stock quotes in real time, so that you can have access to up-to-date information right as it happens.
Not all financial news sources report real-time information, however. Some delay stock quotes for 15 or 20 minutes instead, which can make a huge difference for investors.
Particularly if you are a rapid trader, then the difference between real-time stock quotes and delayed stock quotes can alter where you will invest- because the market can be situated very differently from minute to minute. 
Wealthface Offers Real Time Stock Prices For Traders to Trade Effectively. Signup Now!
In this article, we will take a look at the differences between real-time stock quotes and delayed, so you can have a better understanding of where each type of report fits into your investing strategy.
Real-Time Stock Prices
The stock market is not known for being particularly stable. In fact, this is part of its appeal, and sometimes even its addictive quality.
The stock market is dynamic and can be volatile, with the prices of some actively traded stocks fluctuating wildly from one minute to the next. At times dramatic price shifts can even occur within seconds. So if you are seeking to buy or sell a stock, you will want to know exactly what the stock market landscape looks like, with the highest degree of accuracy possible. 
In a fast market, when the market is rapidly rising or falling, prices can vary so dramatically from moment to moment that even the most accurate real-time quotes can struggle to keep up with the shifts.
In that scenario, a price quote that was accurate for 15 or 20 minutes will be practically useless.
That time frame may not seem significant to the novice investor, but try trading during a fast market and you will discover that 20 minutes can mean a very significant shift in value, for better, or for worse.
Keeping on top of the fluctuating marketplace is closer to feasible with real-time stock price quotes.
Delayed Stock Prices
While minute to minute adjustments in price can make a significant impact on the actions of active traders, casual investors may be less affected.
For a casual investor who is not actively seeking to buy or sell a stock at that specific time, delayed quotes are usually sufficient to provide a general impression of how the stock values are moving. 
If an investor with a long-term portfolio of stocks wants to get an average ballpark figure of how much their stocks are worth, but does not intend to sell for a long time, then delayed stock prices will provide enough of a sense to satisfy.
Delayed stock quotes can still reveal whether an investor's stocks are trending upwards or down, and where the Dow Jones are.
But, as we have described above, for investors wanting to buy or sell stocks, 15 minutes can make an extremely impactful difference.
For active investors, delayed stock prices can cause them to make a misstep by providing values that are no longer accurate.
How to Get Real-Time Quotes
So if you are ready to buy or sell a stock, how can you acquire real-time quotes? One option is to hire a personal stock broker.
Most stock brokers will charge a hefty fee to provide investors with real-time stock prices. Luckily, there is an easier and more cost effective strategy. Use the Wealthface online trading platform. 
Wealthface offers real-time trading information for free. It is key to have an accurate picture of the real-time price on the market when you are getting ready to trade.
With Wealthface, the reports are provided quickly, giving you a direct line into the real-time statistics of the marketplace, with no broker in between.
In addition, there are no spread fees when you trade, as there would be with a broker.
And with Wealthface you do not have to pay a slippage fee when you hold the stocks. You can access your stocks at any time and trade with any amount you prefer.
The app allows you to choose stocks of your choice, add them to your digital shopping cart with the amount you have decided to trade, and then trade them instantly on the market, with no middleman or waiting for the prices to change. 
Final Thoughts
So, to reiterate the point: for casual traders looking to receive a general impression of how their stocks are trending within the broad context of the marketplace, a 15 or 20 minute delay in stock prices will not make a huge difference.
"But for investors looking to actively buy or sell stocks, real-time stock prices are absolutely essential."
Any delay in the report of stock prices can have a huge impact on profit margins and losses.
With the Wealthface trading platform, investors can access this information with no additional fees, providing them the up to date, real-time data they need to make smart moves with their investments.
And since the app is accessible from your smartphone wherever you are, you can check for real-time updates on your investments anytime, anywhere.
Wealthface
smart financial tools will help you shape your financial future.
Check out this graph of our aggressive portfolio