Best Investment Banks in Dubai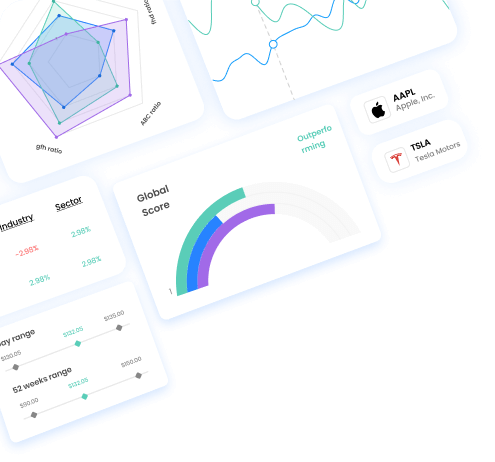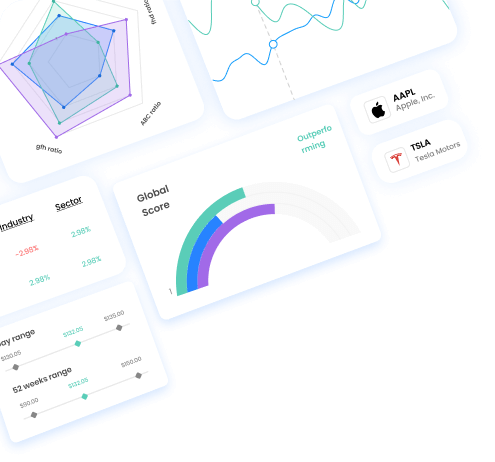 Regulated by FSRA & SEC
0% trading commission
Get $50 for free
Buy any stock with $1
Access AI Analysis
Monitor stock scoring
Select portfolio strategies
Access real market price
Dubai is one of the fastest growing and most financially exciting cities in the world.
With so many financial avenues opening up every day, it's no wonder that Dubai has a very prolific investment banking sector.
In this post, we will look at the best investment banks in Dubai.
But before we get into those names, let's learn a little bit about what investment banks are and what they do.
What Is an Investment Bank?
An investment bank (IB) serves as a financial intermediary that provides and performs a variety of services for its customers.
The majority of the world's investment banks specialize in large sized, complex transactions such as facilitating mergers, acting as an intermediary between the investing public and securities issuers, underwriting and providing financial advisory along with brokerage services for institutional clients. 
Some of the most popular and revered names in the field of investment banking are JPMorgan Chase, Goldman Sachs, Morgan Stanley, Citigroup, Bank of America, Credit Suisse and Deutsche Bank.
A lot of investment banks also specialize in certain specific sectors, some of them even have retail operations arms in order to serve individual customers. 
Want to Invest in Dubai, Contact Wealthface Financial Advisor for the Best Investment Advice.
How does an Investment Bank work?
An investment bank mainly consists of two main divisions.
A trading division which accrues profit and loss based on market performance, and an advisory division which charges a nominal fee for providing its services to the customers.
The people under the employ of investment banks can have lucrative careers as salespersons, traders and financial advisor.
Working in the investment banking field provides a lucrative amount of income.
Investment bankers are some of the wealthiest people on the planet.
However, the job is an absolute grind, with 70+ hour work weeks and significant stress. 
Investment banks generally work as financial intermediaries. What that means, is that they help corporations issue new shares of stock in an initial public offering (IPO) or follow-on offering.
Investment banks also help corporations find investors for their bonds and attain some debt financing.
In any financial transaction involving an investment bank, the investment bank's role begins as early as the pre-underwriting process and continues in an advisory manner well after securities have been distributed.
Learn More About How To Save Money in Dubai? Best Tips and Tricks
An investment bank also diligently examines a company's financial statements for accuracy and publishes a prospectus.
That prospectus serves as a tool to explain the offerings to investors prior to the securities going on sale. 
The clientele of investment banks is quite expansive.
It includes corporations, pension funds, other financial institutions, governments, and hedge funds. A key asset for an investment bank is size.
The wider and stronger its connections within the market, the higher will be its profit as a result of matching buyers and sellers.
The world's largest investment banks have their clients based all across the globe. 
An investment bank is not similar to a conventional bank.
Conventional banks provide financial assistance like loans and deposits to its customers.
Know More Ways to Invest in the UAE
An investment bank is an organization that finds capital for other companies registered with it.
If an organization wants funds or sell bonds or stocks, the investment banks find them some potential investors to invest in the organization.
The investment bank handles everything right from the paperwork to the team of lawyers.    
Investment banking companies work either on the seller's side or buyer's side.
Working on the buyer's side, they check how much profit can a stock generate for the buyer or how much worth it is.
On the seller's side, they work on raising the capital on a stock.  
The ever expanding and globalizing metropolis of Dubai has quite a few well renowned and revered investment banks.
Here are some of the investment banks in Dubai:
Emirates Investment Bank
Emirates Investment Bank is a private bank that provides customized solutions to its clients.
They work with the companies in achieving their business objectives successfully.
The Emirates Investment Bank has successfully forayed into the fields of food & beverage, oil & gas, healthcare, retail, education etc.
They have over 40 years of experience in the field of investment banking.
In 2008, they've set a track record on advising more $4 billion worth transactions.
Noor Capital
Noor Capital has a special investment placement team who has a wide range of experience and working round the clock.
They provide best investment options for the investors.
The investment options can be the products acquired by Noor or third party organizations that provide good benefits on the investments.
HSBC Financial Services
Apart from the conventional banking services, HSBC provides investment banking facilities as well.
They provide different investment opportunities with an aim to expand the wealth of the investor.
Working on the investor side they research and provide analytics on the investment firm and make sure the investors don't experience risk.
Existing HSBC customers who are UAE residents are eligible for HSBC world selection investment solutions.
They have three investment plans: Lump sum investment, Subsequent investment, and Regular investment.
Rasmala
Rasmala was established in 1999 and is known for its exceptional performance. Initially, the investment bank's services were restricted within the Gulf countries.
However, they soon built a reputation for their incredible services worldwide. Outside of Dubai, Rasmala also has branches in Cairo and London.
They provide a wide range of investment solutions to its clients that generate them a good profit.
They work in different sectors like equities, real estate, fixed income and much more.
Rasmala's client profile mainly consists of family groups, corporate companies, pension funds and financial institutions.
SHUAA Capital
Dubai-based SHUAA Capital is an investment banking firm that provides its financial services across the United Arab Emirates and Saudi Arabia.
The investment bank works on providing capital for the organizations and get better investment options for its investors.
In 2008, SHUAA Capital won the Best Equity House in the Middle East and UAE award.
The investment bank was awarded by the Dubai Financial Market as well.
SHUAA Capital provides services to Small & Medium enterprises(SME) as well.
Allied Investment Partners
Abu Dhabi-based Allied Investment Partners provides its investment banking services globally.
The firm works with an aim to provide investment solutions to every potential investor.
It helps its investors achieve their goals by providing alternative investment options as well.
Morgan Stanley Co International
Morgan Stanley provides investment solutions that give the best outcome for a long time.
They have a strong client base which includes the well known private and government organizations.
Their active management will help the investors meet the benefits and profits on investment.
Palma Capital Limited
Registered with the Dubai International Financial Center, Palma Capital Limited helps organizations with business development.
It also helps organizations find investors and arrange investment deals. 
EnTrustPermal Investment Management Services Limited
EnTrustPermal Investment Management Services Limited prides itself for providing tailor made investment options for its investors.
The firm provides various solutions like co investments, direct investments, etc.
The headquarters of EnTrustPermal is in London with various branches all over the world and one in Dubai as well.

Wealthface
smart financial tools will help you shape your financial future.
Check out this graph of our aggressive portfolio